Galaxy S10 color options may give Huawei's gradients a run for their money
12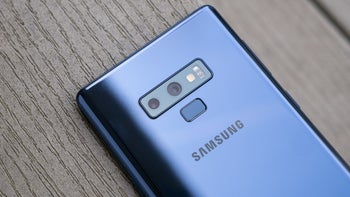 Samsung Galaxy Note 9 in Ocean Blue
Following the release of a gradient
P20 Pro
variant back in March, it's fair to say that Huawei has earned itself quite a bit of praise. In fact, the new option proved to be so popular that the brand then followed up with
two newer ones
just a few weeks back.
Samsung, on the other hand, has stuck to tradition this year by launching its usual color options. Last month, though, reports emerged claiming that the company would shake things up next year with the release of the Galaxy S10. Specifically, Samsung was reportedly
planning five new colors
. And now, according to tipster Ice Universe, it seems the South Korean giant may have some other tricks up its sleeves that will rival Huawei's gradient options.
At this moment in time, it's unclear if this simply means more gradient options similar to the one
seen recently in China
or something entirely different. However, the most likely scenario involves Samsung finding a new unique way to introduce a bit of color to its smartphones without blatantly copying Huawei. After all, according to the tipster, the Galaxy S10's color scheme will be significantly "more beautiful" than the options available on
Huawei smartphones
. On a separate note also related to colors, fan-favorite Emerald Green looks more likely than ever to make a comeback next year. Last month, this color was among Samsung's release candidates, and today the color's inclusion was once again reiterated by the tipster.
All things considered, Samsung certainly appears to be pulling out all the tops in order to make
the Galaxy S10
success. But if new reports are accurate, the brand may have suffered a slight setback recently that could force it to
skip the in-display fingerprint scanners
once again.