Second-gen Razer Phone confirmed as 'in development', no specifics revealed
10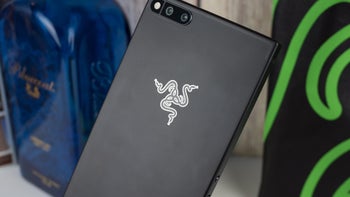 Just in case
you didn't have plenty
of
new high-end smartphones
to
look forward to
this fall already, another company confirmed its plans for a next-gen flagship handset in the most subtle and inconspicuous way last week.

While Razer stayed mum on the sales figures of its rookie mobile device effort in announcing interim financial results for the six months ended June 30, the "leading global lifestyle brand for gamers" is apparently looking to focus its resources squarely "into the development of the second generation Razer Phone."

Interestingly, Razer took the time in its latest financial report to not only confirm the impending arrival of a "second generation" phone, but also highlight the first-gen was "released in a limited run", garnering "very positive reviews internationally."

That might suggest the Razer Phone 2 (which is an unconfirmed name, by the way) will be rolled out in bigger numbers, targeting a wider audience, as well as the same "very positive" critical reception as its forerunner.
Razer is also (vaguely) teasing "accompanying software releases", aiming to extend its "software and services from PC into the mobile market." We genuinely have no idea what that means, but we know we'd love to see that
crazy Project Linda concept
from back at CES in January take shape commercially. Fingers crossed, y'all!