Razer's crazy laptop concept uses the Razer Phone as a touchpad and a second screen
7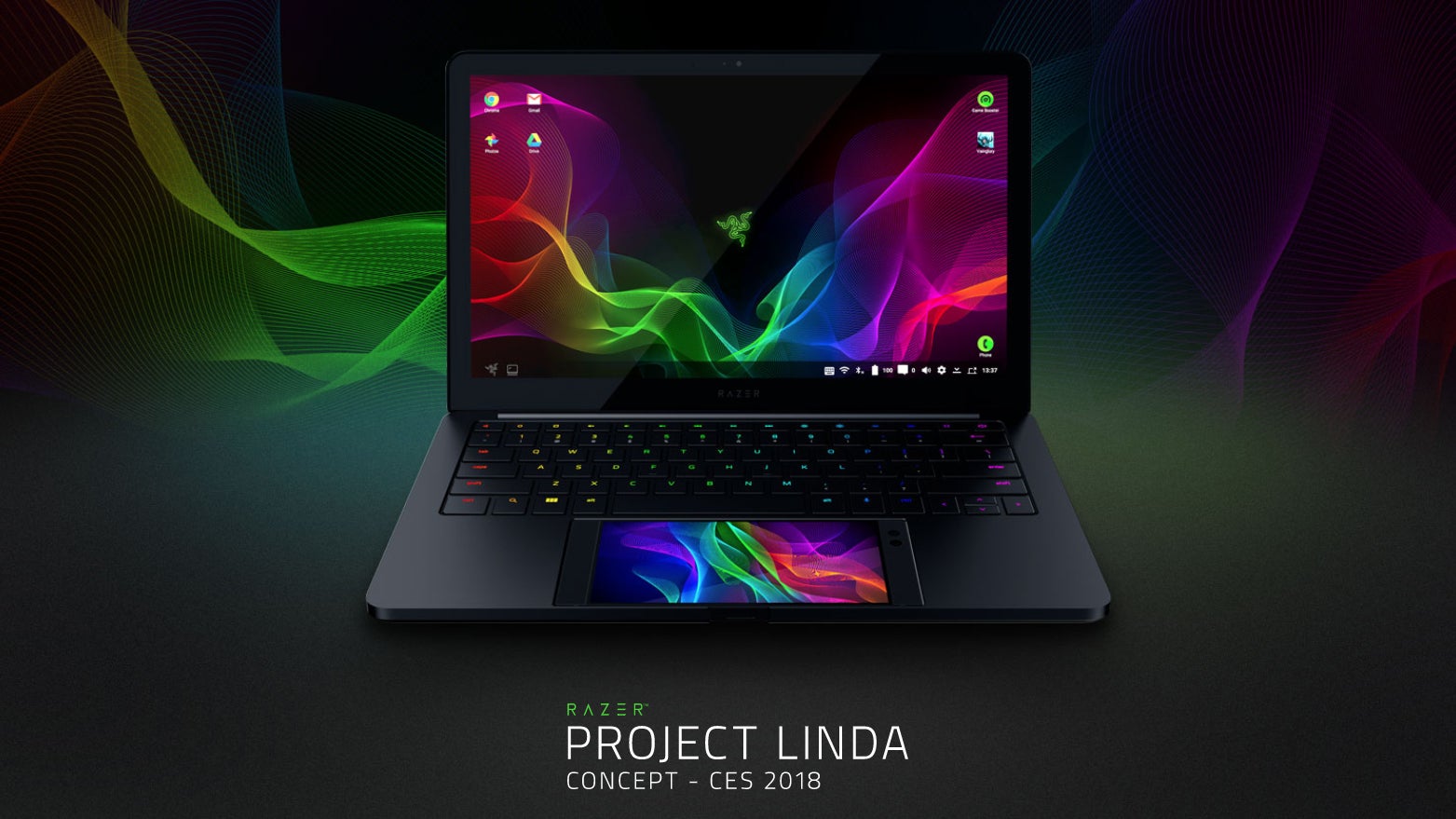 For some time now, phonemakers have been experimenting with different ways to expand smartphone functionality to match, partially at least, to that of laptops and desktop PCs – be it via docking stations, such as
Samsung's DeX
, or HP's Lap Dock for on-the-go use, but none have proven reliable enough for more demanding tasks so far. However, this is not stopping Razer from toying around with the concept and putting its own, unique spin on it.
Enter Project Linda, a 13.3-inch laptop "dock" with its own 53.6 Wh battery, 200GB of on-board storage, a USB-A port, a USB-C port, and
yes
, a 3.5mm headphone jack. But what makes this laptop shell unique is that you don't just shove the Razer phone inside to utilize its power, but rather you place it in a slot where the touchpad would normally be, and it becomes the touchpad.
It's a pretty cool idea, and the phone itself continues to function as normal, allowing you to multitask, send messages while watching something on the bigger screen, browse the web, etc. Provided that there's enough software support for the dual-screen feature, the phone could even be used to display supplementary information in various games. Such is the case with Vainglory,
TechnoBuffallo
reports, which can outsource character stats and other additional info to the Razer Phone, while leaving the 13.3-inch screen all free for uncluttered action.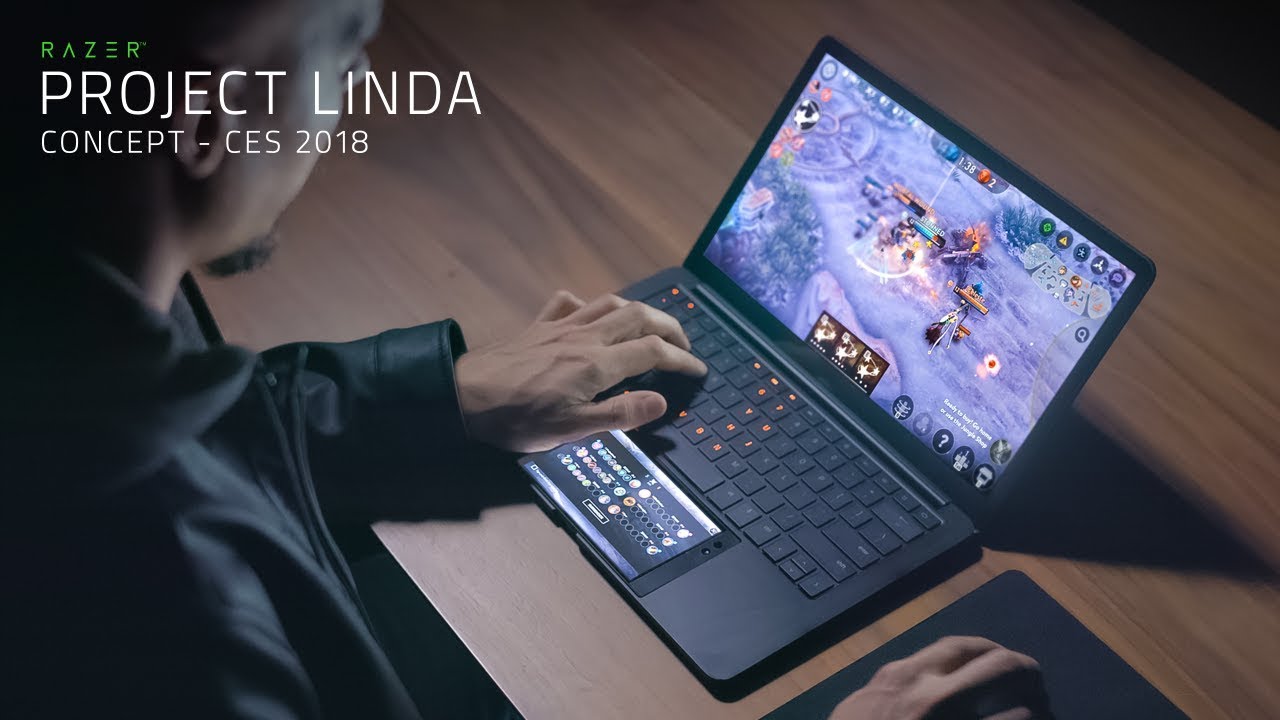 Of course, when the phone is docked, the operating environment displayed on the larger screen is much more desktop-centric than what Android usually offers, with the status bar doubling as a sort of "taskbar" at a bottom and the app drawer in the bottom left corner of the screen.
"Android power users and laptop enthusiasts share a need for performance in a mobile form factor, which we provide with our award-winning Razer Phone and Razer laptops,"
said Razer CEO Min-Liang Tan.
"Project Linda combines the best of both worlds, bringing a larger screen and physical keyboard to the Android environment, enhancing the experience for gaming and productivity."
Razer has been toying with the idea of using a display as a touchpad for providing a greater degree of customization options for gamers in its Razer Blade Pro series, and Project Linda almost seems like a continuation of this concept. And it's a cool idea, that much is clear, but the question remains – who'd pay the price for it if it even comes out?
Razer hasn't said anything about pricing yet, heck Project Linda is just a concept at this stage, nothing more, but provided it ever hits the shelves, it won't be cheap with its QHD display, on-board storage and Chroma-enabled keyboard (because where would we be without the crazy colors?) Furthermore, even if the endeavor comes to fruition, then software developers would have to actually put the elbow grease into developing experiences that support the unique setup. Not to mention that Razer itself is also reportedly facing difficulties running Android simultaneously on two touchscreens, although this could be due to the lack of optimization in the early stages of development.
Anyway, Project Linda is one cool concept and we'd like to see it succeed (if it ever comes to the market)!
Recommended Stories