The Razer Phone 2 tipped to arrive by the end of 2018
13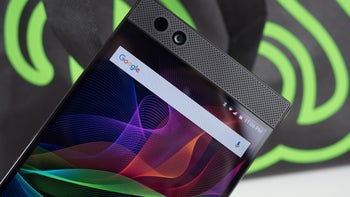 The original
Razer Phone
wasn't really advertised as a gaming smartphone, but more like the perfect smartphone for gamers. Even so, it brought the first ever 120Hz display and a more than decent specs sheet.
Despite the fact that it had to compete with other flagships like
Samsung Galaxy S9
,
OnePlus 6
,
LG G7 ThinQ
and
Huawei P20
, Razer is content by how well its "gaming smartphone" performed on the market.
That's the only reason we can think of that would make the company want to release a sequel to the
Razer Phone
. During ChinaJoy 2018, the annual gaming trade showing held in Shanghai, Razer Global VP Chen Xiaoping said that a new Razer phone might be launched in China by the end of the year.
Chen also revealed that the upcoming Razer device will be equipped with the newest Qualcomm chipset, but did not name it. Currently, the newest chip aimed at flagships available from Qualcomm is the Snapdragon 845,
but rumor has it
, the U.S. company plans to launch the Snapdragon 855 by the end of 2018.
It remains to be seen what Qualcomm chipset the Razer Phone 2 will actually use, but we're more excited to see what other gaming-related innovations Razer plans to include in its upcoming flagship.