Pandora Premium goes after Apple Music and Spotify with long overdue student discount
1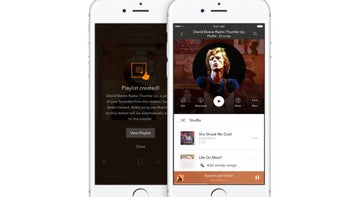 Veteran internet radio player Pandora is not exactly a heavyweight in the unlimited ad-free music streaming arena as well,
barely joining
the
Spotify and Apple-dominated game
a couple of years ago. Since then, Pandora Premium has constantly struggled to catch up to Apple Music and Spotify in terms of not only mainstream popularity and wide-scale adoption, but also
features
,
capabilities
,
device support
, and perhaps most importantly, discounts.
The aptly titled Pandora Student Plan is pretty straightforward, including all the Premium benefits normally priced at $9.99 a month with a 50 percent discount. That means "qualified students" can get their unlimited, unrestricted, ad-free fix of high-quality audio streaming in exchange for a measly $4.99 a month right now. Unfortunately, that doesn't exactly help Pandora stand out in today's crowded field of such premium services for students, as that's precisely what Apple and
Spotify are also charging for their marked-down tiers
.
On the bright side, Pandora is extremely competitive when it comes to free trials, providing gratis 60-day access to its full library with offline listening capabilities for both students and members of the military.
Speaking of, there's also a new Pandora Military Plan available for $7.99 a month for active duty personnel, as well as reservists, retirees, veterans, and military family. That's actually a decent way to stand out... for a relatively small fraction of potential new subscribers. There are no Apple Music or Spotify discounts available for military members at the moment, although Tidal has both a $5.99 Military Premium and an $11.99 Military HiFi service tier.