The OnePlus 7T will launch with Android 10 preloaded soon
1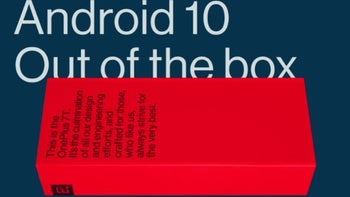 OnePlus doesn't seem too bothered about
all the inside information
that has been
leaked in advance
of its
September 26 launch event
, voluntarily
revealing a number of 7T features
in
recent weeks
as it attempts to build hype and keep its next flagship device in the news.
Of course, the
OnePlus 7T
and 7T Pro are expected to actually start shipping several weeks after their official announcement later this week, but we're unlikely to see many existing handsets updated or new ones released with Android 10 until then. Technically, Huawei already managed to beat OnePlus to the punch by unveiling the EMUI 10-based
Mate 30
and
Mate 30 Pro
, but without access to Google apps and services, that doesn't really count.