Best Cyber Monday 2022 phone deals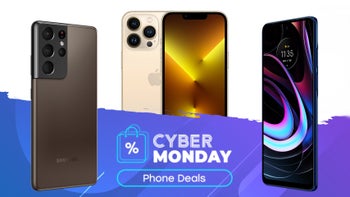 After Black Friday, we have Cyber Monday to look forward to - a sales event that typically only takes place in online storefronts and the websites of major retailers. Even better, over the last couple of years Cyber Monday has grown to be a Cyber Week for some stores. It's safe to say that, nowadays, the time around Black Friday is more like a couple of sales weeks, instead of just the one day of discounts.
But enough tangents, you are here for the phone deals, and we'll have them right here for you! Cyber Monday is still a few weeks away, but you can see the latest discounts we've fished out below:
Looking for specific products on Cyber Monday?
Best Cyber Monday phone deals right now
Samsung's latest and greatest Galaxy S21 flagship series, along with the Korean giant's cutting-edge folding phones can be yours for less this Cyber Monday. We also have solid deals for the Apple fans on the latest iPhone 13 series, as well as older iPhones.
The Galaxy S22 Ultra is the top-tier, super-beast phone by Samsung for the first half of 2022. 100x zoom, S Pen, crazy display — all the goods.
The Galaxy S22+ is still a large-screen phone, it just doesn't have the extra bells and whistles of the Ultra. Thus, it is a bit cheaper, and if you can find it discounted — a lot cheaper.
The Galaxy S22 still has an excellent camera and the same powerful processor, but it's smaller, more manageable, and the core Samsung experience at its finest.
The Galaxy S21 FE may be called an S21 but it was effectively released in early 2022. So, you can still consider it a budget version of Samsung's flagships for 2022.
The Galaxy A53 is an excellent midranger that has a good camera, awesome screen, and pretty solid performance. If you can find it at a discount, you can get a lot of phone for your money.
The Galaxy Z Fold 3 and Galaxy Z Flip 3 will already be old news by the time Cyber Monday 2022 rolls out, so we will be looking for deals on both them and the new Z Fold 4 and Z Flip 4, after they come out.
Google's newest Pixel 6 phones are a lovely line of premium phones with pure Android, excellent cameras, and quite recognizable design.
The OnePlus 10 Pro is great, but the real value can be found in the OnePlus 9 series. They are already dropped in price, after the 10 Pro's release, and we will surely see massive discounts on them, come Cyber Monday. Not bad — you can get flagship phones for midrange money.
Waiting on a new Motorola Razr to slap on here. Either that or the older model will get massive discounts then!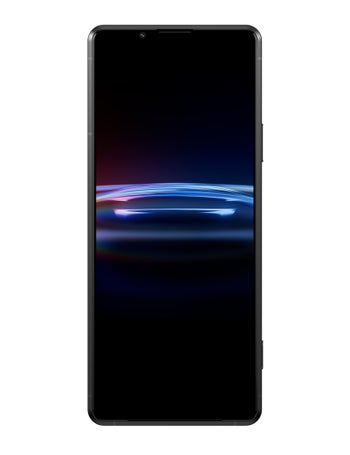 8.0
Sony Xperia PRO-I
---
The Good
Sharp and accurate 4K 120Hz OLED display
Distinctive industrial design
Remarkable camera versatility
Superb video-recording capabilities
Natural, not overly processed photos and videos
Loud and clear stereo speakers
Plenty of storage plus microSD card support
Outstanding flagship-grade performance
User-friendly hardware features
The Bad
High price
Shutter button is too sensitive
Only 30W fast charging
Mushy haptic feedback
No biometric alternative to the fingerprint scanner
White balance discrepancies between the different cameras
Camera interface doesn't rotate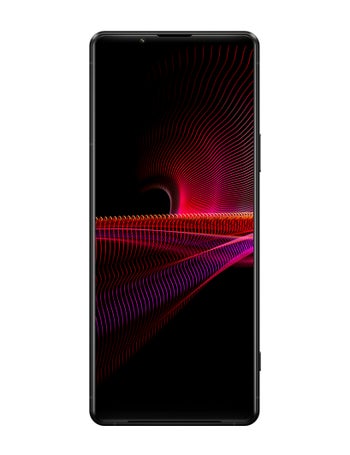 7.5
Sony Xperia 1 III
---
The Good
Full of enthusiast features: 4K screen, microSD slot, manual camera controls, headphone jack
Unique tall and narrow look, stylish design
Lightweight body
The Bad
Grossly overpriced
Overheats easily
Battery life is just average
Photo and video quality is disappointing
Camera app is convoluted, has a lot of limitations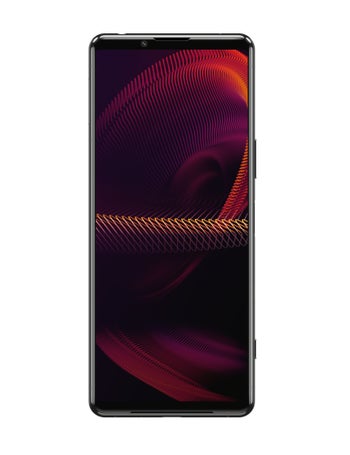 7.5
Sony Xperia 5 III
---
The Good
Stylish design and premium build quality
6.1-inch 120Hz FHD+ OLED screen, free of eyesores
Snappy performance, clean Android
Awesome camera system with powerful software underneath
MicroSD card slot, 3.5mm audio jack, notification LED, stereo speakers
IP65/68 protection
Amazing battery life
Lightweight and comfortable
The Bad
Expensive
Gets hot under pressure
Fast charging is not that fast
No wireless charging
Fingerprint reader is a mess
Annoying issues across the board
Didn't find what you were looking for?