In 2019, OnePlus truly earned the nickname "Flagship Killer"
47
This article may contain personal views and opinion from the author.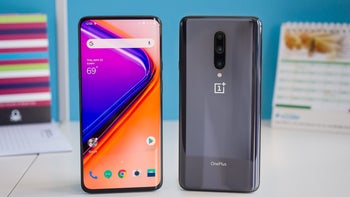 Anyone who is remotely interested in smartphones has heard about OnePlus by now. The company popped up just 6 years ago, but has consistently made waves throughout the marketplace since. In the early days, OnePlus relied on guerilla marketing tactics, aiming to make posts and statements that would hit the coveted viral status. Back then, it used the term "flagship killer" to describe its phones.
And while the early OnePlus phones were definitely interesting devices that were worthy of the attention they were getting, flagship killers they were not. It's funny — the company hasn't used the popular slogan for about four years now, yet the OnePlus 7 Pro is probably the first OnePlus phone to truly deserve that title. "How come?", you may ask. Well, let's dive through the history of OnePlus phones and see how they evolved through time:
OnePlus One: part bargain, part meh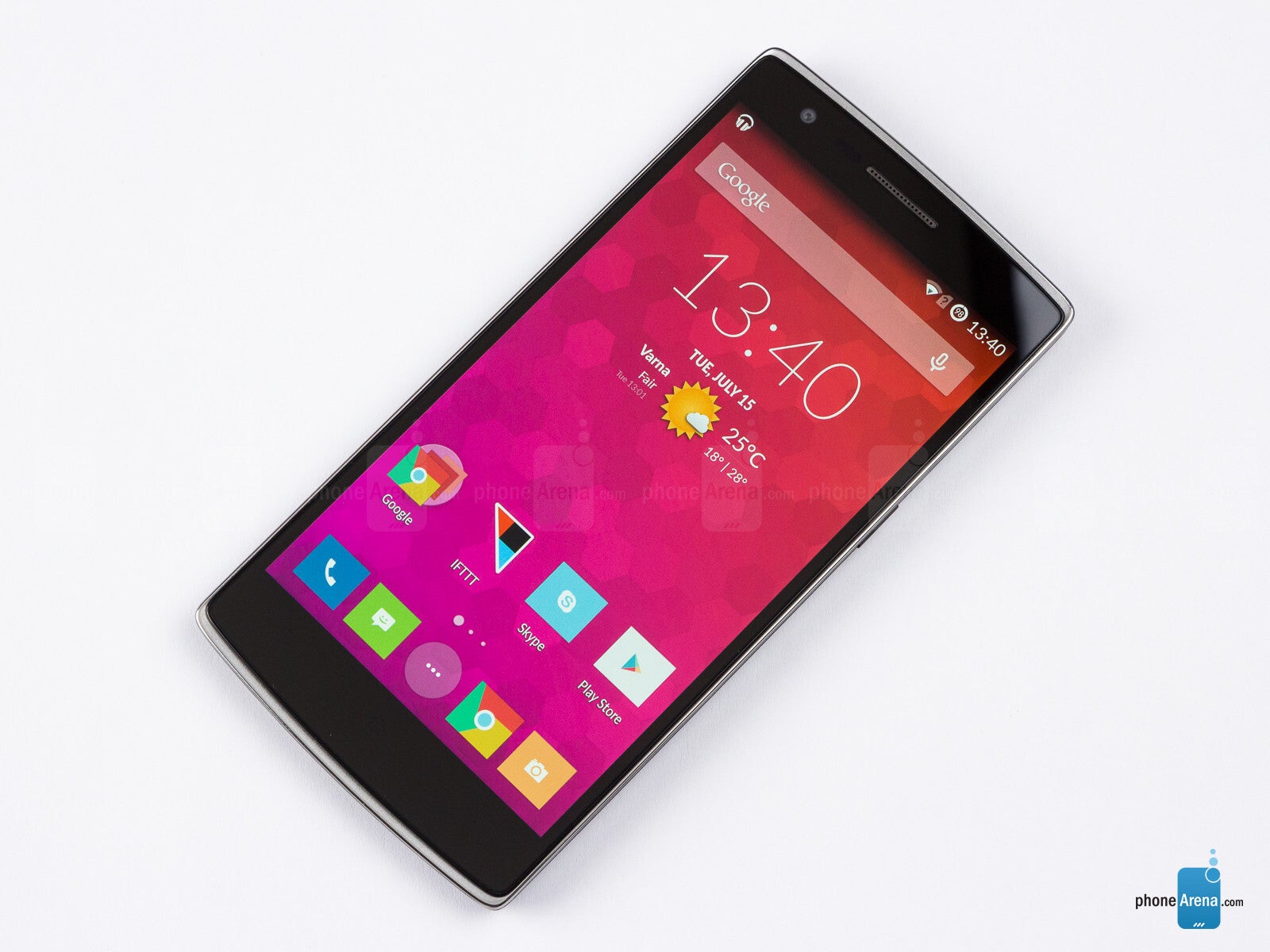 The OnePlus One certainly drew a lot of attention through various viral posts, contests, and promises made by the company. OnePlus swore up and down that the One will be better than whatever flagship you have in your hands now, and that you should be impatient to switch. It even ran a contest that required entrants to totally
destroy their own smartphone
in order to win a OnePlus One device upon launch.
That resulted in a funny controversy of its own, since some people have a hard time reading rules — entrants were supposed to wait to win the raffle first, destroy the phone second, then wait for their guaranteed prize. Instead, eager fans started
smashing their Galaxies
on video before ever receiving confirmation that they will be getting a OnePlus One. Fun times!
But hey, there's no such thing as bad publicity — for good or bad, OnePlus was present in the news cycle on a weekly basis. And so, the OnePlus One launched to an impatient audience and sold pretty well.
Why was the OnePlus One considered to be such an awesome phone? Well, it started at $300 at a time when regular flagships used to sell for about $600 - $650. Yet it still had the same powerful hardware as the mainstream top-tier phones — a Qualcomm Snapdragon 801 processor, 3 GB of RAM, a 5.5-inch display, and a 3,100 mAh battery (that was huge in 2014).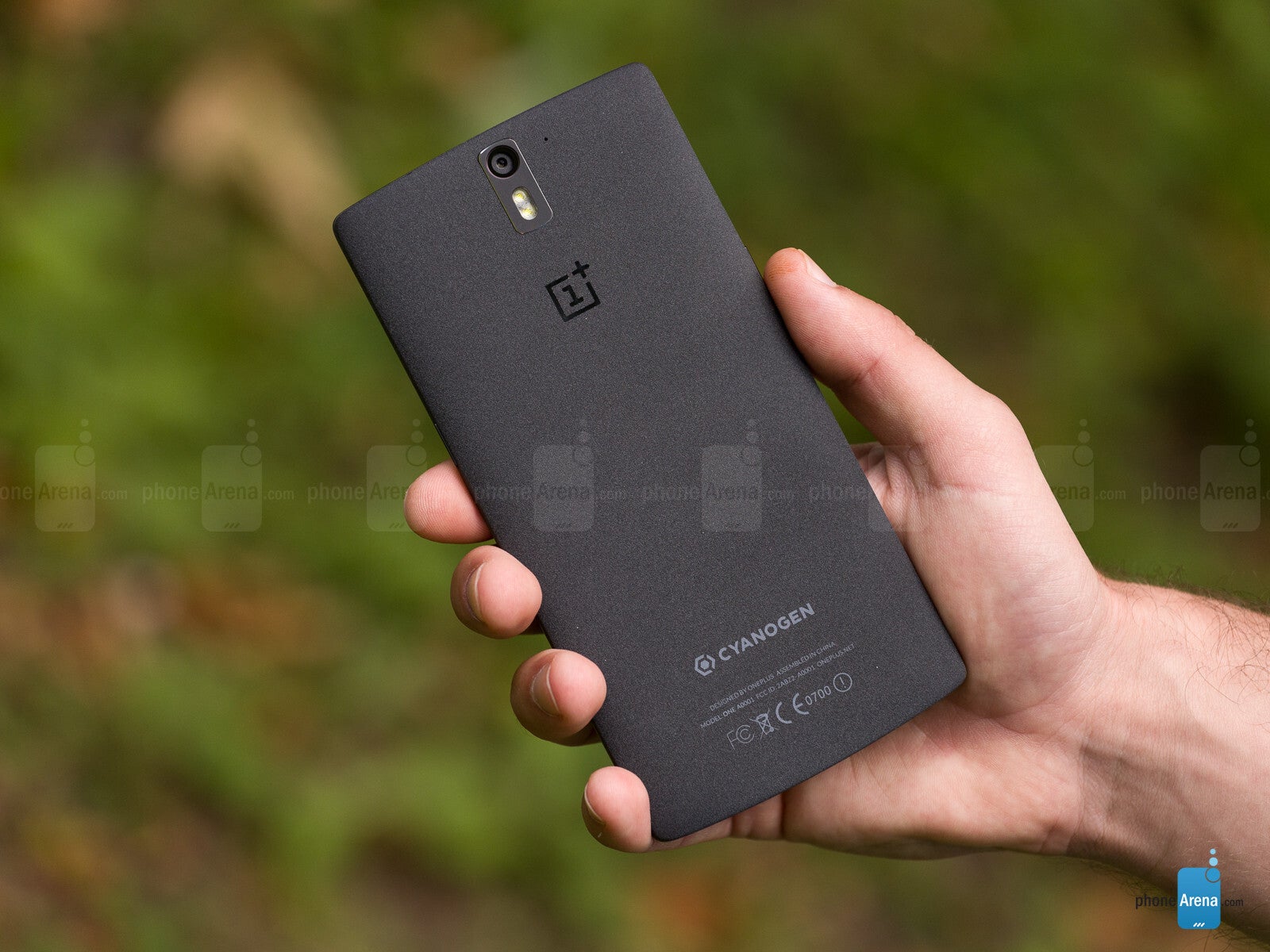 The hype was amplified by the fact that you couldn't just go to the website and buy one of these babies. No, no… OnePlus would only let you buy the OnePlus One if you had an invite to do so. Invites were sent off in batches to random forum members or email subscribers. Also, anyone who bought a OnePlus One would receive an invite to give to their buddy. Scarcity and exclusivity are powerful tools to increase desirability.
In reality, the OnePlus One had its faults. It was a very ambitious device, there is no denying that, and it's still insane to think that a $300 phone had a Snapdragon 801 in it. However, the display was less than stellar and a lot of faulty devices with yellow stripes on the screen started popping up online. To top it off, the OnePlus One's camera was OK at best, even by 2014 standards.
In other words: yes, it was a bargain of a phone but by no means a flagship replacement.
OnePlus 2: a hot disappointment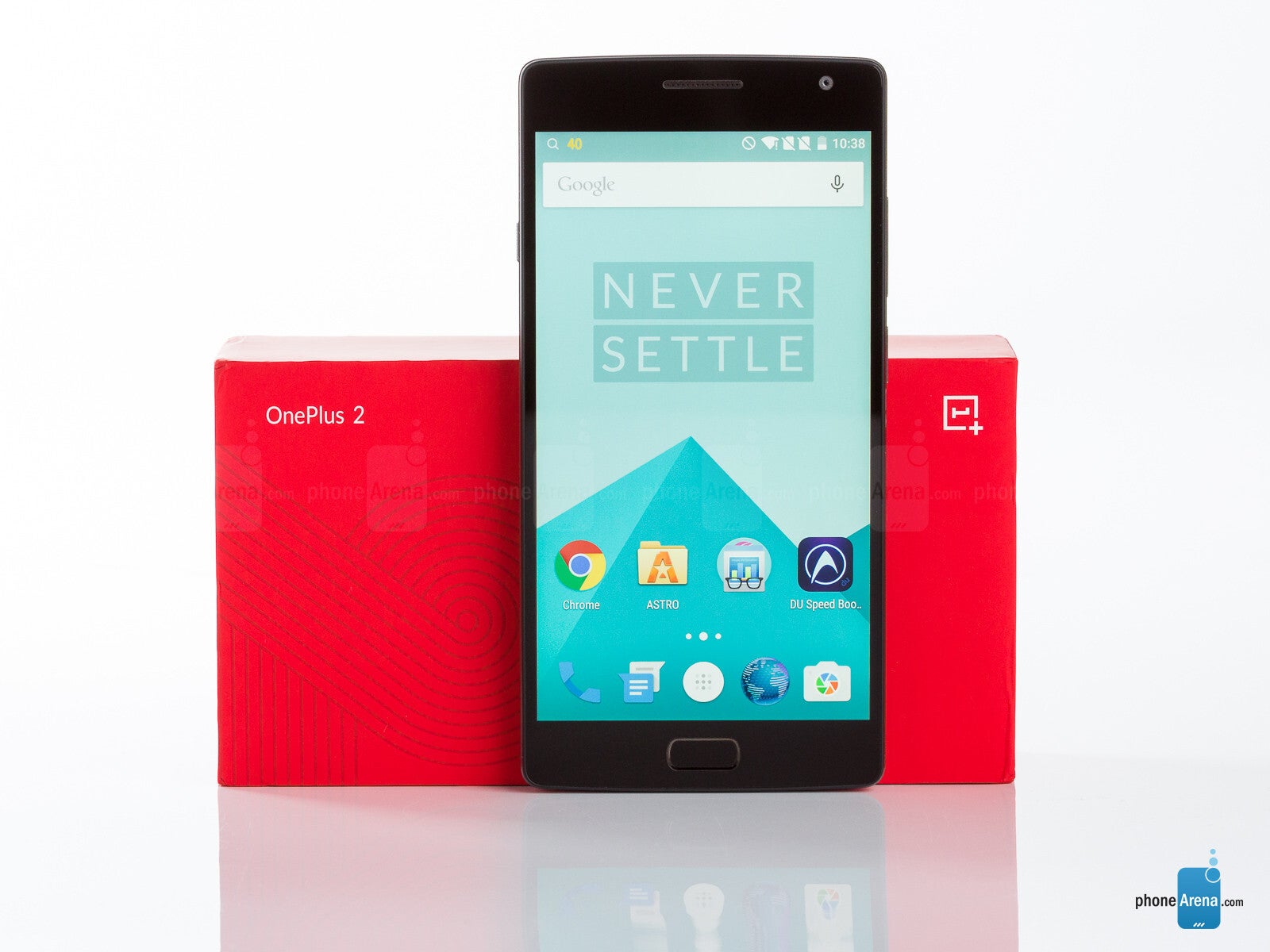 For its next phone, the company kept on dropping bombastic statements. At some point, the OnePlus 2 was called "the 2016 flagship killer". No, that's not a typo — the OnePlus 2 was set to launch in 2015, yet the company claimed it'd be ahead of its time.
Yeah… it wasn't. In fact, the OnePlus 2 was mostly a disappointment. It came with the same design and plastic build as its predecessor, it didn't do much to upgrade the camera, and it was plagued by throttling / overheating issues, courtesy of the Qualcomm Snapdragon 810. The latter wasn't OnePlus' fault, really — the Snapdragon 810 is a black spot in Qualcomm's history and any phone that used the 2015 processor suffered as a result. Despite different manufacturers trying to downplay it, the truth was evident with each new smartphone that was released that year. It was so bad that Samsung chose to use its own Exynos processor in all Galaxy S6 models (Traditionally, Samsung puts Qualcomm processors in the phones it sells in the US. It does so to this day, but it skipped the Snapdragon 810 in 2015… wonder why?).
So, in general, the OnePlus 2 was a meek upgrade that didn't enjoy the positive reception of its predecessor. Its starting price was bumped by a $30, too, making people wince at the possible trend of OnePlus increasing its prices every year (spoiler: yes, it did).
OnePlus 3: things are looking up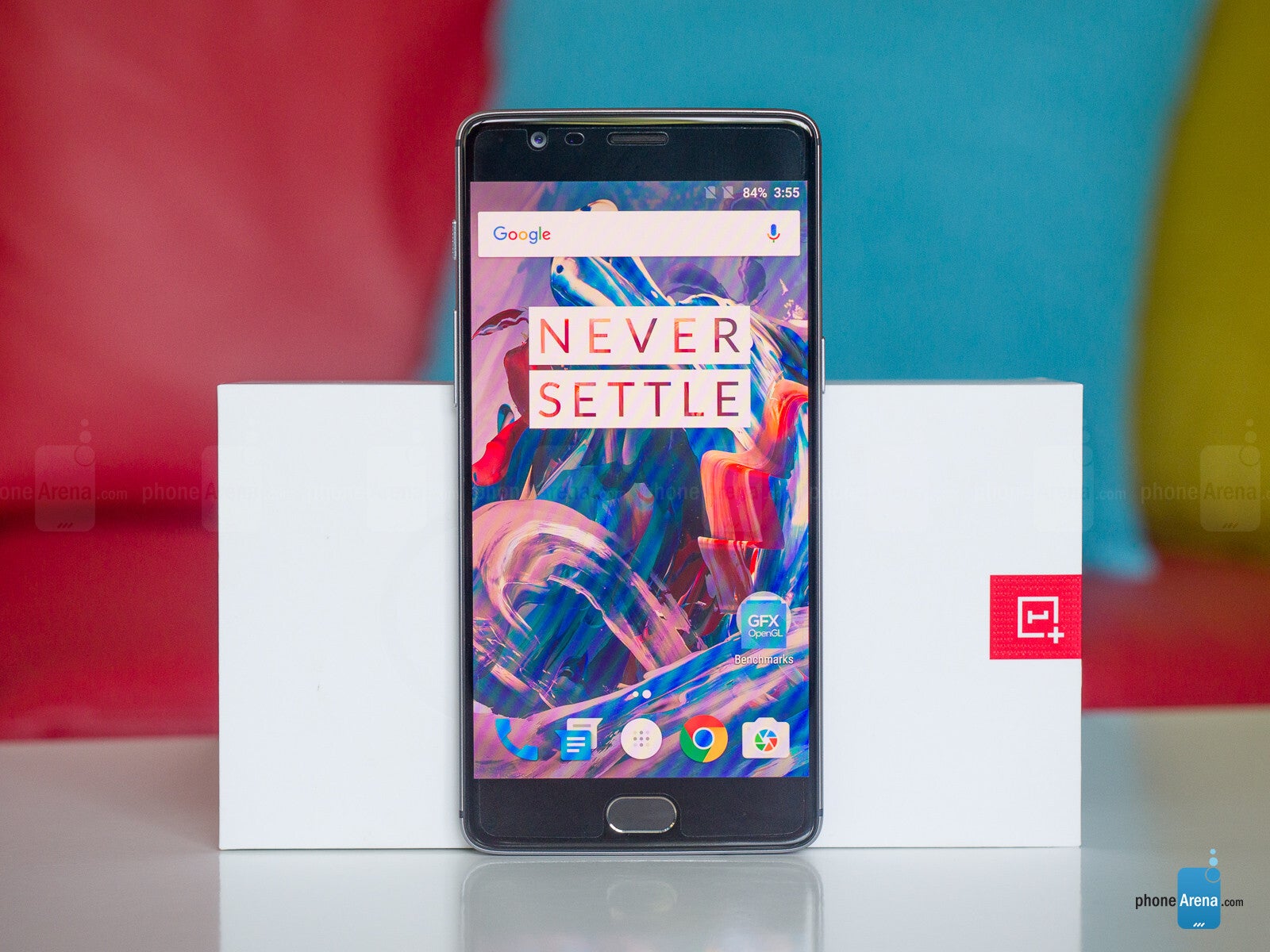 The company knew it swung and missed with the OnePlus 2. Back then, the brand had attracted hardcore smartphone fans, and you don't impress that crowd by regurgitating the same design with minimum improvements over last year's hardware. The company took note of that and made sure that the OnePlus 3 would be something exceptional.
And yes, it was a pretty good phone. The first OnePlus handset built out of metal and the first one to have a good camera — one that was capable of going toe-to-toe with mainstream flagship competitors. It also introduced
Dash Charge
— the company's own take on quick charging, which does things a bit differently and is supposedly faster at topping up the battery while being the safer way to go about it.
The design was a bit hit and miss — it appeared to be a mixture of inspirations from previous Samsung and HTC phones. Nothing blatant, but fans were quick to pick up on the lack of identity.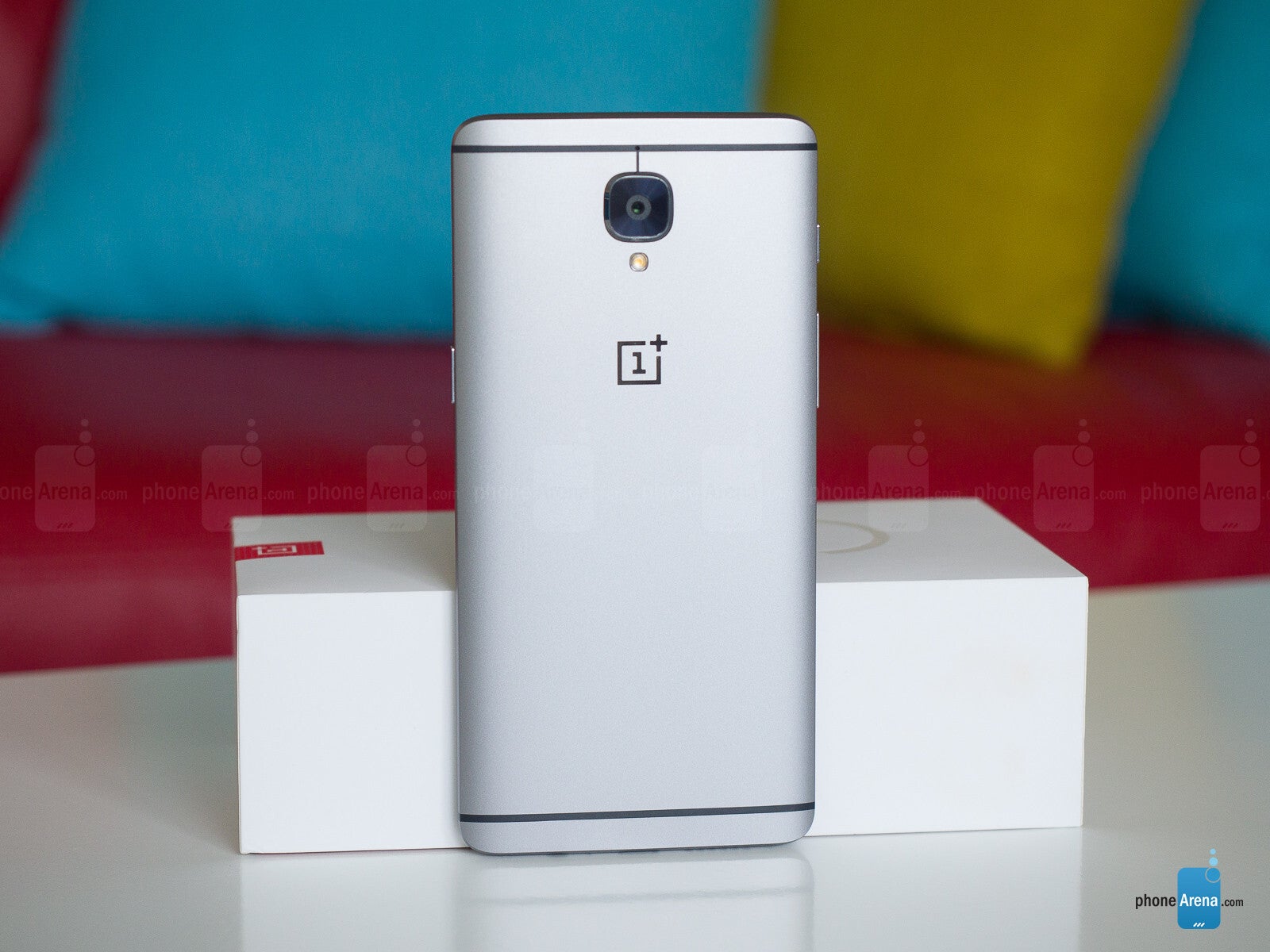 The marketing for the device was also humbler — no more bombastic statements, no "flagship killer" slogans, no ridiculous competitions or raffles. OnePlus and its co-founders still liked to tweet about how great it is, but nothing cringe-worthy.
While it was still a bargain, the OnePlus 3 took a definite price bump up to $400. That wasn't unnoticed, but it was easily forgiven seeing how much of a positive upgrade it was, compared to the predecessors, and it was still much cheaper than the competition.
OnePlus 3T: an extra cherry on top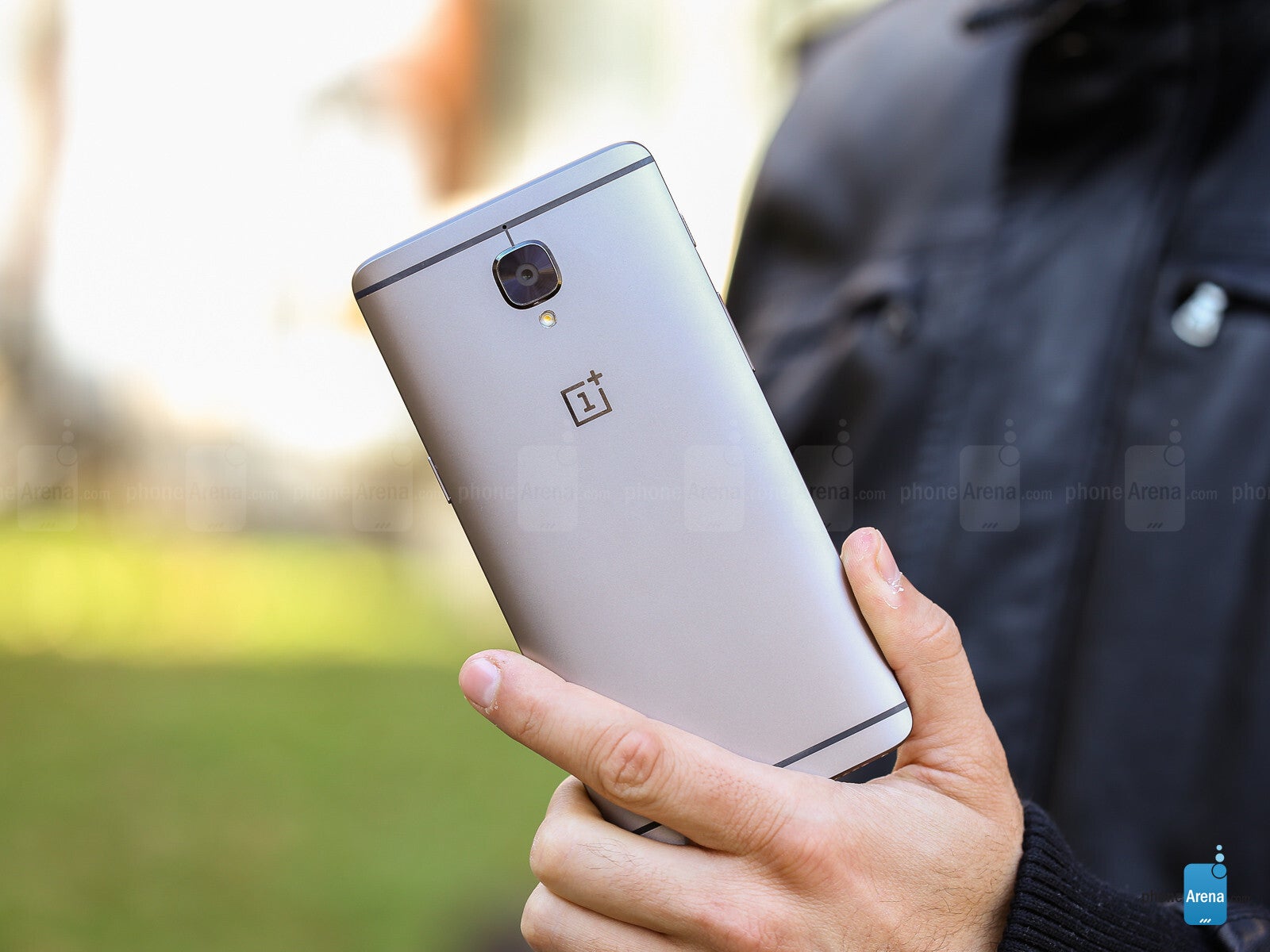 About half a year after the OnePlus 3 was launched, the company surprised us with a OnePlus 3T. Basically, a slightly upgraded version of the former phone, the 3T was nearly identical on the outside. The processor was replaced with a slightly boosted version, the selfie camera's resolution was bumped up, the battery got just a bit beefier, and the starting storage tier went up to 128 GB, which was quite generous by 2015 standards.
Basically, it wasn't meant as an upgrade for OnePlus 3 owners, but for those that had one of the older models. It also came with that little extra to finally draw in some of the more reluctant customers — those who kind of liked the vanilla OnePlus 3, but needed "a little bit more", so they were in no hurry to buy.
The 3T was a success and OnePlus felt confident enough to re-launch it in a couple of limited edition variants — the
Midnight Black
edition and
Colette edition
. It also marked the beginning of a tradition. From then on, OnePlus has been on a 6-month refresh cycle for its flagship phones. We get one "main" version in the first half of the year, and we get a refined edition of the same phone in the second half.
OnePlus 5: skip the 4 for good luck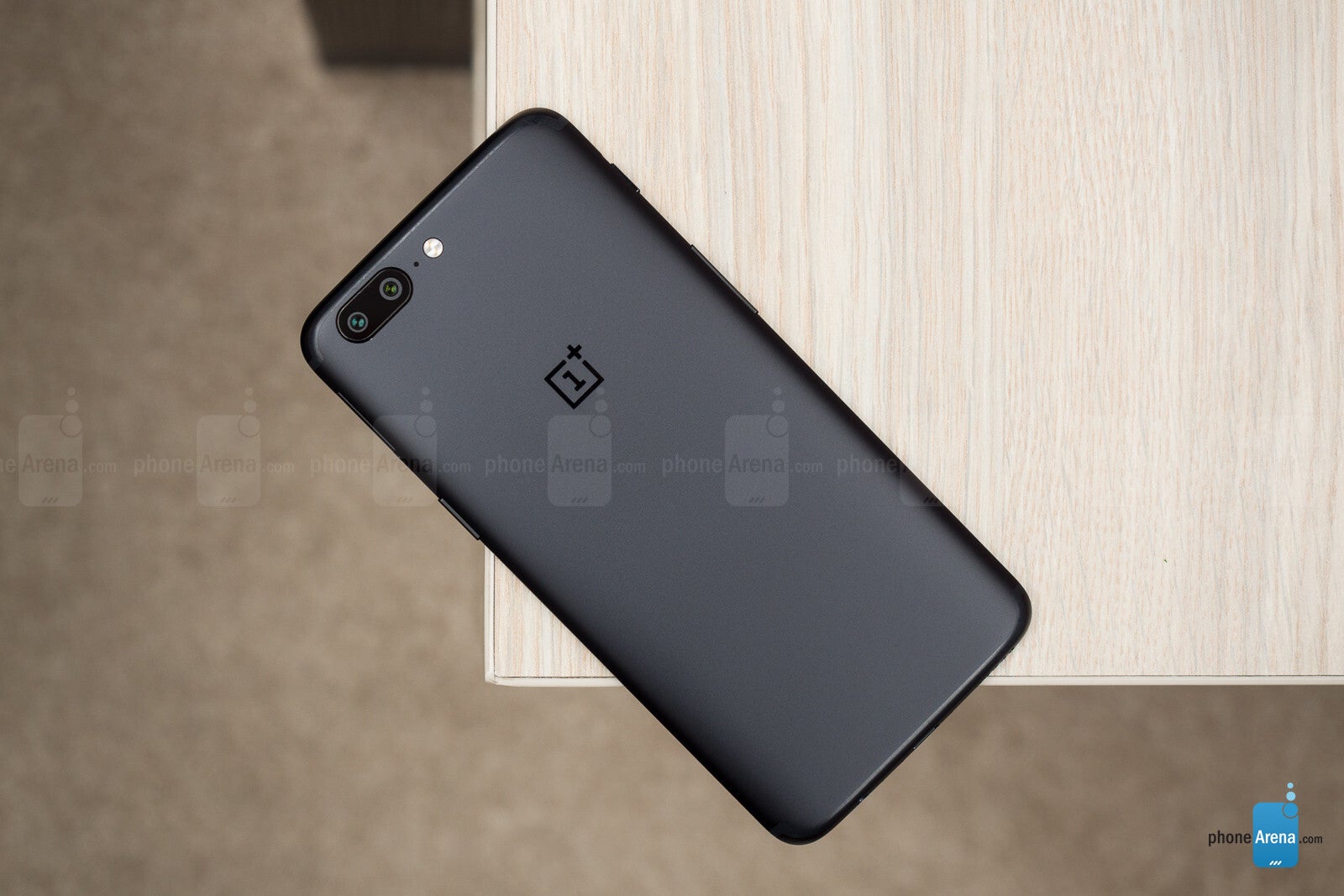 The OnePlus 5 was the basis for the OnePlus design language that we know and love today. It moved completely away from the Frankenstein appearance of the OnePlus 3 and came in a thin, light, and super ergonomic shape. The OnePlus 5 form factor is a favorite of many fans just because it's so pleasant to hold and it's definitely very easy on the eyes as well.
It was the year of dual cameras — Apple had just made the telephoto camera and Portrait Mode popular. So, the OnePlus 5 also needed to have one, right? Well, it did, but it was a bit of a disappointment.
For one, in order to make the new camera module fit in the thin body, OnePlus had to do away with the OIS module (optical image stabilization) that it had in the OnePlus 3. OIS helps steady shaky shots and it makes it much easier to take non-blurry photos in dark conditions, so its absence was immediately apparent.
Secondly, OnePlus wanted us to believe that the telephoto lens is capable of zooming in at 2x — the Portrait shots were done at 2x and tapping the zoom button automatically switched to 2x, just like other phones on the market were doing. OnePlus' dirty little secret was that its telephoto camera was only capable of zooming in 1.6 times — anything beyond that was digital zoom.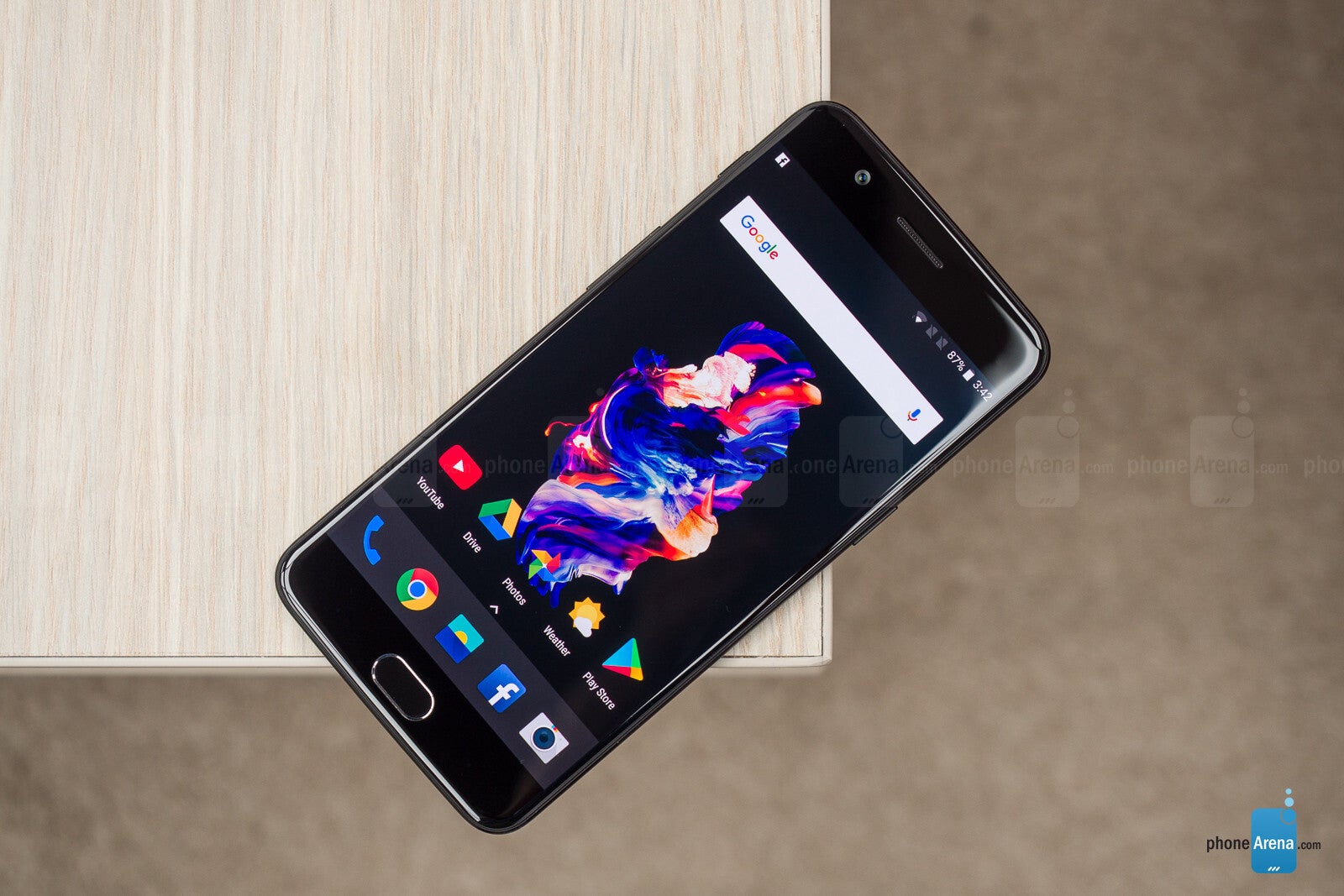 In other words, the OnePlus 5 had a great design and hardware that made people happy, but its camera was lacking and felt like a downgrade compared to the OnePlus 3. It also came out with a standard 16:9 screen when phones like the LG G6 and Samsung Galaxy S8 had already introduced the extra-wide 18:9 (or more) aspect ratio. Its price jumped to $480, which was inching awfully close to the "mainstream flagship" price, which was about $700 - $800 at the time. It was still much cheaper, but it felt more like a properly priced upper-midranger than a "flagship killer".
OnePlus 5T: the hotfix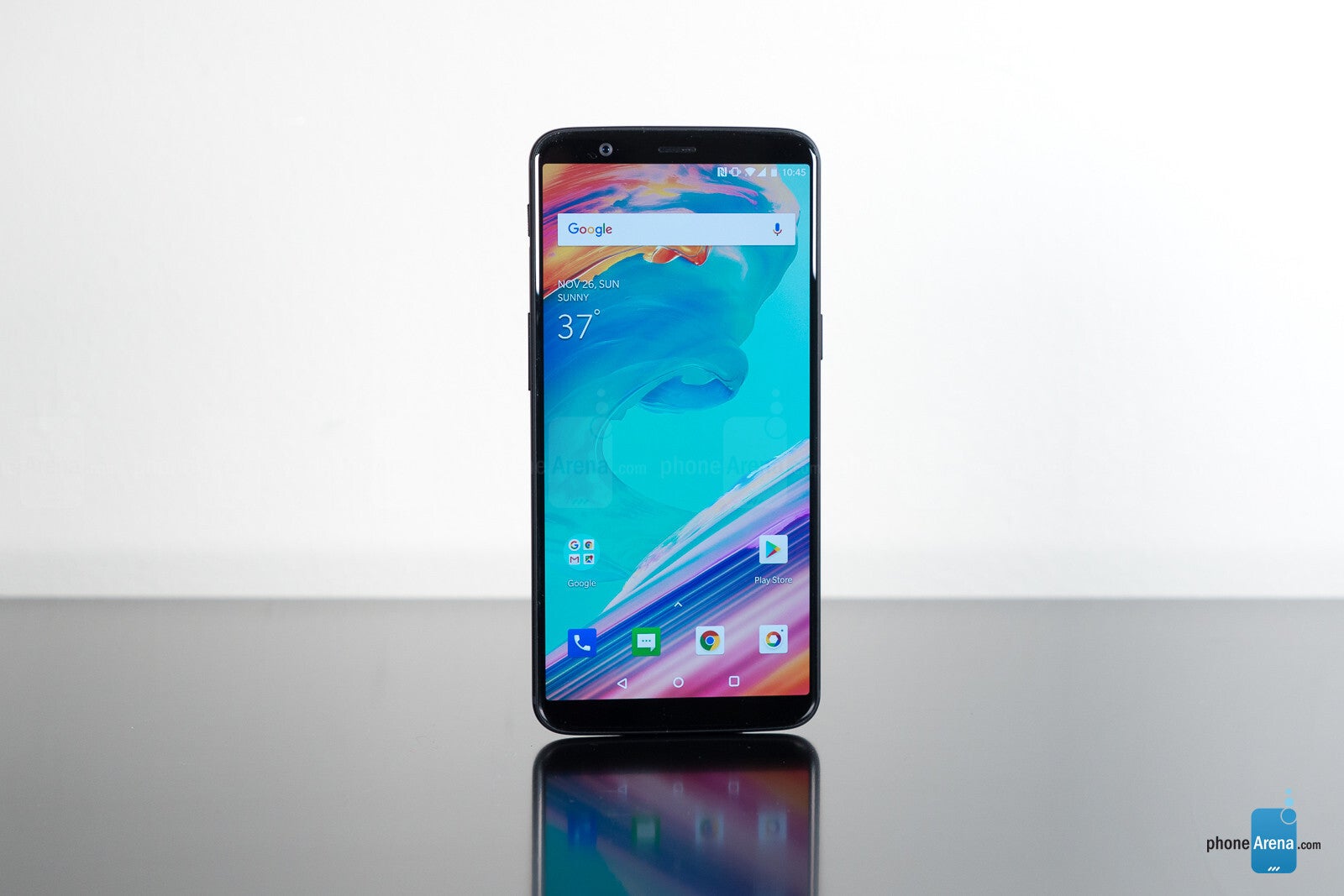 And just like the year before, OnePlus was quick to release an upgraded version of its latest flagship, just 6 months apart. The OnePlus 5T came in the same great, thin, grippy, and light body, but it introduced the 18:9 aspect ratio, essentially making it
an instant classic
in the eyes of some. It also did away with the telephoto lens — instead, the secondary sensor was now a dedicated low-light camera, with bigger pixels meant to collect more light.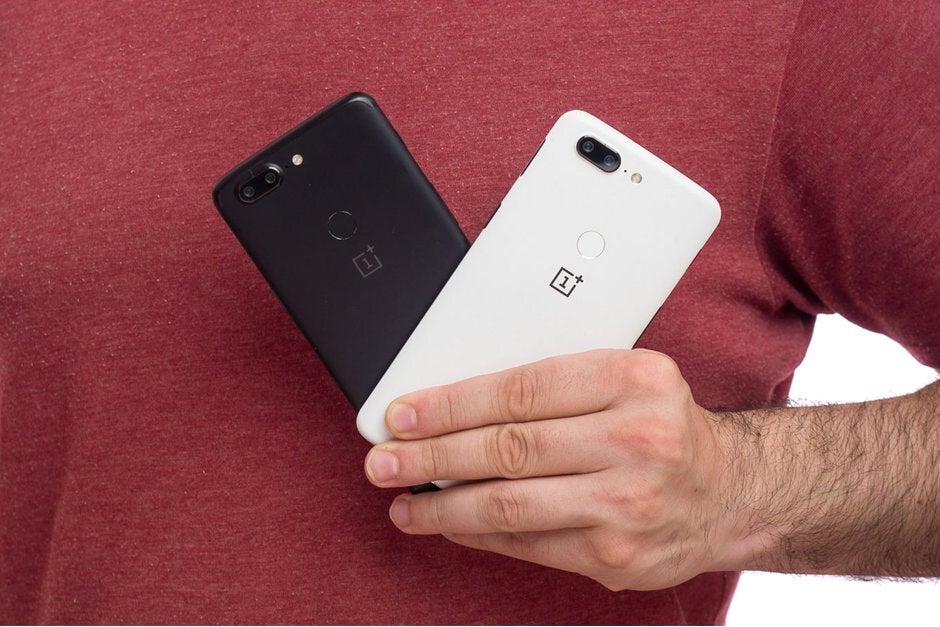 The overall quality of the camera was still not on par with the competition and the night camera was not nearly as good as we were hoping it would be. To top it off, the new 18:9 aspect ratio meant that OnePlus had to move the fingerprint scanner to the back of the phone, in order to keep its chin thin. Logical move, yes, but some fans of front-mounted scanners were disappointed.
Again, there was a slight price increase, as the OnePlus 5T asked for a starting price of $500. Eyebrows were raised, but the phone still had its fair share of fans.
OnePlus 6: this isn't even my final form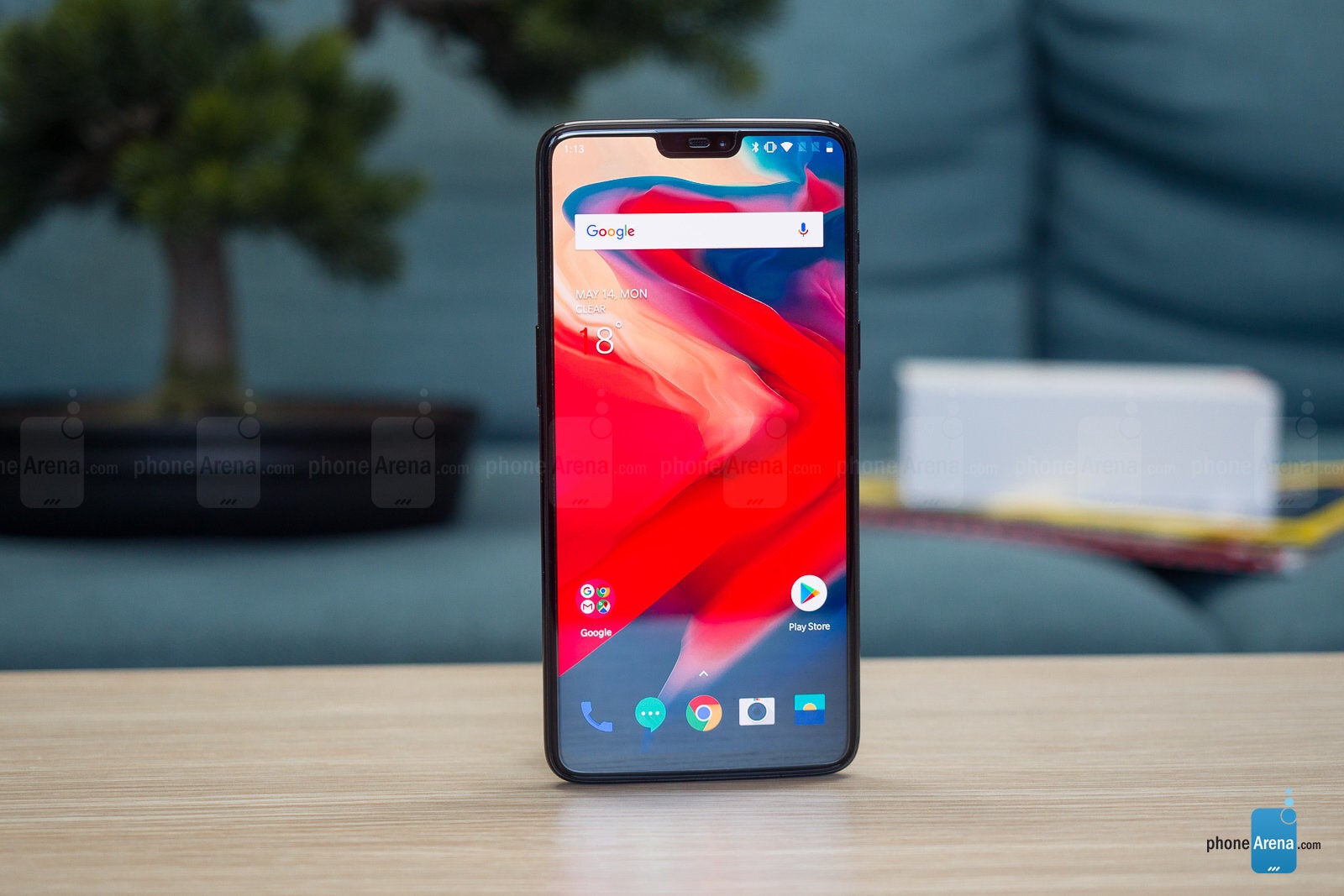 The OnePlus 6 really ruffled some feathers. For one, it was the first OnePlus phone to have a glass back, but it didn't have wireless charging. See, a lot of users are annoyed by their glass phones being finger grease magnets. It's pretty to look at, but not after you've touched it once. Some are able to live with it because it provides the benefit of having wireless charging. Well, the OnePlus didn't… so that wasn't really a favorite thing of the community.
Then, there was also the adoption of a notch-style cutout for the display. Since the OnePlus 6's screen went nearly edge-to-edge, the company had to put a notch at the top to accomodate for the proximity sensor, selfie camera, and earpiece. Again, that was a controversial move — the Notch has been hated ever since the iPhone X made it popular.
Minor annoyances aside, the OnePlus 6 is easily among the best phones the company has put out there. Its camera was a major upgrade over the OnePlus 5 and 5t, with great detail and color reproduction. Its OLED screen was fantastic in terms of detail and color reproduction. Its performance was stellar as ever and its price was still a bargain — it started at $530 and was worth every penny compared to its competitors, who were now comfortably taking up the $800-tier space.
OnePlus 6T: I can be a leader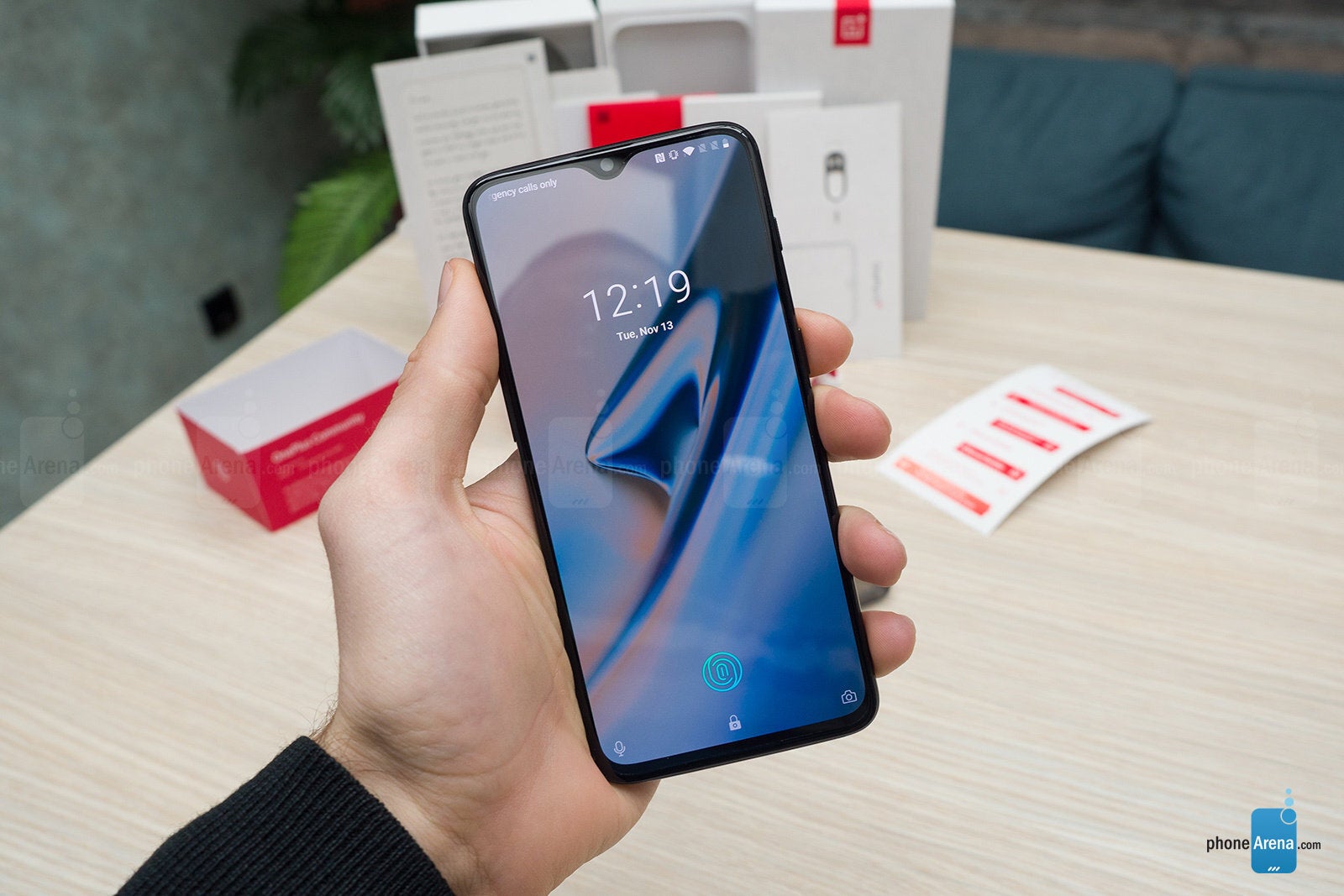 The OnePlus 6T focused on dealing with a couple of painpoints that the fans had been having since the 5T. For one, it had the fingerprint scanner back on the front of the device. "Where?", you ask? It was under the display — the OnePlus 6T was the first major smartphone available in Western markets to have an in-screen fingerprint scanner, which was quite an impressive feat for the small company. It beat tech giants like Samsung to the punch and had an exclusive feature to market itself with over the next few months.
Its notch was also considerably smaller — now a "waterdrop" shape only big enough for a selfie camera. This version, although not ideal, is considerably more favorable in the eyes of the community.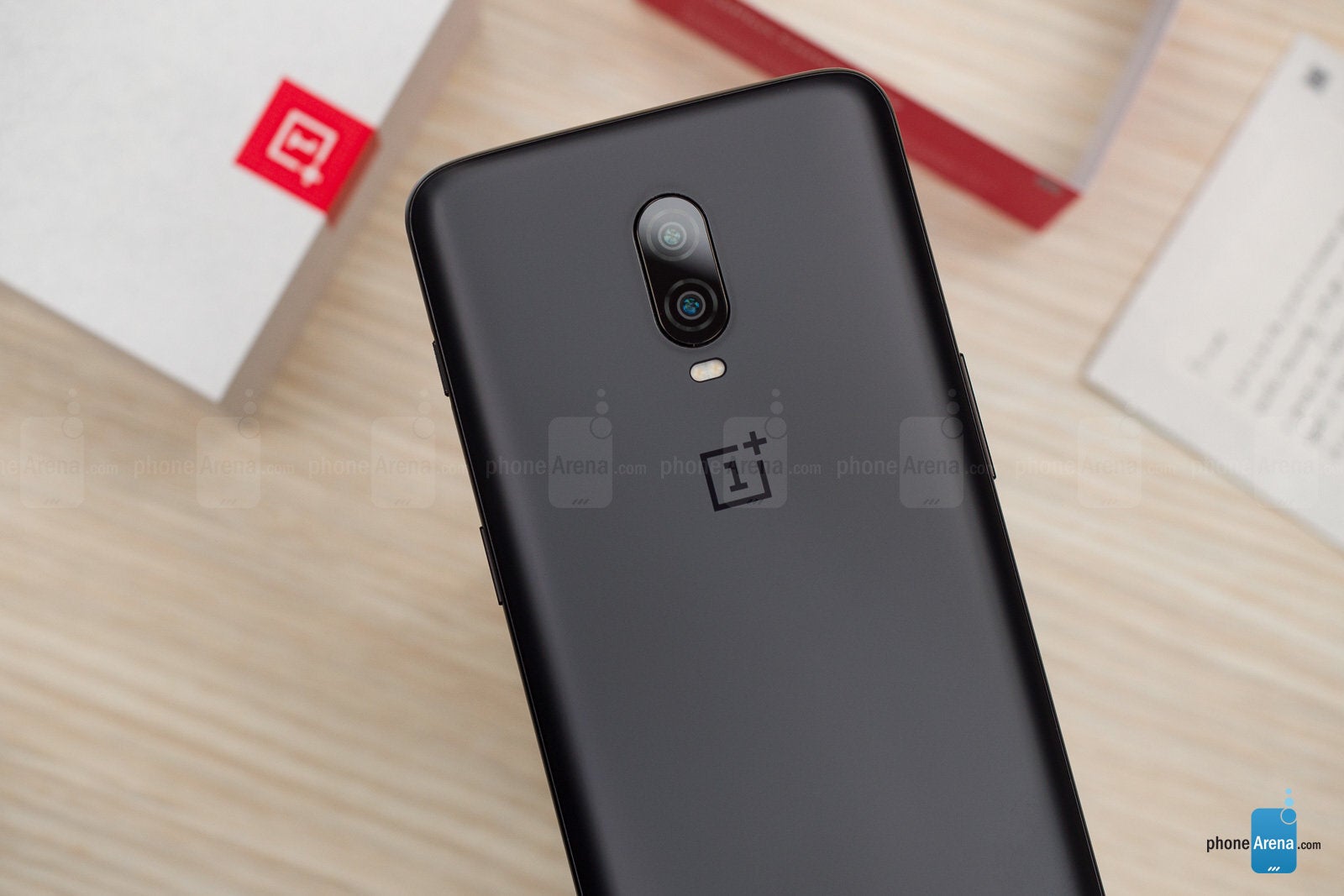 So, the OnePlus 6T was a pretty stellar phone. It did away with some minor grievances, it introduced under-the-display fingerprint scanning to the masses, and it had an awesome-looking limited edition Thunder Purple gradient finish to keep up with recent trends. Oh, it also
landed in T-Mobile
's retail stores for the US crowd to enjoy and buy on contract!
On the downside, it did away with the headphone jack. Yeah, that's sort of how it goes nowadays in the industry, but OnePlus didn't do itself many favors as it kept boasting about its phones having a headphone jack every year since 2016. Needless to say, some powerfans were peeved.
Do you like headphone jacks? (2018 edition)

— Carl Pei (@getpeid) March 14, 2018
OnePlus 7 Pro: the actual flagship killer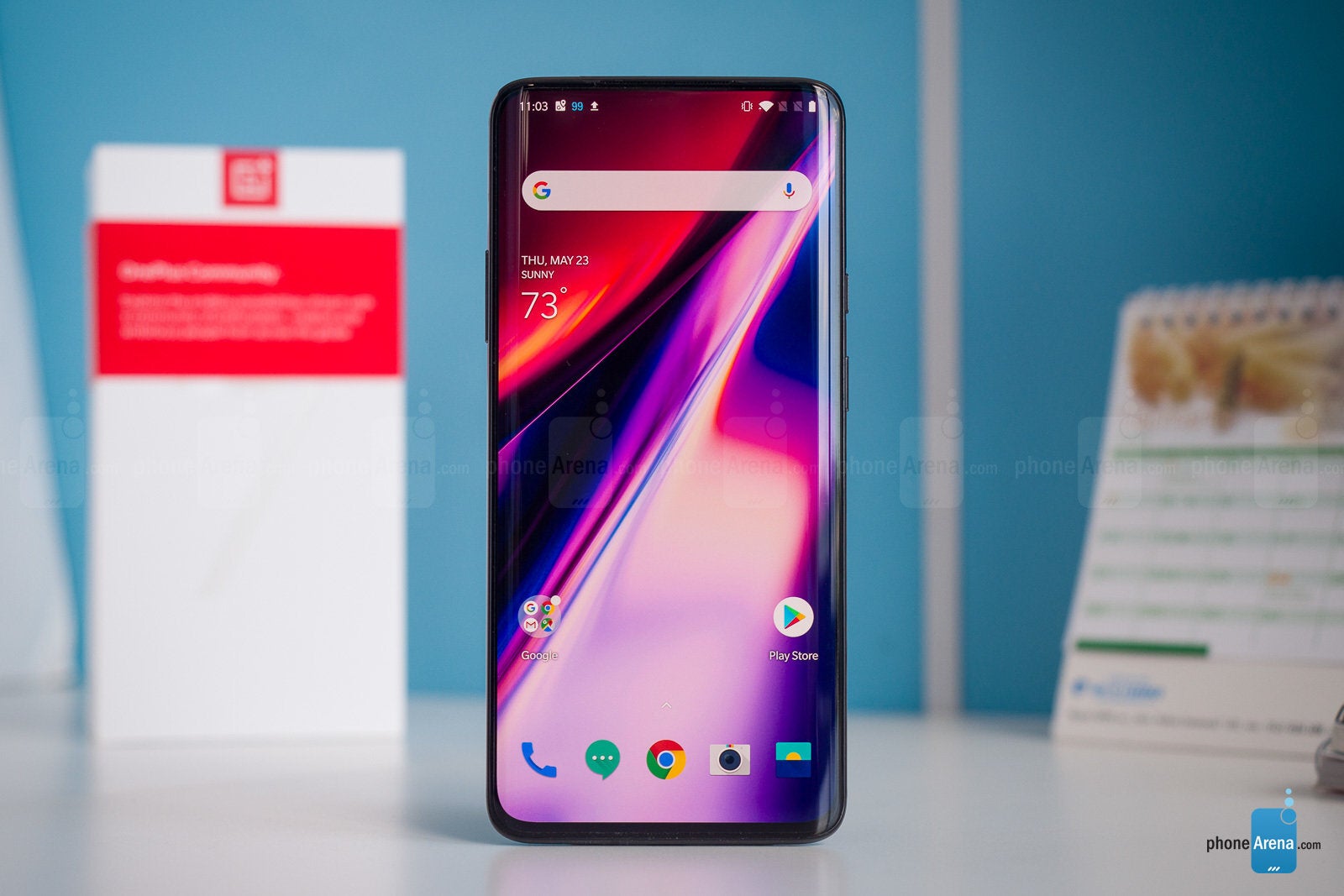 And that leads us to the OnePlus phone of today — the OnePlus 7 Pro. Ironically, probably the first OnePlus device to absolutely deserve the title of "Flagship Killer".
Keeping up with the momentum of the OnePlus 6T, the company kept introducing niche features to their mass market model — the OnePlus 7T has a full edge-to-edge display with no notch whatsoever. That's achieved thanks to a mechanical pop-out camera — a cool gizmo, which is mostly present on obscure Chinese phones or upper midrangers like the Samsung Galaxy A80.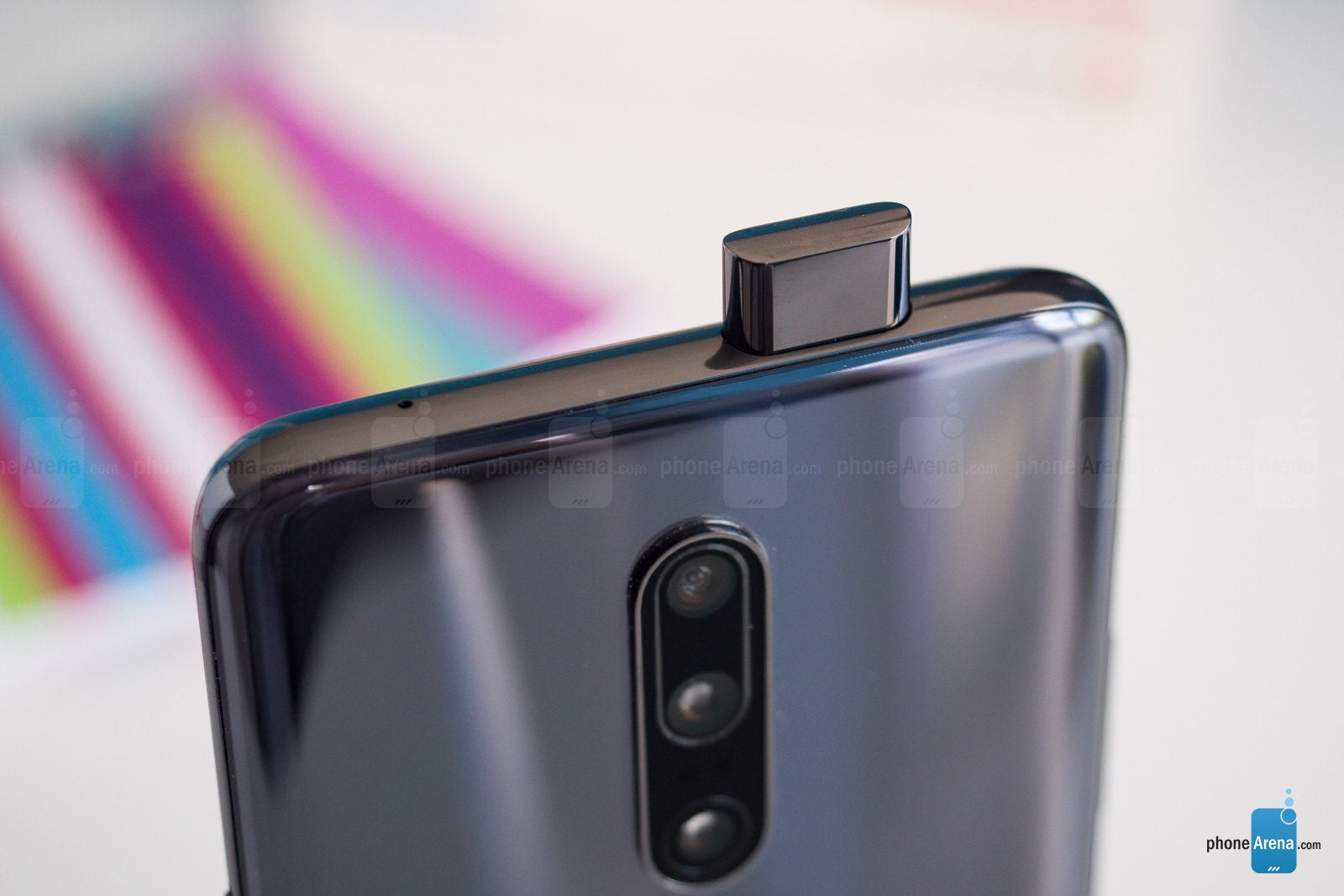 To top it off, the AMOLED screen has a 90 Hz refresh rate, which makes animations look buttery smooth. Again, a small thing and not a game-changer on its own. But it's still an impressive feat — the only other phones to support high refresh rates are the gaming handsets from Razer and Asus ROG.
The camera has gotten a significant upgrade now. Keeping up with the trends, OnePlus has put a triple module on the back — a regular wide-angle lens, an ultra-wide-angle lens, and a telephoto lens. The latter one washes away the shame of the OnePlus 5 — the telephoto camera of the OnePlus 7T gives us 3x optical zoom, which makes for some fantastic portraits.
There's also a "minor" upgrade with the vibration motor — for the first time ever, we have a OnePlus phone with a very accurate, clicky, and powerful vibration. Some will say this is a small detail to care about,
but some of us do
. A proper "click" or a good vibration will change the overall feel of the phone and add to the premium experience in your day-to-day usage.
All in all, it's an awesome all-around device, which barely has any downsides compared to other flagships on the market. And here is the kicker — it starts at $670. Yes, that is a far cry from the $300 of the original OnePlus One, but let's put it in the perspective of today's marketplace.
The Galaxy S10+ starts at $999. The Galaxy Note 10+ and iPhone XS Max start at $1099. The Google Pixel 3 XL currently costs $600 but was $900 on release. We are pretty sure that the upcoming Pixel 4 XL will not fall below that starting price. What do these phones offer that OnePlus doesn't?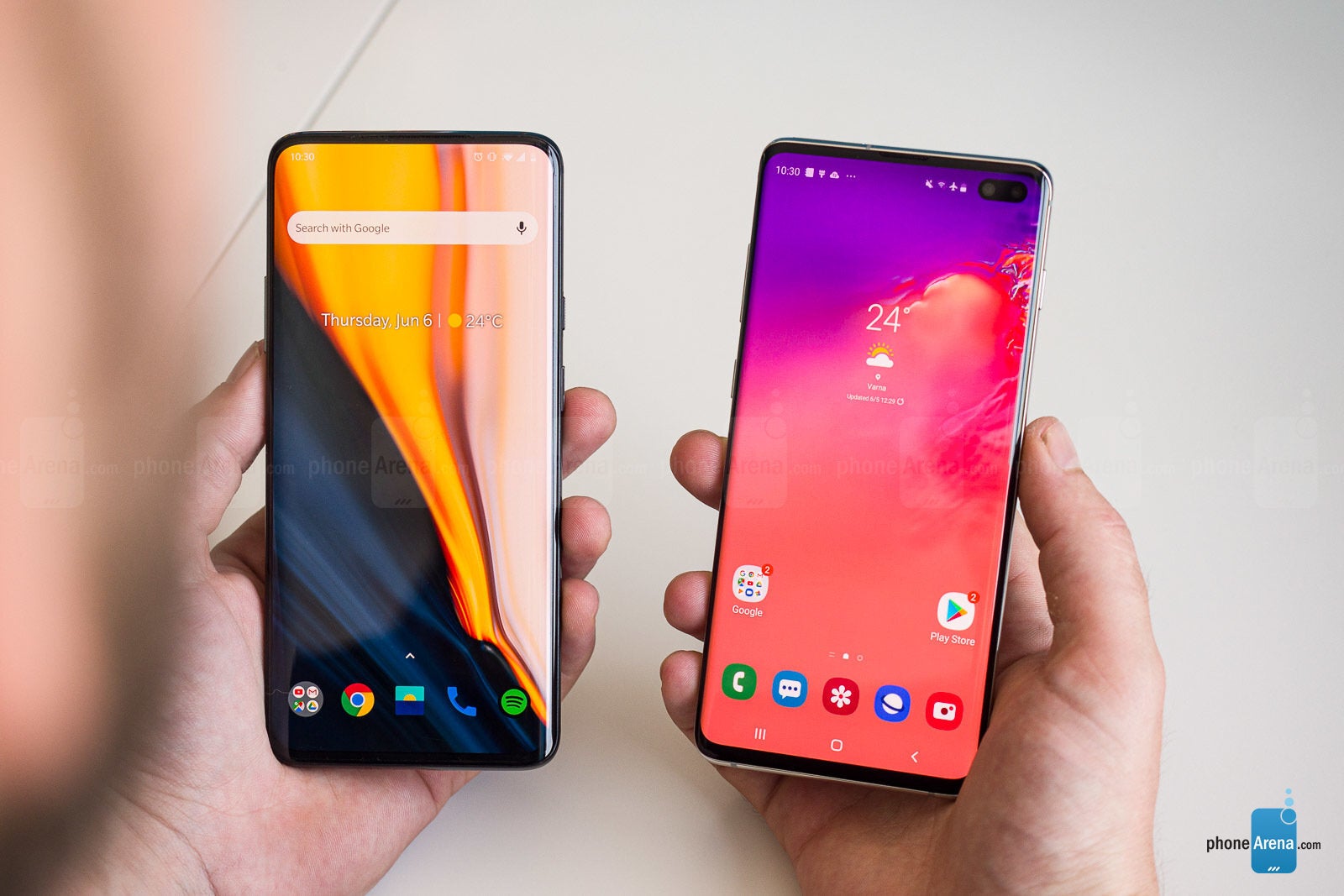 Well, they do have their own ecosystems and services, either built by the same companies or secured through partnerships. In order to justify the higher costs, these manufacturers do go out of their way to offer you some extra features and that's cool.
But at its core, the OnePlus 7 Pro is an exceptional phone with no corners cut and no drawbacks to speak of. If you are just looking for a good smartphone, this one is a very logical choice in 2019. It doesn't feel like a compromise, it doesn't feel like a phone to "tie you over" until you can get a "better" one — it is up there with the "better ones". And that makes it a "Flagship Killer". And hey — a lot of users agree. Check out this poll we ran last week: