OnePlus 7T Review: Best Value in Tech?
38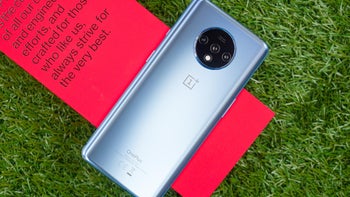 In the last couple of years, OnePlus has emerged as the company to go to if you want an extremely powerful and reliable phone with great battery life and decent camera that does not break the bank.
Its newest OnePlus 7T is its most refined such phone: priced at just $600, it outperforms more expensive Android rivals with a smoother, 90-hertz display that also happens to look great and an incredibly well optimized interface that runs fast. Its battery life is also solid. The only thing that is not quite flagship grade is the camera.
I have been using the OnePlus 7T for more than a week now, and there are a lot of subtle tweaks and changes that make this one of the best "affordable flagship" phones that you can buy in 2019.
Top-notch screen
A flat screen is a better screen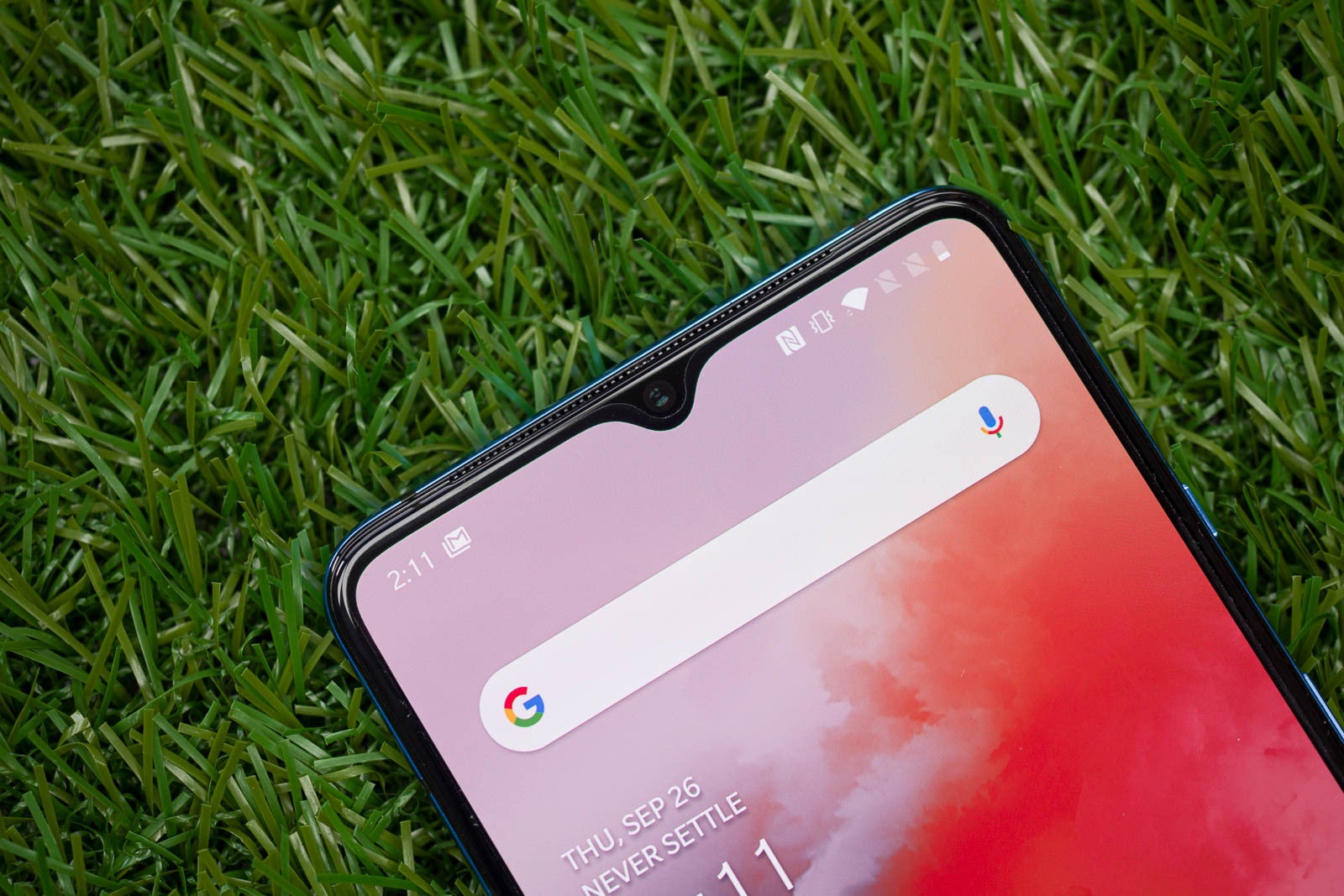 The 7T sports a Full HD AMOLED display with rich colors and the screen looks beautiful. You have two pre-set color options: vivid and natural, where the natural one features more toned down colors, plus you can also manually tweak the color reproduction.
The quality is great: we measured a peak brightness that was even higher than you get on the Samsung Galaxy S10, so the screen is easy to see outdoors, plus it's very impactful if you turn up the brightness to the max.
It's also a 90-hertz screen, meaning that it refreshes 90 times per second compared to 60 times for regular screens, and the effect is a sense of faster response to every action. Everything just moves with incredible agility and while we would not say that 2019 flagships are slow, this one feature gives the OnePlus 7T an edge that others don't have.
We also appreciate that the screen is flat. A flat screen is definitely better for watching videos full-screen and it also reduces accidental touches that you get on other phones. It might look a bit old school, but it's definitely something that you appreciate in terms of actual use.
You do have a tiny notch here (30% smaller than on the OnePlus 7, in case you care), and we find it unobtrusive and we really don't mind.
Display measurements and quality
Improved haptics
The OnePlus 7T features a brand new vibration motor that is much stronger than before and provides a sharper, more concise vibration feedback for all sorts of notifications. This might sound like a minor detail, but it's really a feature that is under the radar yet one that once you get used to, you will find hard to go back.
If you are familiar with the OnePlus 7 Pro, you would know that phone was actually the first one to feature a stronger type of vibration motor. The one on the 7T is not quite as powerful as on the 7 Pro, but it's still a huge change compared to earlier, weaker motors.
Optical fingerprint scanner
Just like previous OnePlus phones, here you have a fingerprint scanner embedded under the screen. It's an optical one, meaning that the screen lights up for a brief moment to illuminate your finger, so that the sensor takes a reading. It mostly works fine and is quite fast, but still we noticed that we were getting the occasional failed reading and it never felt quite as reliable as a traditional fingerprint scanner. In-screen fingerprint readers keep on improving, but we are yet to see something to work as flawlessly as a traditional one and we lament a bit their loss.
You also have the option to use face recognition with the front camera. This does not do 3D scanning of your face like some other phones and is not quite as secure as a result, but it is wicked fast and we found it to work very good during the day, so we are glad OnePlus keeps that option.
Mute Switch, No Headphone jack, and the rest
OnePlus is the only Android phone maker that includes a mute switch on its devices, and while this one tiny feature, it can be extremely convenient.
The mute button on the OnePlus 7T is a three-way key that is conveniently positioned for your thumb, right above the power key and you can switch between sound on, vibrate only, and a completely silent mode easily.
Another detail worth mentioning is that the OnePlus 7T does not have a headphone jack and it seems that unfortunately OnePlus has moved on from the headphone jack and we are not likely to ever get it back. We still miss it for the sheer convenience, but it is what it is.
In terms of design impressions, this matte glass finish on the back feels extremely nice and as an added bonus, it's not a fingerprint magnet and your phone still looks clean even if you use it without a case (you brave soul).
There is no waterproofing and no IP rating here, but real-life tests show that the phone will easily survive a short drop in water just fine, so we would not be too worried about that, just don't go swimming with your phone.
Performance
Snapdragon 855+ for that extra GPU kick
The OnePlus 7T is powered by the most powerful Android chip out there: the Snapdragon 855+.
What is the difference from the regular Snapdragon 855 you wonder? A slightly improved graphics performance, but nothing major. Yet still, it's amazing how OnePlus can offer its $600 with this latest chip while mainstream Android flagships launched at about the same time still stick with the older Snapdragon 855. Props to OnePlus for having that competitive edge.
In terms of speed, the 7T is blazingly fast through and through. It comes with 8GB of RAM which might not be as much as the very best phones out there, but it's definitely more than enough. You also get an extra you will not see on many other phones: UFS 3.0 type of storage. This is the latest storage standard meaning that your storage is much faster to read files big and small, and everything loads up quicker.
You can find benchmark scores below and see that the OnePlus 7T easily ranks on par with other much more expensive Android phones, beaten only by the latest iPhones.
Storage is also plentiful in the base model: you get 128 gigs of on board storage, and in some countries you can also get a 256 gig model. OnePlus phones do not support microSD cards for memory expansion, so the storage you buy is the storage you get.


Android 10 and New Gesture Navigation
The OnePlus 7T is the first phone that we see with Android 10 out of the box, which is a great thing and shows once again how OnePlus is pushing the boundaries by launching new phones with up-to-date software. Great job!
That being said, the changes coming with Android 10 are not gigantic, but you will notice one in particular: there is a new gesture navigation system here. Previously, OnePlus used its own gestures where you would swipe from the bottom of the screen to go back, go home and get the recents cards, and all of that felt a bit cluttered. Now, you swipe from either side of the phone to go back a step, while the swipes from the bottom bring you home, while a swipe with pause opens the recents cards. This is a way more logical and convenient way of doing gestures.
We, however, did find that using the swipe from the bottom gesture in particular was a bit of a challenge with a case on, as the protruding lip of the case gets a bit in the way of your finger, so we're glad we still have that familiar three-button Android navigation (we eventually found that to work better for us).
Camera
Better, still not quite great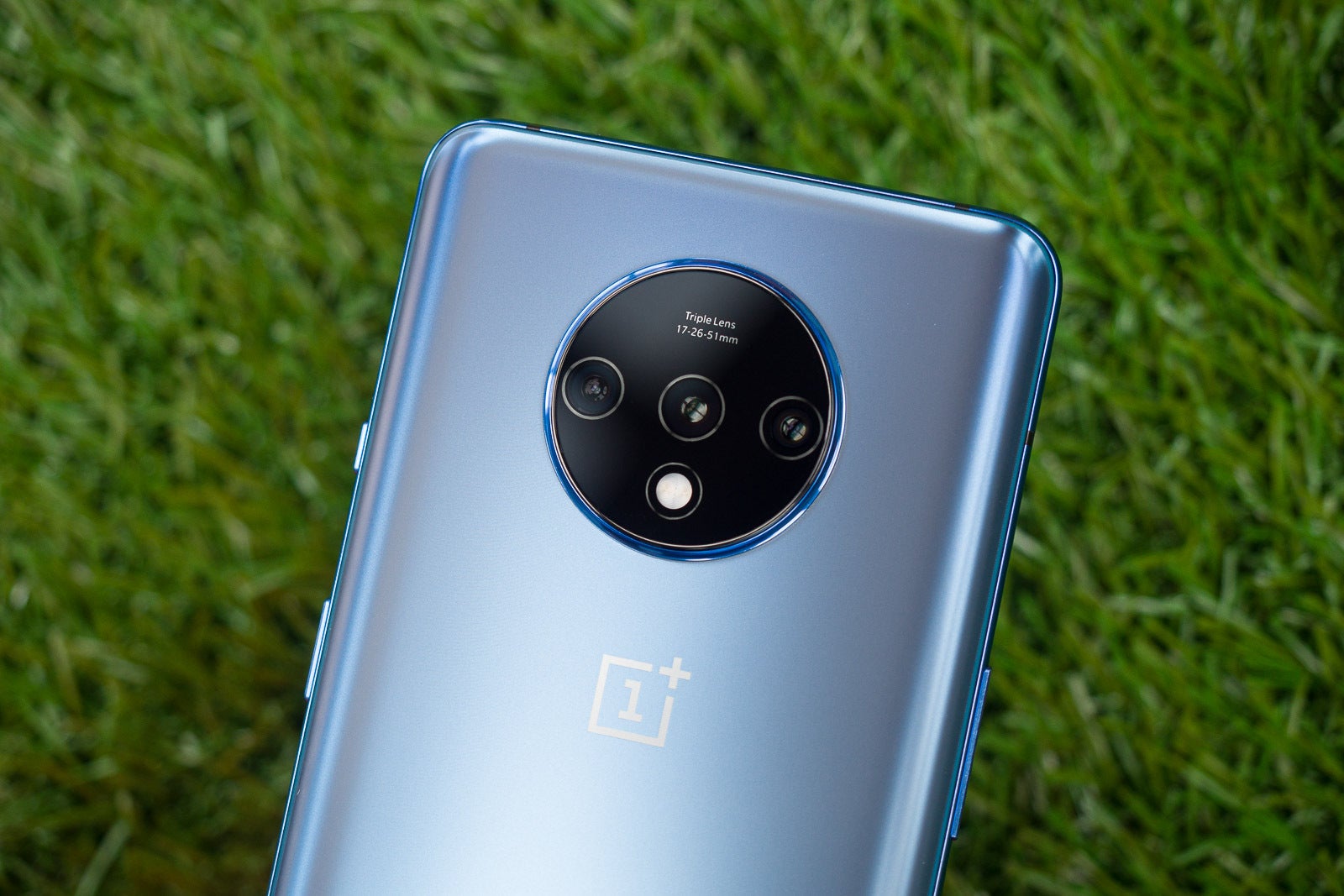 OnePlus might offer an incredible value and outstanding performance, but we've been looking for a top notch camera too, and in the past couple of years, OnePlus phones have just not been as great a camera as rivals.
Unfortunately, the OnePlus 7T is not that breakthrough OnePlus camera phone that you might be waiting for.
It has a very decent camera, but when you consider recent price cuts on flagship Samsung phones, it competes with the very best out there and it's not quite on the same footing.
You get three cameras positioned in a circular bump on the back of the phone that make the whole phone look a bit like an old school camera.
You have the following:
48-megapixel, f/1.6, 26mm main camera
12-megapixel, 2X telephoto zoom
16-megapixel, ultra-wide angle cam
The main issue with images from the main camera is that colors often turn out on the bleak side and especially when you photograph people, you get a very unnatural pinkish tone to images. This makes photos from a OnePlus phones easy to recognize to the trained eye and is one example of color science that could improve. Still, we do love the versatility of having three different cameras on board, that is very much appreciated.
For low-light photos, results are again decent, but one thing we are missing is a proper night mode. Instead of that, here you have a "Nightscape" mode that OnePlus says works best for cityscapes, but it will blur moving objects, aka people, so it definitely needs some polish.
There is a new macro mode here that comes in handy if you want to take photos of objects that are as close as 1 inch away from the lens. A dentist friend of mine would find that very useful when photographing their work and nature lovers would also enjoy capturing friends of insects and flowers, but it's a niche thing.
On the video side of things, you get proper 4K60 video with excellent video stabilization, but you still cannot use the ultra-wide angle camera for video which is a bit of a disappointment. What you should know is that the aggressive stabilization here also crops in the footage significantly, so it's definitely not quite as wide as you get for stills. The points about the slightly bleaker colors and problems with skin tones also carry over to video, but we should definitely say that this is a bit on the nitpicky side, especially for a $600 phone.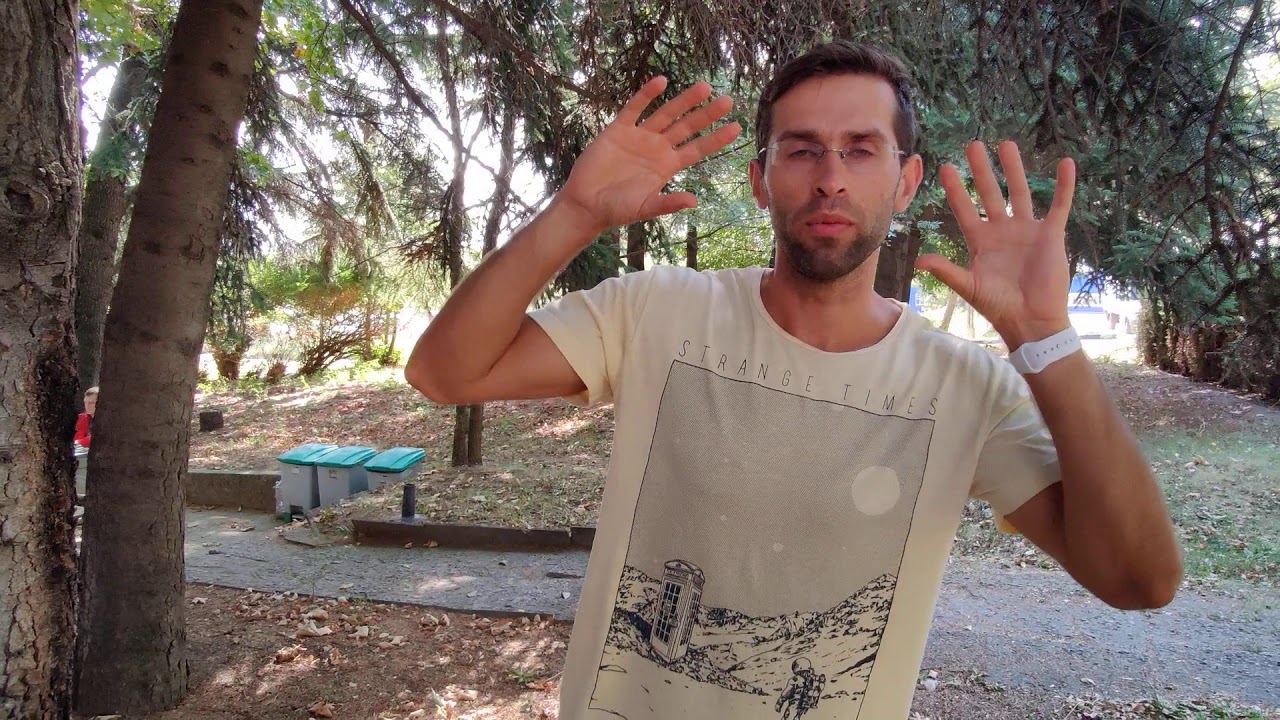 Battery Life
Solid battery life, super fast charging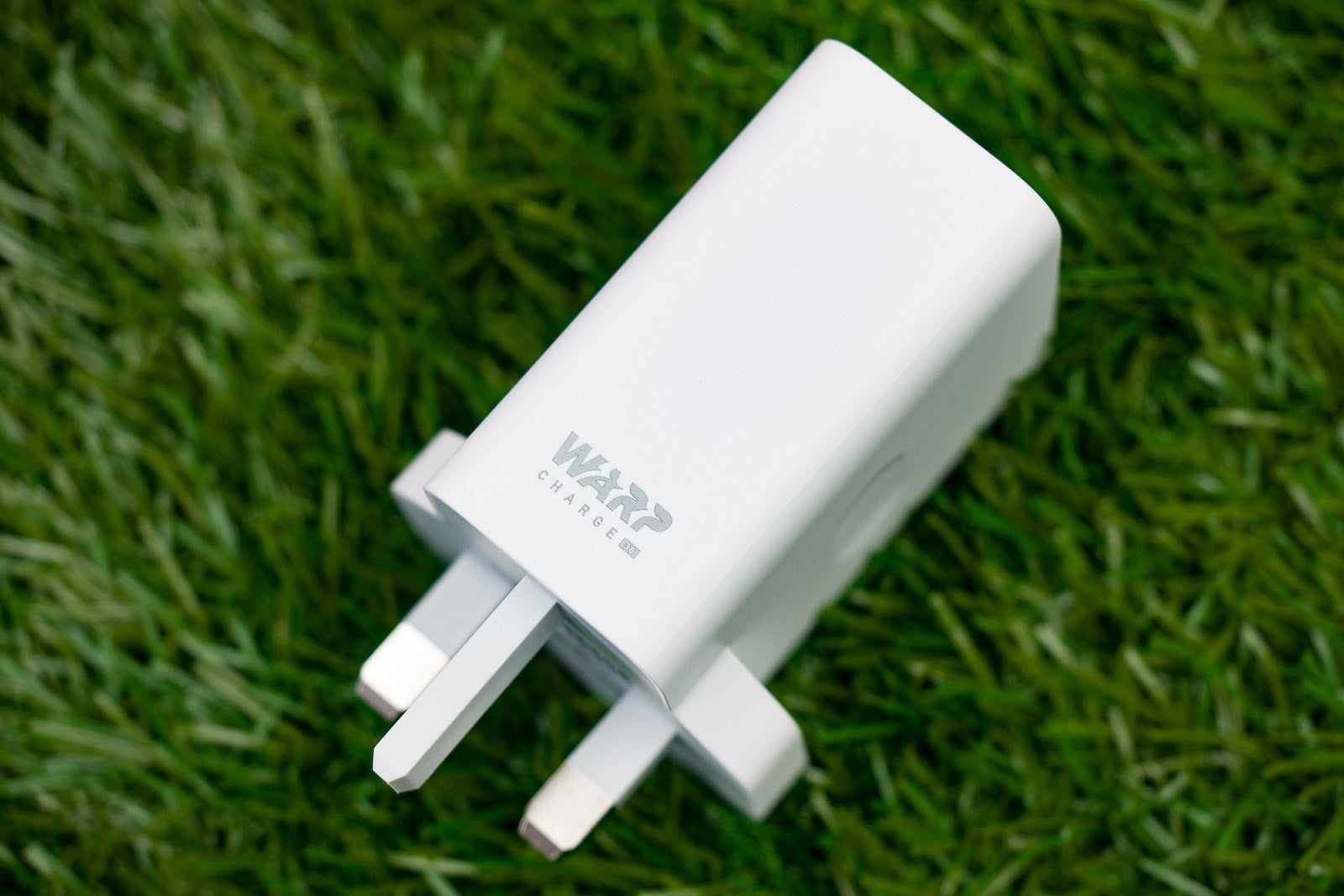 Battery life on the OnePlus 7T is excellent.
OnePlus phones traditionally have scored outstanding results in battery testing, and this one falls within those expectations. It's a one day phone, but by one day, we mean the longest of days with a ton of use.
We did run a number of battery tests on the 7T and found that it scores about as good as your average 2019 flagships. Here are the numbers:
| | Browsing | Video Playback |
| --- | --- | --- |
| OnePlus 7T | 9 hours 51 minutes | 8 hours 45 minutes |
| Samsung Galaxy Note 10+ | 11 hours 5 minutes | 7 hours 55 minutes |
| Apple iPhone 11 Pro Max | 13 hours 11 minutes | 8 hours 50 minutes |
| Apple iPhone 11 Pro | 8 hours 40 minutes | 6 hours 27 minutes |
| Apple iPhone 11 | 11 hours 40 minutes | 7 hours 13 minutes |
OnePlus is also a pioneer of fast charging, using a proprietary Warp Charge technology that charges the phone to 50% in just 20 minutes (it used to take 30 minutes, but it's faster now on the 7T). While on some other phones (cough, Samsung) you get fast charging only if you don't use the phone, OnePlus phones still fast at the same fast speeds even when you use the phone while charging.
The new Warp 30T fast charger comes included in the box too.
We should, however, mention that we noticed that OnePlus is doing a much more aggressive battery management, killing apps more often in the background and on a few occasions we noticed push notifications delayed now on the 7T. This is definitely not a behavior that we like on phones and we will be looking closer into this in the future.
Rivals
Many great phones now compete with OnePlus
So… a $600 phone with top notch performance, great-looking screen, excellent battery life and a very good camera. What's not to like?
Well, really not much.
But there are some rivals that you should consider, and first and foremost that is the
Samsung Galaxy S10 series
that are now often discounted to prices around $700 mark, just slightly more expensive than OnePlus phones. Those phones offer a bit more in terms of options, they have water protection, wireless charging, and most importantly, a better camera.
If you live in a market where Xiaomi phones are sold, the Xiaomi Mi 9T Pro is an amazing phone that offers a similar flagship-grade performance at an even lower cost. Xiaomi is known to push a bit of ads inside the system in some markets, though, which could be annoying, and it's also quite aggressive with killing apps to optimize battery life, which might affect the way you receive notifications.
And of course, the new $700
iPhone 11
might have a screen that is not quite as impressive, but has the OnePlus beat when it comes to performance, and you should consider the increasingly stronger app ecosystem and incredible camera.
Conclusion
Still, one of the best value-for-money offers
All in all, the OnePlus 7T is another great phone by OnePlus.
It's just incredibly fast and smooth in a way that many more expensive Android phones could learn a lesson. It also has a beautiful screen and excellent battery life, and the only area where we would say it falls short of top phone expectations are the camera.
If you are looking for the best deal in mobile, OnePlus still delivers and the 7T should be high on your list.
You can now read our:
Recommended Stories