Poll results: 39% will go for the Pocophone, 62% didn't settle for doing the math
12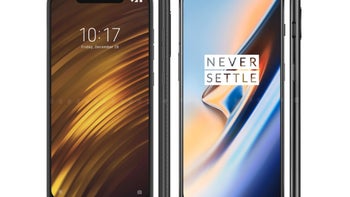 As the
OnePlus 6T
was getting unveiled on the 29th of October, Xiaomi's sub-brand Pocophone didn't waste any time to try and
take the limelight
. Outside the OnePlus event in India, Poco was giving out free calculators and picketing the tagline "Do the math". Taking a look at the company's Twitter account, we can see what all that is about — a bunch of messages, showing us that the Pocophone F1 has all the features of the OnePlus 6T, but for a fraction of the cost. So, that's the match that needs doing, it seems.
Well... There are a bunch of reasons to prefer one phone over the other for sure. We are not sure how this particular guerilla marketing campaign would affect Poco sales. But we thought
we'd ask you
— which phone would you buy? Here are our poll results, do the math.