Xiaomi Pocophone F1 Review
25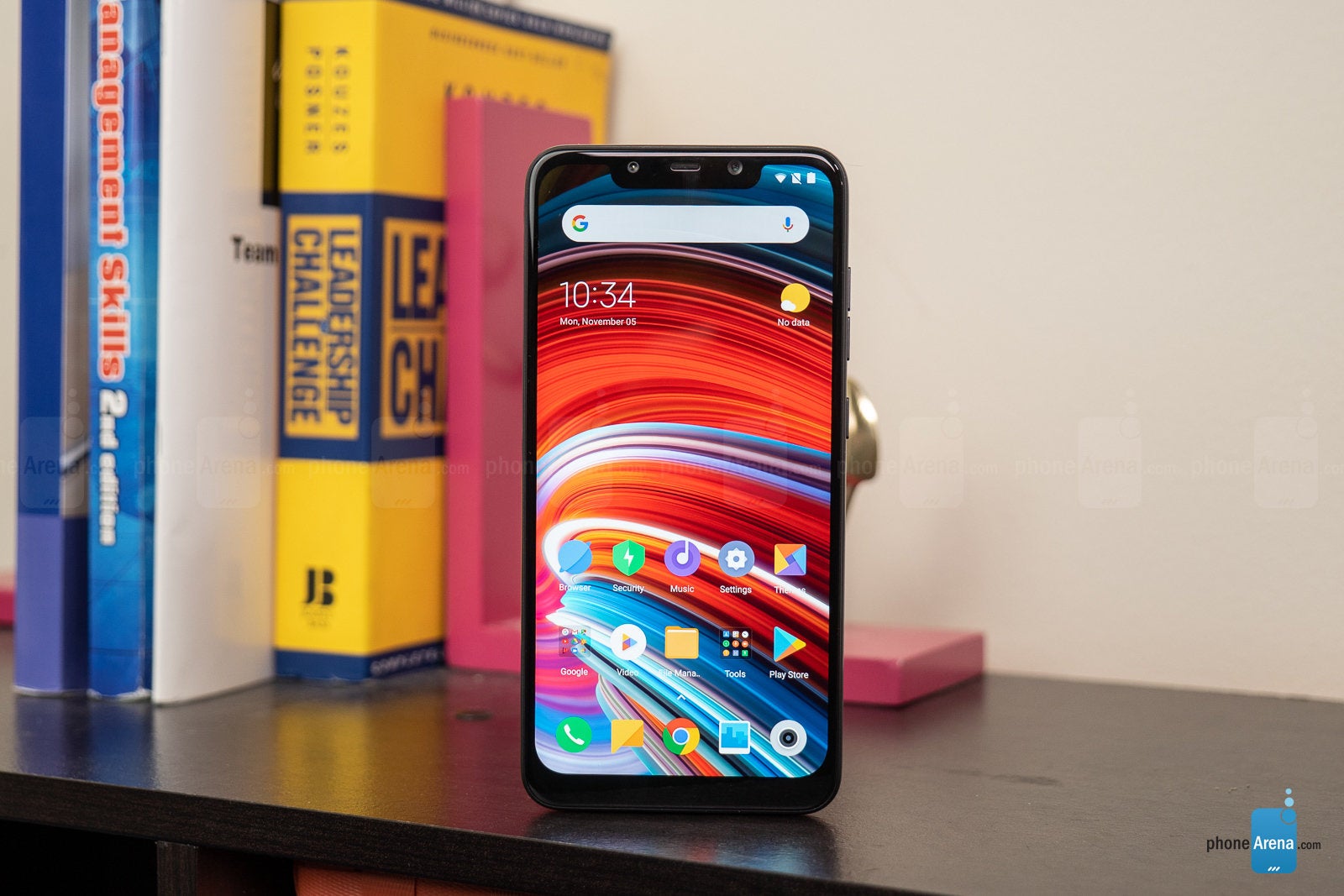 No one likes it when things become more expensive to purchase. In the smartphone world, increases in prices are all too familiar and it's a trend that's unlikely to stop – ever. And that's partly why Pocophone, a sub-brand of Chinese tech company Xiaomi, was able to make such an impression when it announced the
Pocophone F1
not too long ago. The phone stole the spotlight away from the mainstream competition with its flagship-grade hardware specs and irresistible starting cost of around $350 – besting even what OnePlus offers.
Before we proceed on, you should know that the Pocophone F1 is not available in the US – and importing one wouldn't be a good idea, mainly because it doesn't support many of the LTE bands used by US carriers. Then again, we were curious to see what US consumers are missing on, so we spent some time with an F1 to find out.
In the box:
Pocophone F1
USB Power Adapter
USB Type-C Cable
SIM Eject Tool
Clear Soft Case
Users & Safety Guides
Design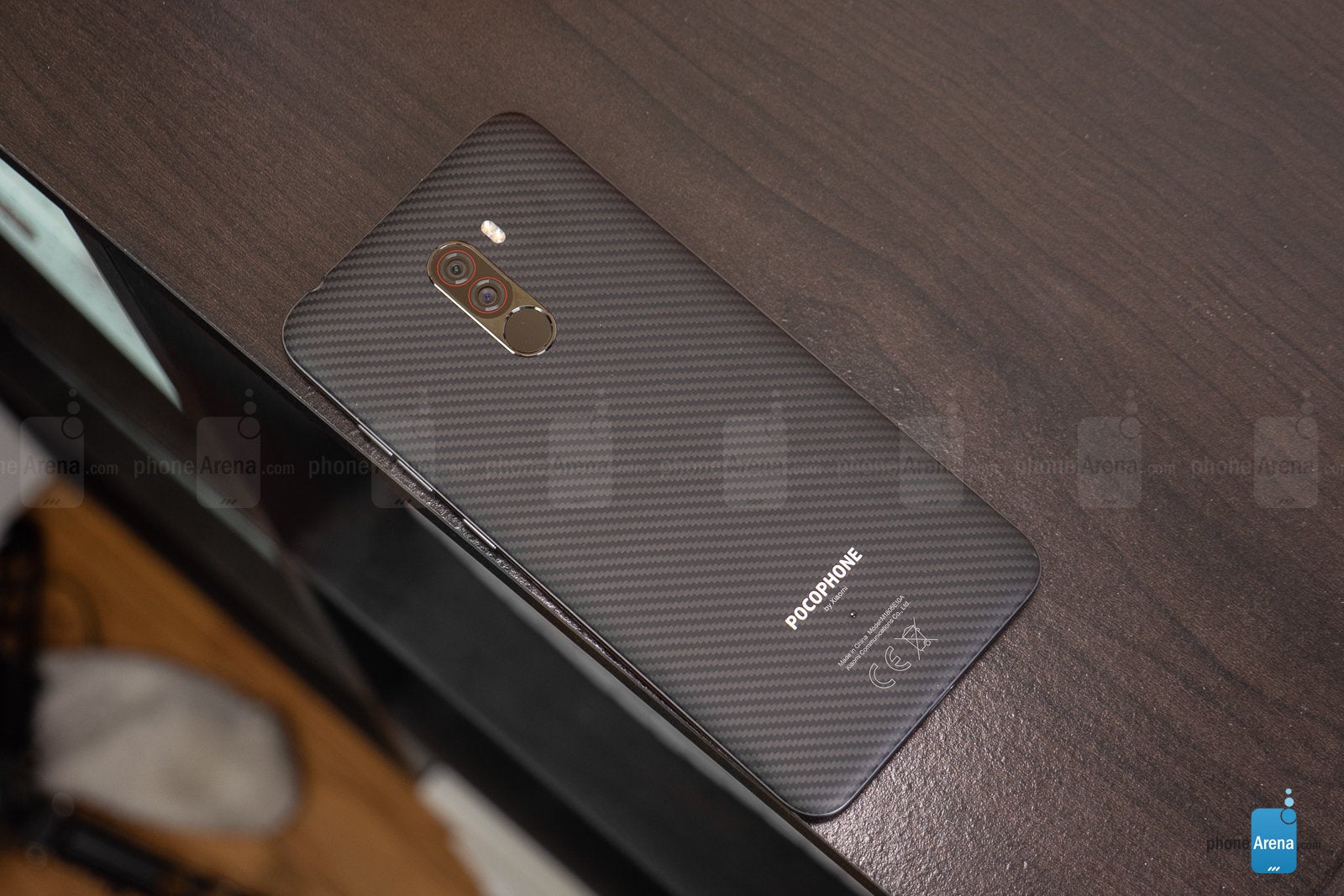 The design of the Pocophone F1 instantly draws comparisons to the OnePlus 6. From its overall dimensions to the notch with its display, its curved edges, and even the arrangement of its rear camera with the fingerprint sensor below it, the Pocophone F1 looks eerily similar to the OnePlus 6. Our review unit is actually the Armoured edition of the phone, which flaunts DuPont Kevlar fiber for a more sophisticated look. Despite its back being made of this unique material, the phone's overall design style is still a tame one – something that looks great for its price point, but it doesn't match the premium look and feel of flagship phones.
Worth noting too is that the Pocophone F1's design doesn't feature any sort of water-resistant characteristics. Then again, that shouldn't come as a shock given the phone's price. Regardless of that, we will certainly give it credit for offering a standard 3.5mm headphone jack. We also appreciate the clear soft case that it comes packaged with.
Display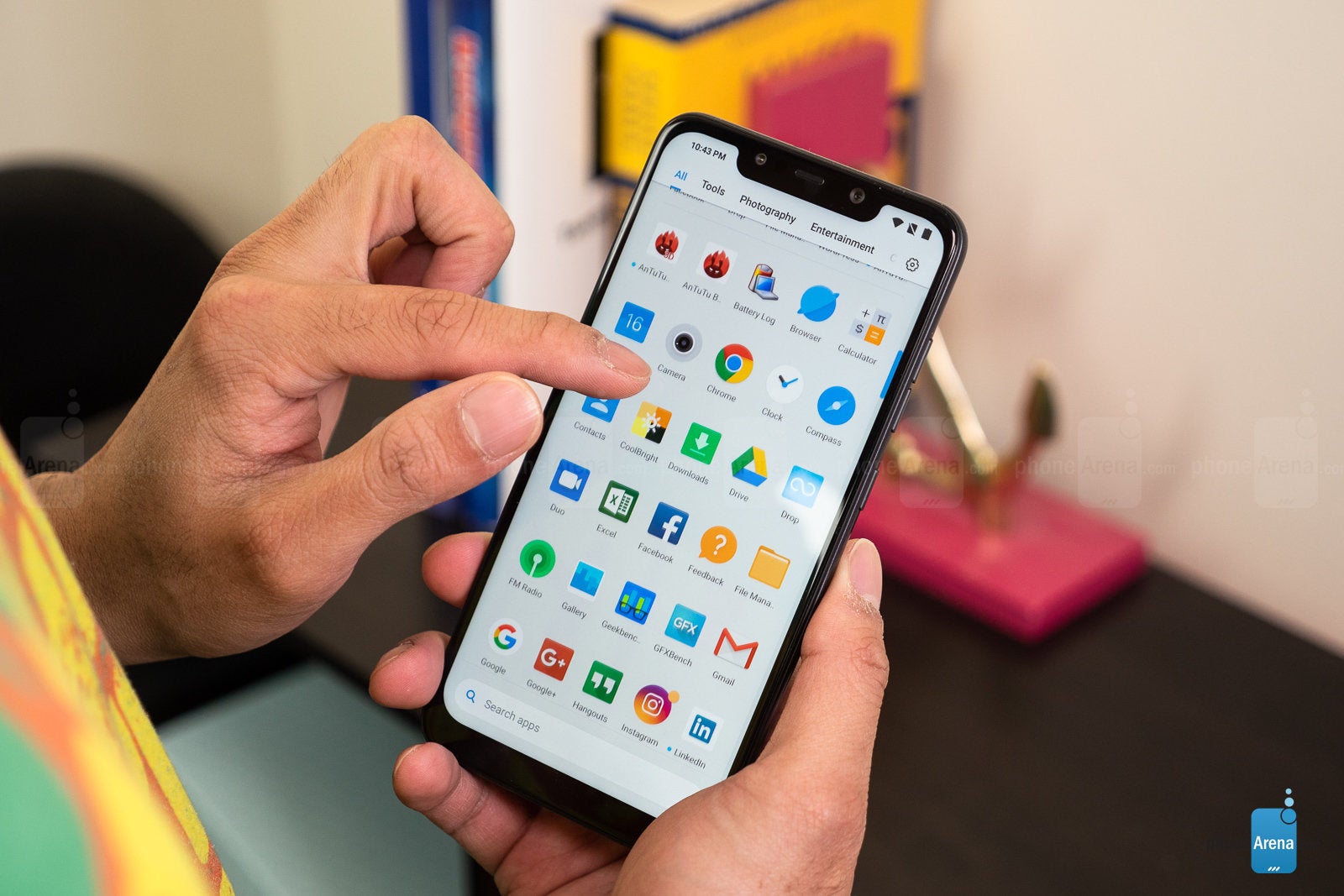 The Pocophone F1 features a 6.2-inch 1080 x 2246 edge-to-edge LCD display that's more than suitable to use for all sorts of things with its 403 ppi pixel density, but the display just seems like a drab – to the effect that it looks subdued in tone, lacking the iridescence to command attention. Outdoor visibility is okay for the most part when it's viewed straight on with its peak brightness output of 439 nits, but at wide angles, there is some visible distortion. And yes, the notch here is pretty wide, but it can at least be masked through the settings to hide it.
Display measurements and quality
Interface and functionality
Being a Xiaomi-made smartphone, the Pocophone F1 runs a tweaked version of the company's MIUI 9.6 interface on top of Android 8.1 Oreo. The experience covers the basics without being overly complicated by redundant features.
Favoring a minimalist styling, the US also has the option for a gesture-based interface, and functionally, it is very similar to what you'd find on an iPhone X. This alternative method of navigation frees up valuable screen space and feels all sorts of futuristic. Such a change it isn't for everyone, of course, which is why we see classic on-screen buttons enabled by default.
The software is accompanied by bloatware from Xiaomi's stable. Take for example the "Drop" app, a file transferring service, which can't be uninstalled. But at least these additional apps are not as pervasive as some of the bloatware that US carriers typically package in with their phones.
Processor and Performance
One of the most amazing things about the Pocophone F1 is that it leverages the Qualcomm Snapdragon 845, which is rather surprising given its cost. This is the very same chip powering much more expensive phones, including the Galaxy Note 9 and the LG V40. Combined with 8GB of RAM, it's no surprise that the Pocophone F1 screams ferociously with its snappy performance. There's definitely a sense of speediness here with its response, which rivals even newer Android phones like the Pixel 3/3 XL. Over on the graphics processing side, it's more than capable of delivering steady frame rates – thanks to its LiquidCool Technology that keeps the phone relatively cool while gaming.
The Armoured edition of the Pocophone F1 which we're reviewing is accompanied by 128GB of internal storage, which is significantly more ample than what's offered with other budget phones, but unlike OnePlus, Xiaomi does offer expansion via the microSD card slot in the Pocophone. The base version is paired with 6GB of RAM and 64GB of storage.
Camera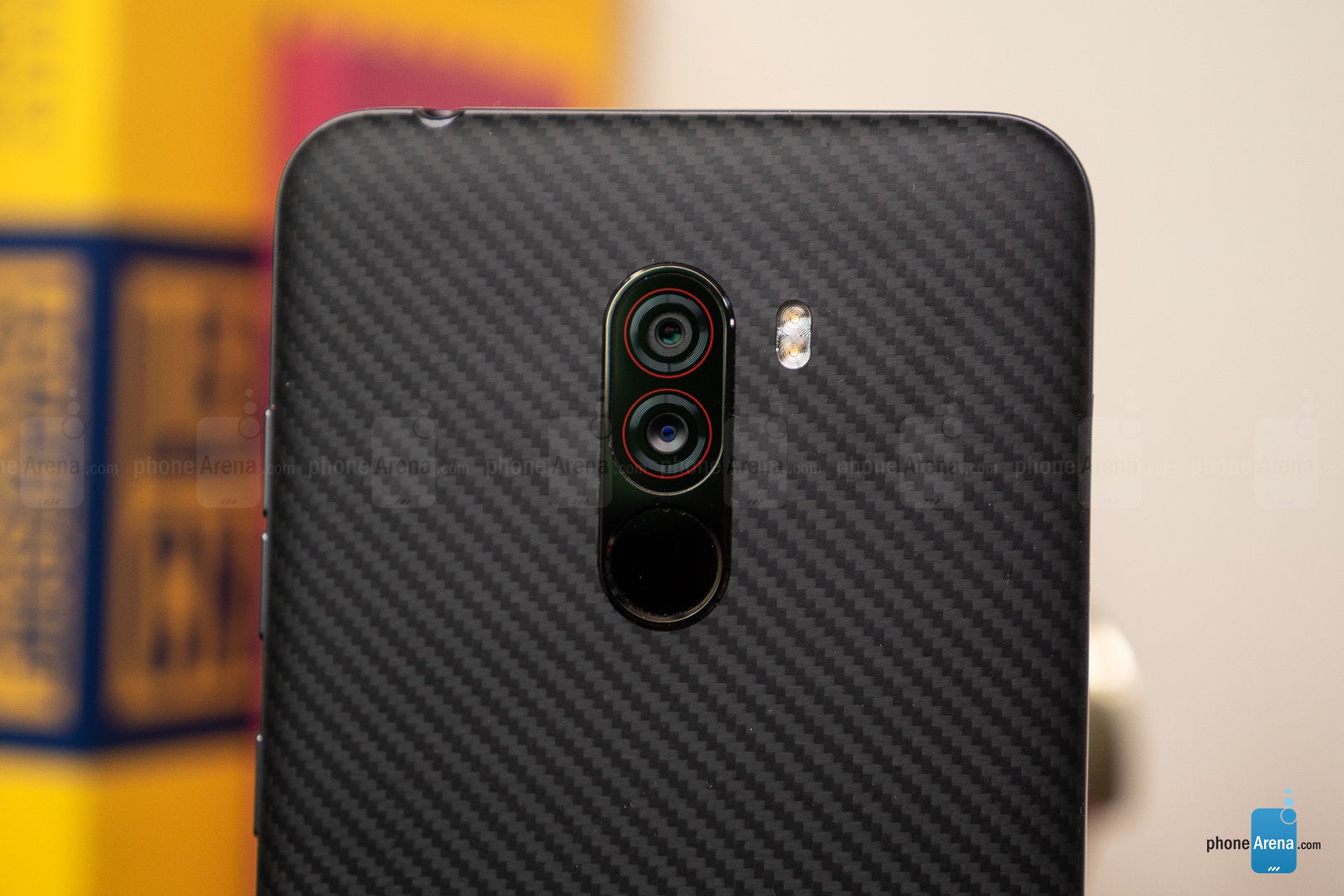 On the back of the phone, we're presented with an "AI" dual-camera configuration that breaks down to a 12MP f/1.9 and 5MP f/2.0 combo featuring dual-pixel autofocus, large 1.4μm pixels in the primary camera, portrait mode, EIS for shooting 1080p video, and an LED flash. Naturally, this dual-camera configuration allows for portrait effects that blur out the backgrounds to make the subject stand out. As for the front, it's packing a beefy 20MP camera with autofocus.
Similar to other "AI" implementations we've seen, the AI camera will intelligently detect the scene and try to deliver "optimal" results. The camera interface covers all the basics, covering modes such as panoramic, portrait, and even a manual mode. For most users, the camera interface suffices with its mixture of modes.
Image Quality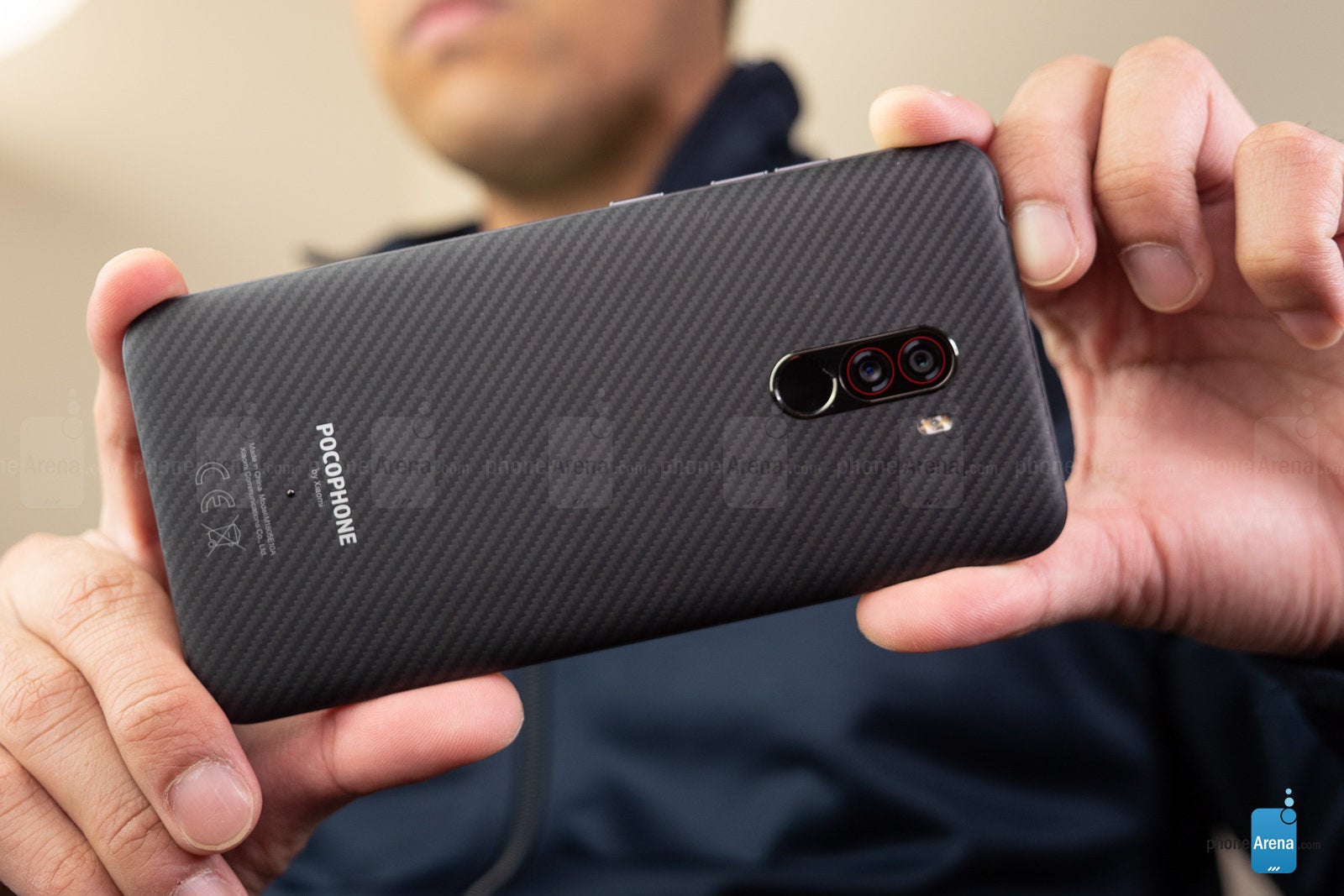 Typically, phones at this price point don't stand out for the performance of their cameras, but the Pocophone F1 is an exception – as long as it has enough light to work with. Photos shot in favorable lighting conditions are clear and detailed, with good dynamics range. But as you would expect, image quality drops noticeably in low light, with details suffering due to aggressive noise filtering. Overall, most of our low-light photos were usable, though not exceptional.
With the AI camera mode turned on, photos under good light get enhanced with a boost in color saturation – whereas with it off, images appear a little under exposed and flatter in tone. In our experience, we got the best results with AI camera mode on. In low light, however, having AI on or off doesn't make much of a difference.
Selfies absolutely get a boost thanks to that 20MP camera! Not only are selfies sharp, highly detailed, and exhibit punchy colors, but portrait mode with the front-facing camera does an amazing job of separating faces from the background.
Video Quality
Wow! Again, we weren't expecting results this good, but that's reality. With 4K 3840 x 2160 capture, videos are accompanied by sharp details, but colors tend to be a bit more saturated in tone. Lacking OIS, the camera stabilizes 1080p videos electronically, but 4K videos lack stabilization – even though the confusing camera settings menu may lead you to believe otherwise. Low-light videos are much noisier, as expected, but are usable.
Battery life
Impressively enough, Xiaomi is somehow able to pack in a high-capacity, 4000 mAh battery into the Pocophone F1, which is remarkable because its dimensions match very closely those of the OnePlus 6. And not surprisingly, the phone delivers outstanding battery life, achieving a time of 10 hours in our custom battery benchmark test. Real-world usage is also impressive, typically leaving us around the 40% mark by the end of the night. Equally satisfying is its speedy 115 minutes recharge time, which is pretty quick given the capacity we're dealing with here, but don't expect to find wireless charging.
Call Quality
Volume is no problem through the earpiece when it comes to handling phone conversations, just as long as you smoosh your ear directly over the earpiece, because if not, it can be tough to discern voices. Speaking of that, they tend to have a slightly shrill tone at the loudest setting. On the other end of the line, there's a little bit of distortion, but it's again acceptable enough for our callers to make us out. However, you'll want to refrain from using the speakerphone because of its heavy distortion and subdued output.
Conclusion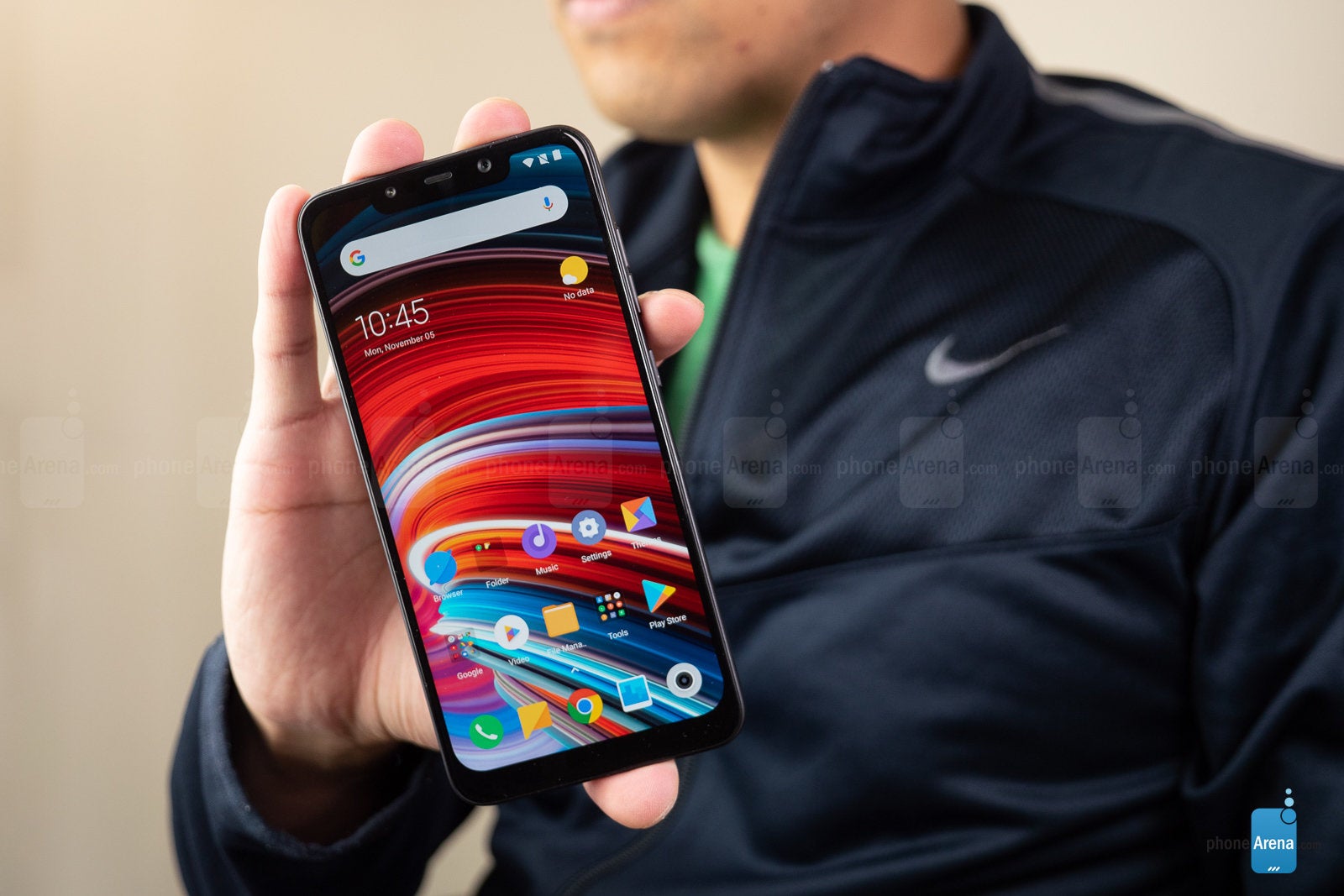 Xiaomi's Pocophone F1 is one of those sleeping giants hiding in the shadows, just waiting for that opportunity to strike down the competition. Seriously, there's a lot going for this phone that overseas can be had for the equivalent of about $350, which is bonkers for a phone featuring a Snapdragon 845. Adding to that is how it performs very well in a variety of areas. From its speedy processing performance to the better-than-expected snapshots its cameras capture and long-lasting battery life, the
Pocophone F1
is a remarkably well-rounded budget smartphone.
From a US buyer's perspective, however, things don't look as rosy. The Pocophone F1 is not officially sold in the US, and even if you import one and manage to get it working on your carrier, you won't be getting good – if any – LTE coverage. But in markets where it's officially sold, this is one value-rich smartphone. Needless to say, it's a valiant first effort and we're already eager to see what its successor will be able to deliver.