New Moto Z3 Play deal bundles the phone with a bunch of free stuff at $150 discount
0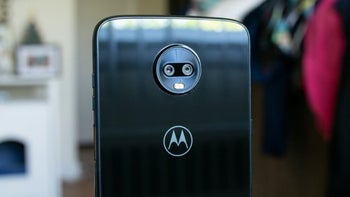 While the
Moto Z3 Play
is nowhere near as fast as the
"regular" Z3 variant
, with a Snapdragon 636 chipset under the hood and no
5G support
via a separately sold Moto Mod, a bunch of
killer recent deals
have made this 6-incher quite compelling for folks perfectly content to settle for 4G LTE speeds and middling processing power.
B&H Photo Video might be holding the greatest sale yet on the unlocked Z3 Play right now, with the 64GB handset marked down from a $500 list price to $350. Although that discount is far from unique or earth-shattering, the retailer also throws in a bunch of free stuff to sweeten the deal like never before. For starters, the modular phone comes with a Power Pack add-on in its retail box by default.
That's a $50 or so value, snapping onto the 3,000 mAh battery-packing
Moto Z3 Play
to add an extra 2,220 mAh of juice translating into up to 16 hours of endurance between charges on top of the handset's "all-day" potential. Up next, you get a complimentary JBL SoundBoost 2 Moto Mod from B&H for a super-premium, extra-loud audio experience. This comes with its own 1,000 mAh battery and built-in kickstand, normally fetching $79.99 by itself.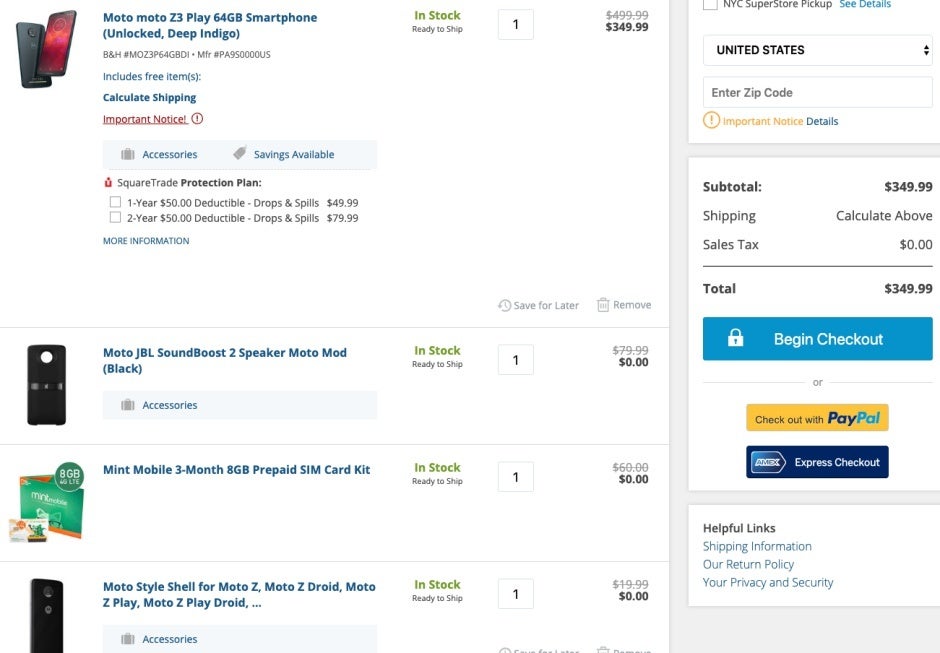 But wait, there's more. You can also choose from a Herringbone Nylon or Crimson Ballistic Nylon Style Shell aiming to seamlessly transform your phone by adding a touch of elegance to its back. These are typically available for $19.99 a pop, although we'd be remiss not to point out Motorola is actually charging a heavily discounted price of $2.99 for this particular accessory at the time of this writing.
Finally, B&H Photo Video is including a Mint Mobile 3-month 8GB prepaid SIM card kit with
Moto Z3
Play orders, but obviously, that's a freebie only a small number of buyers will end up using. Even setting this $60-worth gift aside, you're looking at three other gratis items that would normally cost a combined 150 bucks or so. On top of it all, the $350
Z3 Play
is certainly no pushover, featuring a sharp Super AMOLED display with relatively thin bezels, 4GB RAM, dual 12 + 5MP rear-facing cameras, and a side-mounted fingerprint scanner.