The Moto Z3 Play comes bundled with not one, but two great Moto Mods right now
1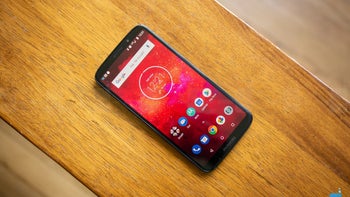 At $200 unlocked, the
Moto Z2 Play
feels like a no-brainer purchase with its Moto Mod support, respectable specifications, and premium build quality, but if you want something newer, prettier, and faster that you can upgrade on the fly using snap-on accessories, the Moto Z3 Play is also a decent bargain right now.
Thanks to its substantially thinner screen bezels, the
summer 2018-released 6-incher
is roughly the same size as its 5.5-inch predecessor, while sporting a 2:1 Super AMOLED display. Typically sold for $499.99, the Z3 Play received
a number of discounts
(with
different conditions
and
strings attached
) lately, actually returning to its list price today. But in addition to the phone itself, you can get a sweet freebie included in your 500 bucks from Motorola, Best Buy, and B&H Photo Video.
Perhaps the most appealing gift you can choose is a Polaroid Insta-Share Printer mod, which is only available on Motorola's own website. Alternatively, you can go for a complimentary Hasselblad True Zoom Camera or Moto Insta-Share Projector at any of the three retailers. The Moto Smart Speaker with Amazon Alexa add-on is available as part of this bundle from Best Buy and B&H, while the Moto 360 Camera can be combined with an unlocked Moto Z3 Play at no extra charge if you do your shopping at Motorola or Best Buy.
That's a lot of choice in terms of both where and how to purchase this modern modular handset, but if you want to maximize your savings, the Hasselblad True Zoom, Insta-Share Projector, or Insta-Share Printer are the way to go, each costing around $200 by themselves. These can be easily attached to your Z3 Play and enable, well, "true" zooming, instant projecting, and instant printing capabilities respectively.
On its own, the phone is no featherweight either, packing a respectable Snapdragon 636 processor, 4GB RAM, 64GB internal storage space, and a 3,000 mAh battery. Sold unlocked with full support for all major US carriers, Verizon and Sprint included, the Moto Z3 Play also comes bundled with a 2,220 mAh Power Pack Moto Mod as standard. That's a lot of versatility for 500 bucks, don't you think?