Microsoft's Black Friday deals will include big Surface Pro 7, Galaxy Note 10, and S10 discounts
1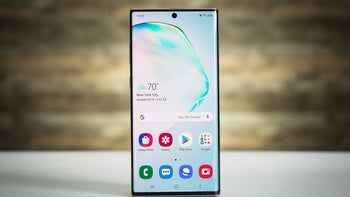 Unlike some
of its
biggest Windows PC-making partners
, Microsoft is not ready to reveal its own full slate of Black Friday 2019 deals just yet, but in order to build a little early buzz and capture the attention of bargain hunters starting to put their holiday shopping lists together, the Redmond-based tech giant is giving us an official "sneak peek" at the price carnage to come.
It's pretty crazy to think the company has
more
good stuff in the pipeline, as these two dozen promotions are already quite nice, covering everything from Microsoft's best new computing machines to a number of popular third-party laptops and monitors, various audio accessories, and yes, even some of the world's top-selling smartphones.
Both Samsung's Galaxy S10 and Galaxy Note 10 families will be on sale at $200 off their list prices starting November 21, and better yet, the ultra-high-end handsets will include true wireless
Galaxy Buds
at no extra cost. That means you'll be able to pay as little as 550 bucks for an unlocked
Galaxy S10e
bundled with some of the best alternatives to
Apple's market-leading AirPods
, while a
Galaxy Note 10
sold alongside the same cool earbuds will only set you back $750.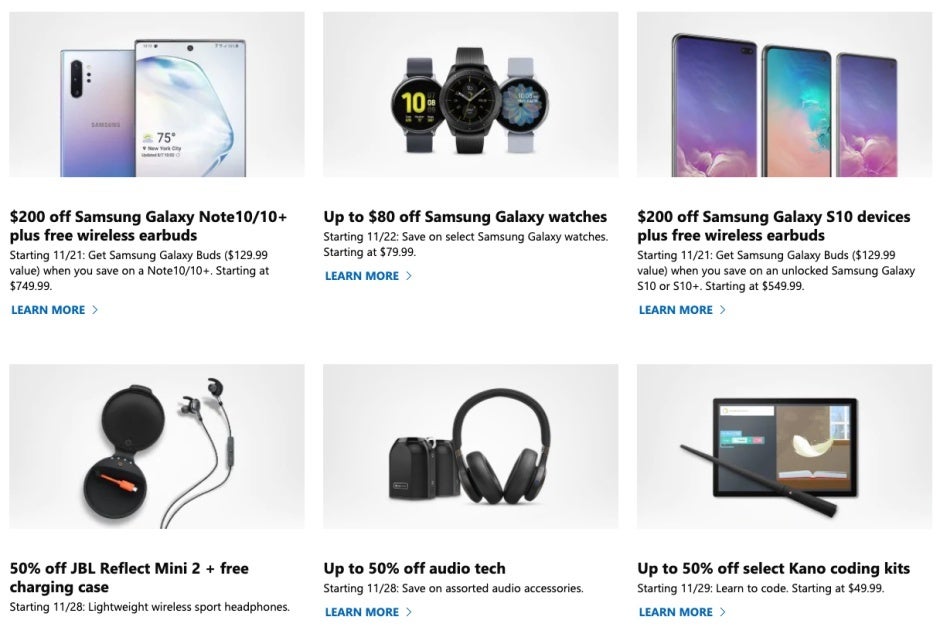 Those are actually not the only early Black Friday deals prepared by Microsoft in collaboration with Samsung, as select Galaxy smartwatches will get discounts of up to $80 on November 22, while the Galaxy Buds are due for a small $10 price cut themselves starting two days later.
Perhaps more interestingly, Microsoft has a little something, something in store for tablet fans digging the company's
latest Surface Pro refresh
as well. Namely, special Surface Pro 7 bundles including Type Cover keyboards for $799 and up. The recently released Surface Pro 7 normally starts at $749 all by itself, so as you can imagine, you're looking at pretty hefty savings here too. Specifically, up to $230 off regular prices, available from November 22.
Finally, if you don't have a problem waiting until November 28, you'll be able to snap up the already affordable Surface Go tablet for as little as $299 and thus save up to a cool 150 bucks. Not too shabby for what's only a small piece of Microsoft's larger Black Friday 2019 puzzle, eh?