Google Pay grows even stronger by absorbing India-first digital wallet Tez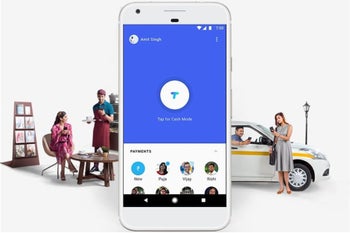 India continues to rank high on Google's list of priorities when it comes to specific markets and focus areas for both hardware and software releases. The
Android Go
low-cost smartphone program is tailor-made for countries like India, with the
Google Station
initiative designed to provide high-quality internet access to rural areas that "have never been connected before", and a
region-exclusive digital wallet platform
initially rolled out almost a year ago.

But after receiving a number of key updates and feature add-ons, Tez is now ready to take the "best of India to the rest of the world." Fret not, though, as this doesn't mean the pre-Google Pay confusion will be back.
Instead, the first step in the global expansion plans for Tez is a further consolidation of the search giant's once numerous mobile payment efforts. After
Android Pay and Google Wallet's unification
back in February, Tez will be lumped into the Google Pay service as well.

But this is more than just a simple rebranding exercise. Google believes "many of the innovations and features pioneered with Tez will work in other countries", which means convenient functionality like instant loans are coming to Google Pay users in a bunch of places apart from India.

Unfortunately, we don't know exactly when and where, but you should definitely expect a little movement on the global expansion front "in the coming weeks", as well as an expansion of services for merchants.
In case you're wondering, Tez proved wildly successful locally, processing over 750 million transactions collectively worth more than $30 billion. Over 22 million people and businesses used the India-first payments app in less than 12 months, a user base that could turn out to be essential in Google Pay's worldwide fight against
Apple Pay
and
Samsung Pay
.