The HTC U12 Life will not be manufactured by HTC, reliable tipster says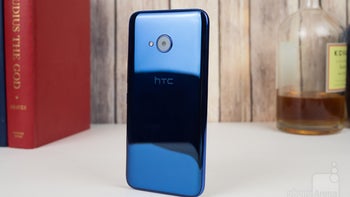 Pictured above, the HTC U11 Life was a budget-friendly phone released in late 2017
There are still a number of
possible paths to salvation
for
HTC's flagging smartphone business
(or at the very least, the once-revered HTC brand), and the financially struggling company might be readying its first step towards the most obvious solution.
According to an extremely reliable insider over on Twitter, the upcoming "Imagine Life" device, widely expected to be branded
HTC U12 Life
, will have its actual production outsourced.
The name of the ODM (original design manufacturer) in charge of this operation remains unknown, and although we could be looking at a one-off cost-cutting measure here, we can't help but recall the initial stages of BlackBerry and TCL's partnership.
Before the latter became a leading licensee of the former's brand, basically taking on all manufacturing, distributing, marketing, and designing duties, BlackBerry co-developed the
DTEK50
and
DTEK60
with TCL as a silent partner.
Again, it's unclear if this is what's happening here, but we'd be very naive to think there's no connection between HTC's purported decision to join forces with an ODM partner on the U12 Life and the
Taiwanese company's massive recent layoffs
.
In other, perhaps even more distressing news, it seems the HTC U12 Life will be "shipped with Android 8.1 on board." That may not sound so terrible for a (presumably) affordable mid-range handset, especially if we're looking at a commercial release over the next few weeks, but keep in mind the
U11 Life
saw daylight last year running Android 8.0 Oreo right out the box.
We can safely assume the new phone will not take part in Google's Android One program, which is too bad, because
the specs rumored so far
were fairly solid, including a trendy 2:1 6-inch screen with no notch, dual 16 + 5MP rear-facing cameras, a 13MP selfie shooter, and hefty 3,600 mAh battery.