HTC U11 life Review
16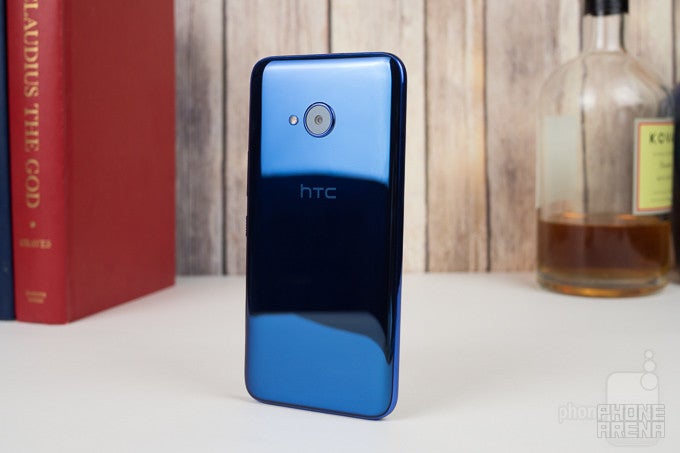 Smartphones run the gamut in terms of features and prices, and while we all might love to be carrying the hottest, best-performing, most stylish handset around, models like that have a tendency to also be among the most expensive. Luckily for shoppers who'd rather not spend the better portion of a month's rent on a new phone, there are also tons of more affordable options worth checking out.
While some of those more budget-concious phones are built from the ground up as such, others emerge as scaled-down versions of full-price flagships, aiming to deliver a user experience that's still somewhere in the ballpark of what we'd get from their more expensive brethren, while dialing back on some of the less necessary expenditures.
That kind of flagship-lite phone is just what we're looking at today, as HTC introduces the
U11 life
, a device that aims to deliver some of the same features and design elements as this year's earlier
U11
, while doing so for half the price.
What kind of trade-offs are we in store for? Does the U11 life succeed in its mission, or are you better off paying more for the U11 proper? Let's take a look.
In the box:
U11 life
USonic earbuds w/ alternate tips
SIM tool
USB Type-C to Standard A cable
Fast charger
Safety guide
Warranty booklet
SIM tray guide
Design
What looks like a flagship doesn't necessarily feel like a flagship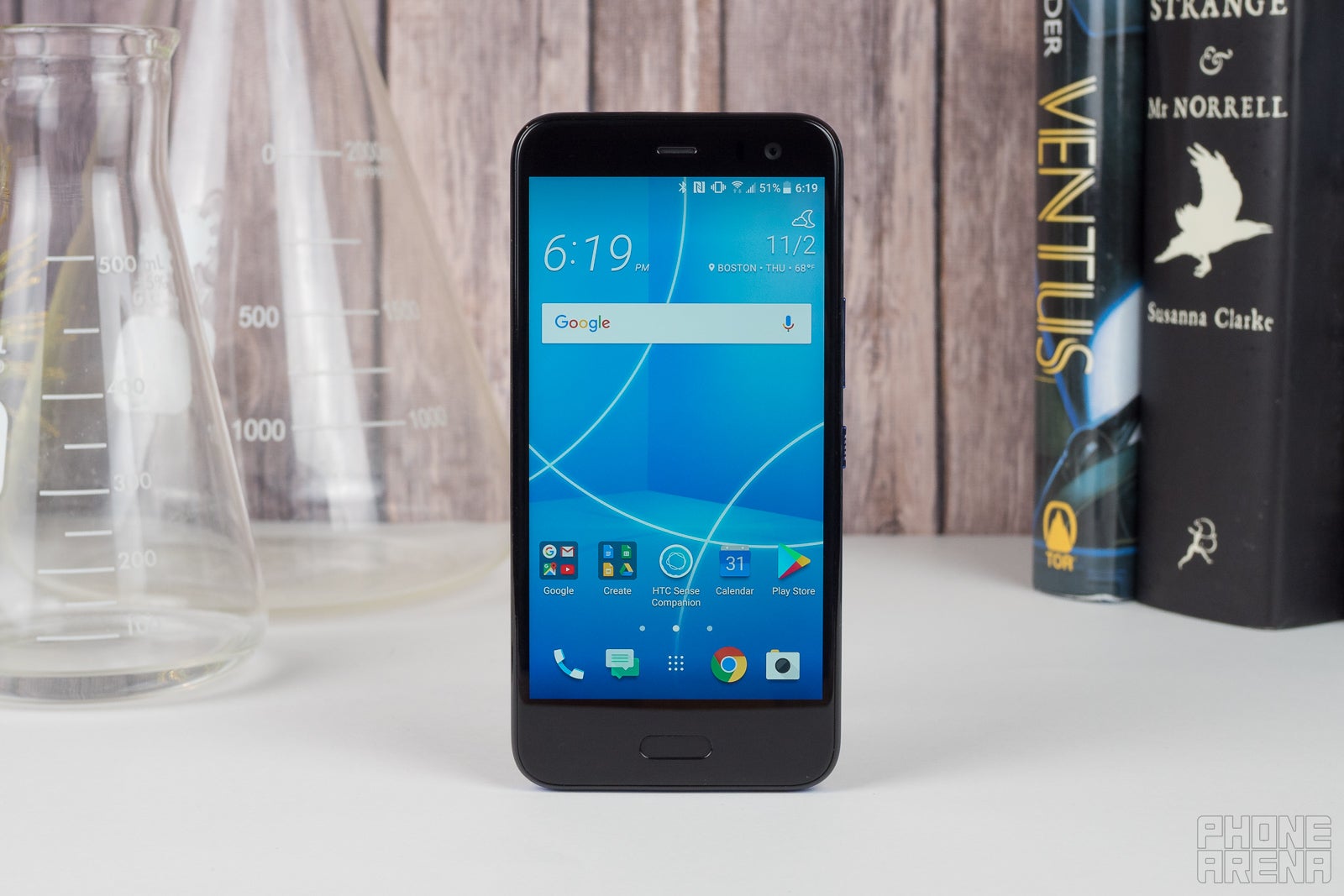 HTC's goals for the U11 life are pretty straightforward: take the U11, shrink it down a little bit, and make the phone more affordable in the process. So while the U11 life has the same basic look as its flagship namesake, instead of metal edges and a glass back, we've got a phone that instead incorporates a lot of plastic.
The manufacturer has clearly tried its best to recapture the color-changing effect of the U11's back panel, but it's not quite the same here – there are aberrations where reflections separate into different colors, and the effect is just not as impressive as we saw with the U11. That said, you have to be paying a bit of attention to spot the differences, and at a casual glance HTC's efforts are pretty successful here.
We are curious how well the new acrylic back will stand up to scratches over time, but so far we haven't run into many problems. Like the flagship, this model is also IP67-rated against dust and water ingress.
Phone layout is very similar to the U11, with maybe the most pronounced difference being the absence of antenna lines around the handset's edge, thanks to the new plastic exterior. Buttons and the SIM tray are in the same places, as is the front-mounted fingerprint scanner. Around back, the camera may be larger this time around, and downgrades from a dual to single-LED flash, but placement is largely consistent. Down below, the speaker slot and USB port swap places.
That's not great, and if there's one really annoying thing about the U11 life's design, it's that the bottom-edge USB Type-C port is mounted off-center, over to the phone's right. Type-C has been a great advancement for smartphones, freeing us from the hassle of making sure our micro-USB cables were facing the right way. But we're so accustomed to centered USB ports, that this move undoes a lot of that convenience, forcing you to once again pay more attention than you should need to when charging your phone.
Display
A solid display that doesn't hits all the right notes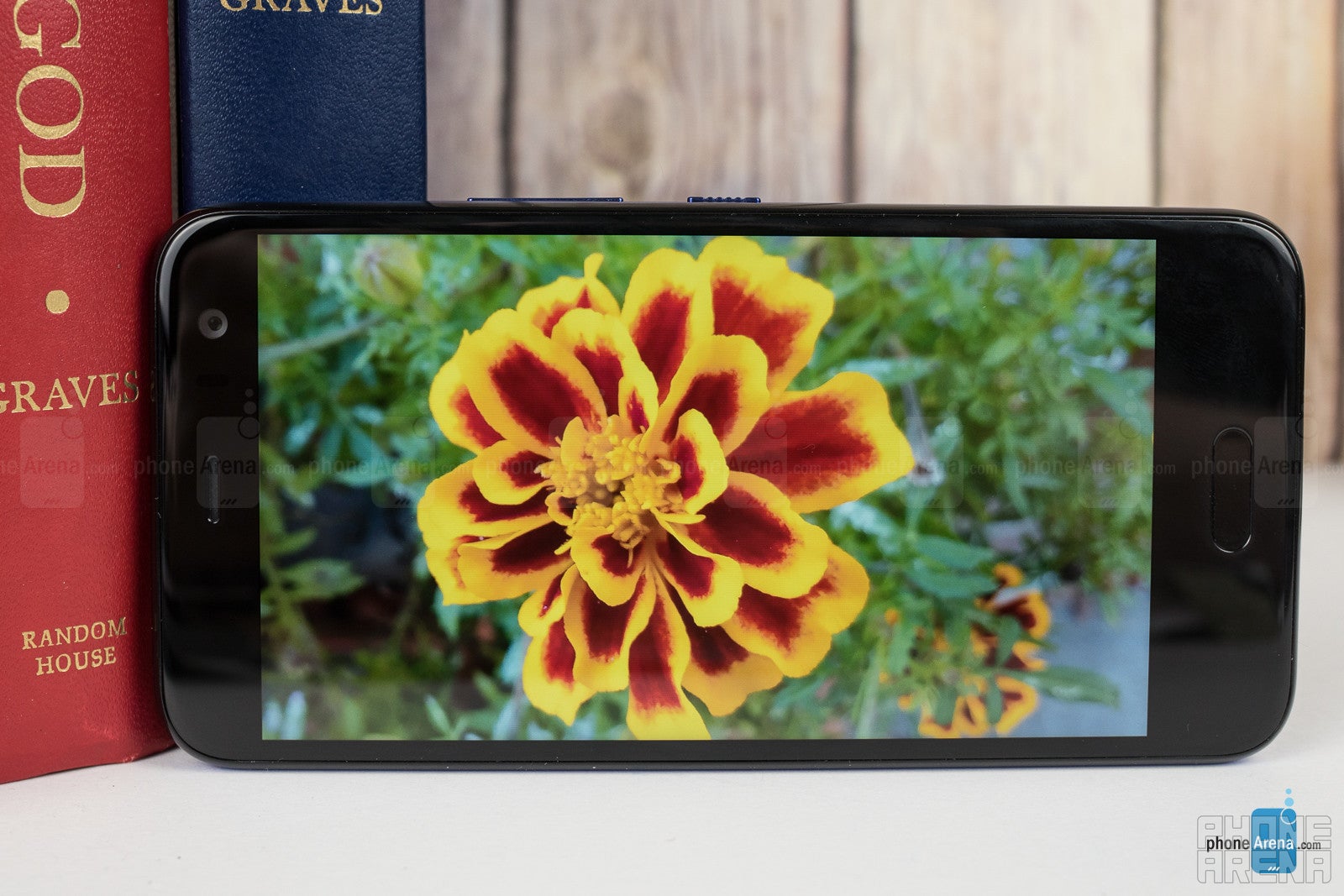 While the U11 went with a 5.5-inch Quad HD display, the U11 life offers a more conservative 5.2-inch 1080 x 1920 screen. The good news is that brightness is solid, despite the fact that peak brightness isn't as high as on the U11. Color accuracy is also decent but not perfect, resulting in a panel that feels right at home on a mid-range handset like this.
Display measurements and quality
Recommended Stories