Google Home and Home Max get limited-time discounts on top of permanent price cuts
1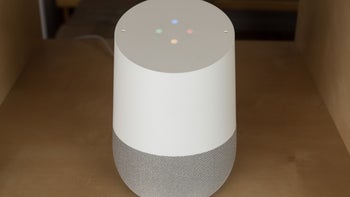 Google made some interesting (and confusing) changes to its smart speaker lineup recently, unveiling the extra-large
Nest Hub Max
and rebranding the
Google Home Hub
to Nest Hub. The latter move also came with a permanent price cut from $149 to $129, and perhaps best of all, the Google Home and Home Max got perpetual discounts of their own while retaining their original names.
Of course, that doesn't mean the search giant is done marking down its popular Google Assistant-controlled stuff for limited periods of time, charging as little as $79 for a "standard"
Google Home
right now, while the premium Google Home Max costs $269. Last but not least, the diminutive
Google Home Mini
is currently available from its manufacturer's official US e-store at a reduced price of $29.
At first glance, those may not seem like earth-shattering deals, discounting the Google Home Max by $30 and the Google Home and Home Mini by 20 bucks each. But as far as the Home Max is concerned, for instance, we're talking a $30 price cut applied
on top
of the recent permanent $100 markdown. That's right, this bad boy used to fetch a whopping 400 bucks not long ago, rarely getting notable discounts from Google or authorized third-party retailers.
The Google Home is also dropping from $99 to $79 after already being reduced from $129, while the Home Mini is simply crazy affordable at 29 bucks, even though the smallest member of the very successful family hasn't received any permanent discounts yet.
The three killer deals are scheduled to run through June 19, joining a number of bundles including the Google Home Mini and various other connected home products at special prices that have different expiration dates attached. For instance, you only have a few more hours to score a Google Nest Learning Thermostat at $50 off
and
a free Home Mini, but also several weeks to get a Chromecast/Google Home Mini combo with $20 savings.