Google's Nest Hub Max has a large screen, full stereo sound, and a 'smart' camera
1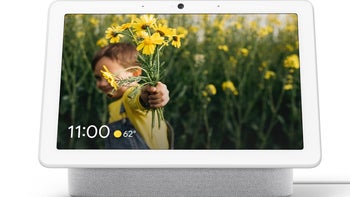 Even though Google acquired Nest Labs, a 2010-founded manufacturer of smart home products, way back in 2014, the search giant's first smart speaker saw daylight in 2016 under its own name. The "regular"
Google Home
was followed the next year by a diminutive
Google Home Mini
and gargantuan Google Home Max, then a surprisingly affordable
Google Home Hub
with a screen last fall.
But now the
Nest Hub Max is here
to give
Amazon's second-generation Echo Show
a run for its money and, frankly, we're a little confused. As Google explains it, the company's entire Home product lineup is moving "under the Nest brand" as a "natural next step" in Google and Nest's joint efforts to "create a more helpful home." That definitely makes sense, although we're still left scratching our heads as to why we didn't get a Nest Max and Nest Hub in the first place.
Adding to the confusion, it seems the Google Home Hub will be sold under the Nest Hub name going forward, while the Google Home and Google Home Max are actually retaining their original identities.
Nest Hub Max - features and capabilities
Branding complications aside, the Nest Hub Max looks pretty impressive on paper, essentially aiming to bring the best of the Google Home Hub and Google Home Max worlds together at a fairly reasonable price. We're talking both a display
and
a premium audio experience. Not just any display either, as Google unsurprisingly matches the 10-inch diagonal and HD resolution of the $230 "all-new" Echo Show.
That's up from a 7-inch touchscreen on the
Google Home
Nest Hub, with full stereo sound and a powerful rear-facing woofer also in tow for those times when you need the versatile Nest Hub Max to work like a straightforward speaker, blasting your favourite music from Spotify, Pandora, or YouTube with hands-free controls.
Naturally, Google Assistant can do a lot more than that, managing your connected home, teaching you how to cook, and yes, making Google Duo video calls. That's right, unlike the Nest Hub, the Nest Hub Max has a camera. A smart Nest Cam, to be specific, with a wide-angle lens capable of automatically adjusting to keep you centered in the frame. But that's not the only thing that makes it smart, as the camera can stay on when you're away from home, allowing you to remotely keep an eye on things directly from your phone.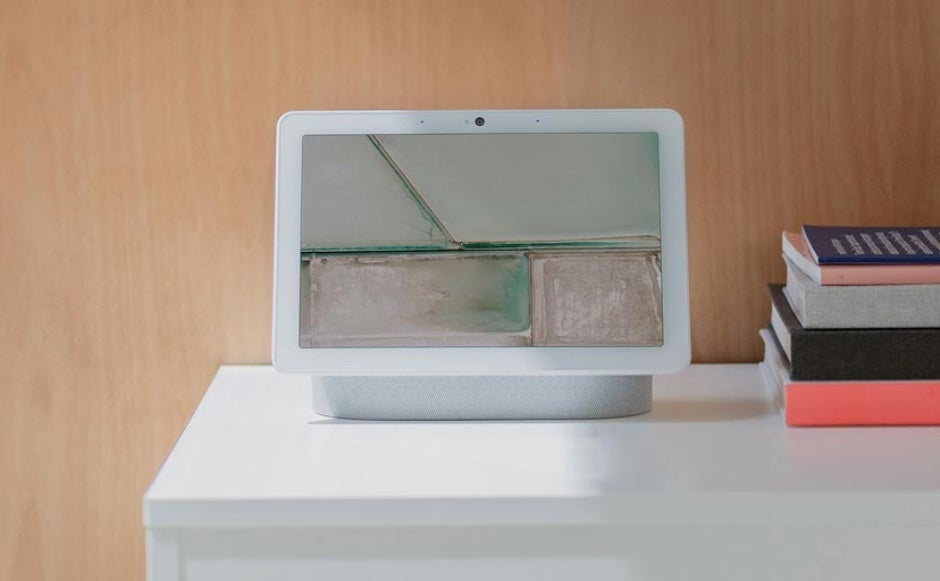 The Nest Hub Max looks pretty much like an overgrown Google Home Hub
Google Assistant comes with both Voice Match technology and a newly introduced feature called Face Match on the Nest Hub Max, the latter of which, well, matches your face with your information to keep multiple user profiles separate and private. Speaking of privacy, Google vows to never record or stream any footage without your knowledge, as a green light on the front of the new device (which, by the way, looks just like an oversized Home Hub) will permanently indicate when the camera is streaming.
Nest Hub Max - price and availability
As if the similarities between this freshly unveiled "smart display" and Amazon's 2018 Echo Show variant weren't striking enough, the Nest Hub Max is also officially priced at $229 in the US. Of course, the Alexa-powered Echo Show (2nd Gen) is currently
available at a cool $50 discount
, but knowing Google, killer deals may well come shortly after the commercial launch of the Nest Hub Max, which is sadly scheduled for a vague and possibly distant "later this summer."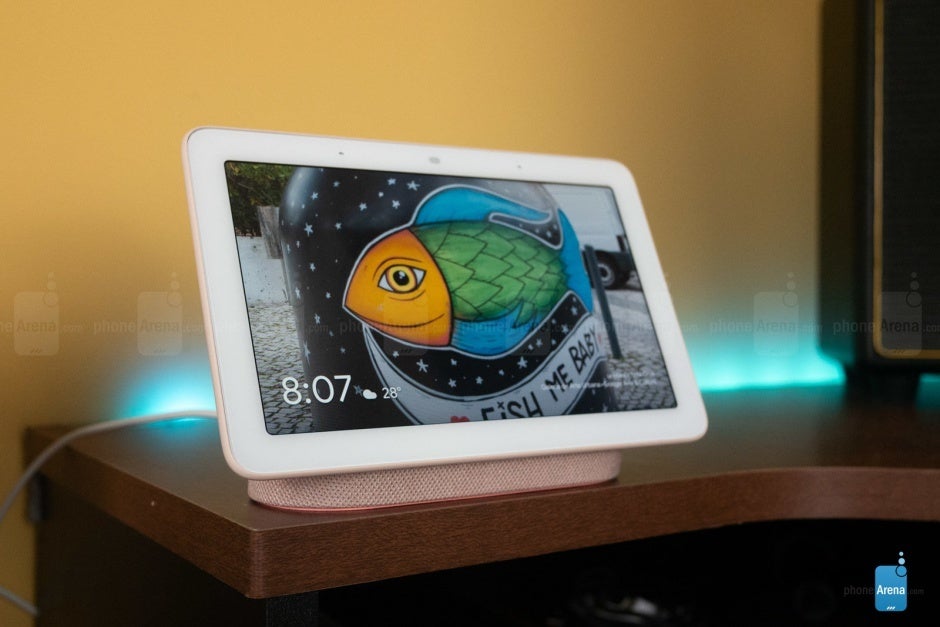 The original Google Home Hub is getting a discount in addition to a new name
In addition to the US, where sales will be offered through the official Google Store, as well as Best Buy, Target, Home Depot and "more", similarly vague UK and Australia releases are also planned. Meanwhile, the rebranded Nest Hub will expand to a dozen new countries, including Canada, France, Germany, and India, with a permanent markdown from $149 to $129 lined up stateside.
Finally, the Google Home and Home Max are also getting permanent price cuts of their own, from $129 and $399 respectively to $99 and $299.