Google Home Mini smart speaker Review
9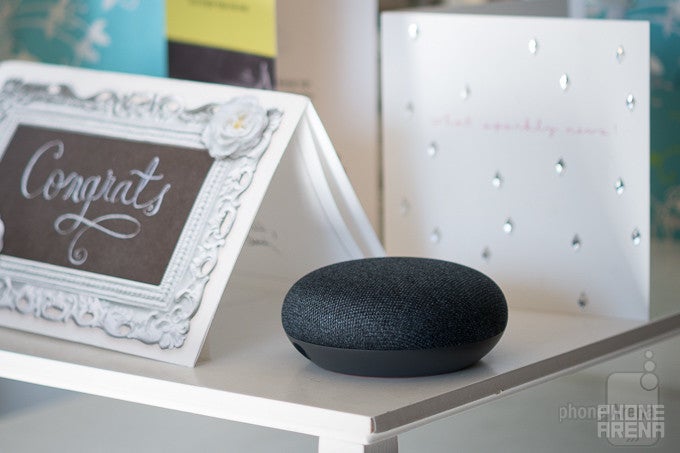 When Wi-Fi speakers started infiltrating the market, we were eerily skeptical about them – mainly because we had grown accustomed to Bluetooth-enabled ones. Call it being complacent or whatever,
Bluetooth speakers
provided the convenience of allowing almost any device to connect to them without complication. So, when we started seeing a shift in the market to these Wi-Fi-connected ones, many of us wondered how much of a change in the product field they'd bring.
Change they brought, in the most revolutionary way! Last year's Google Home helped to spark that shift, as it offered consumers more than just another speaker for music. Rather, it has integrated itself into the home in more ways than we could've imagined, and as time went on, its functions helped to solidify its importance in the evolving smart home.
Having seen so much success in such a short period, Google introduced a smaller, more "mini" edition of its popular smart speaker. Taking the recipe they established already with its offering last year, the Google Home Mini is prepping to widen Google's reach in the space with its hard-to-beat $49 price. That's a considerable difference in price over the standard Google Home, which is priced at $129 normally, so it'll be interesting to see if it has enough draw to entice the holdouts.
In the box:
Google Home Mini

Quick start guide

Power adapter and cable
Design
"Inconspicuous enough not to appear overpowering on a desk."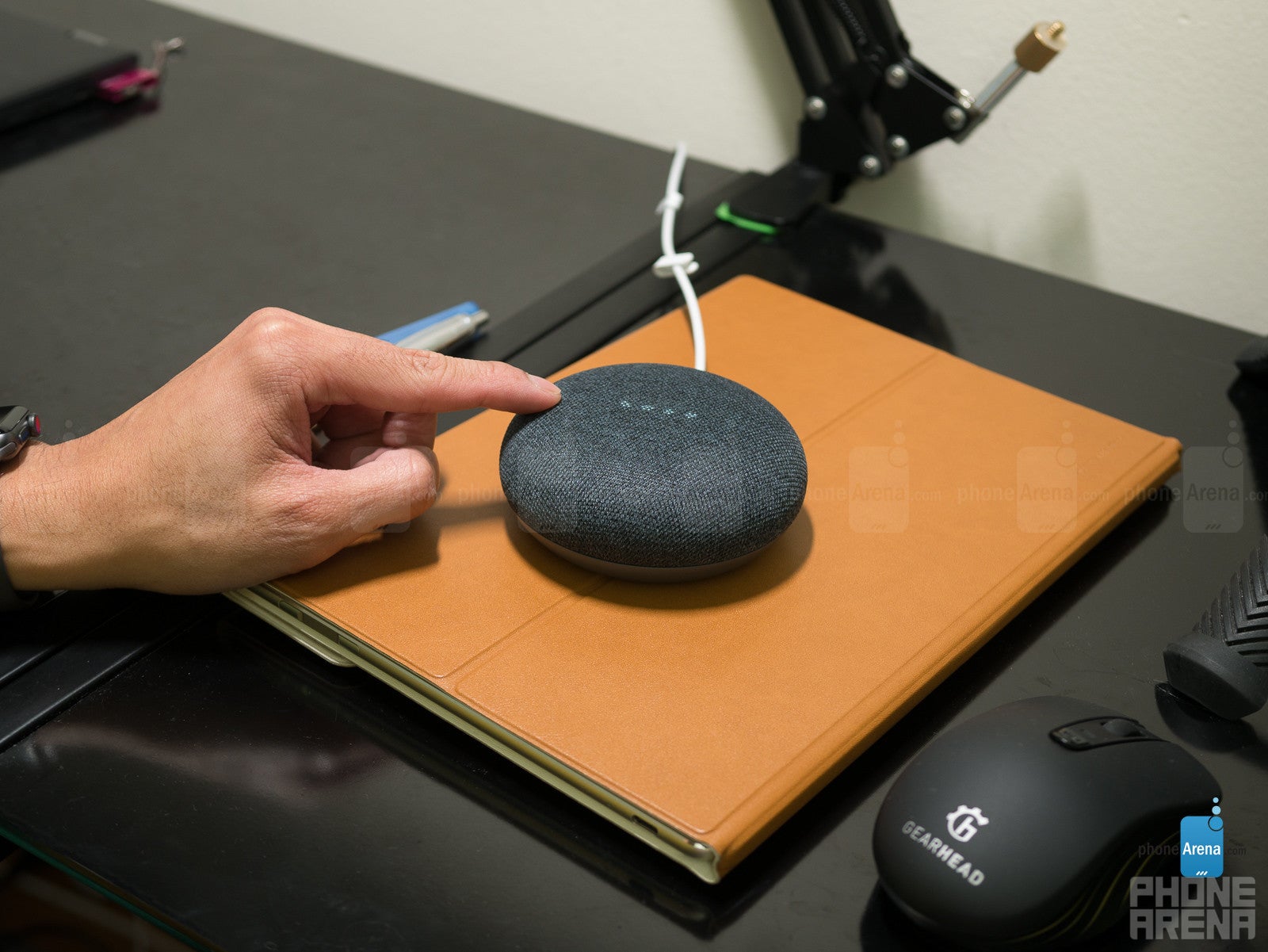 Discrete is one way of describing the Google Home Mini's design, as its diminutive, puck-shaped size easily makes it inconspicuous on any shelf or entertainment center. It's considerably shorter than its sibling in the Google Home, which means that it won't occupy a whole lot of space where it's placed – allowing it to fit into all sorts of nooks and crannies. And you know what? That's the beauty of this smart speaker, seeing that it's not overpowering with its presence.
Recycling the same design philosophy that Google has employed with its devices, like the Google Home and Daydream View VR headset, the Google Home Mini features a "natural" look with its mesh cloth fabric. Unlike the Google Home, however, you can't swap out the mesh material for other colors – so you'll need to choose from chalk, charcoal, or coral. Whichever you end up choosing, they're all neutral in tone to fit perfectly with the surrounding décor!
Looking at the minimalist design, it's hard to uncover any sort of buttons or ports on the Mini itself. Naturally, it's supplied power through the microUSB connection it packs, but if you're thinking of using other microUSB cables, be warned that they might not fit because of the cutout on the Mini itself. Besides that, there's a microphone mute switch nearby, while the rubbery textured underside helps to keep the device from moving around on surfaces.
Due to its smaller package, it means that the Mini isn't endowed with the same hefty audio gear found in the Google Home. Instead, they're only able to cram a 40mm (~1.6-inch) speaker driver into its body – as opposed to the 2-inch driver and 2-inch passive radiators in the Google Home. And while the mesh fabric covering the speaker gives it a pleasant aesthetic, it does require firmer presses from the finger to register touches. It's not terribly unresponsive per se, but it could be the fabric that's causing it to require firmer touches.
Aesthetically, the Google Home Mini sets itself apart from most of the crop out there. From its punctual size, to its homely demeanor with its fabric covering, the Google Home Mini is an unobtrusively designed gadget that doesn't try to take center stage amongst the other things on your table, night stand, or desk. Obviously, its ability to blend in is an asset!
Functionality
"Google Assistant is more powerful than ever, but it can still sound a bit robotic."
As Google has proven with its other successful smart speaker, the Mini goes beyond the routine confines of being just simply a speaker for streaming music – it's so much more than that! What's crazier to know is that there's no compromise to what the Mini can do. Anything its sibling can do, it can as well! Therefore, it boasts the same Google Assistant functions, access to the same supported home control devices, and much more.
After the whole setup process, which probably took no more than 10 minutes to connect to our existing Wi-Fi network, then proceeding to install the updates, the Mini is eventually tied to our Google account. Having access to that, it means that we are able to tap into all the features of Google Assistant – the same exact functions seen already with last year's Google Home. Therefore, we're able to initiate the process by speaking the keyword "Hey Google," which then allows us to do a myriad of things. From asking the weather conditions, to who won last night's baseball game, to even asking some odd trivia-like questions, Google Assistant does a reasonable job in delivering tangible results.
Google's commitment to humanizing its Assistant is increasingly becoming more evident, but there's still a bit of that robotic presence with its responses – it's still not as fluid, nor is it at that level where it sounds natural. Regardless, they're continually enhancing its abilities, especially in how it can tell you some jokes, play some trivia games, and even provide you with an overview of your upcoming schedule. When it comes to being a personal digital assistant, it does justice in that.
One area that has seen considerable growth is its support of smart home devices. The biggest contention that many users had with the original Google Home was that it lacked the diversified portfolio that its rival in the Amazon Echo provided. Thankfully, though, the support has extended to several new smart home devices ranging from popular ones such as Nest, Philips Hue, Google Chromecast, and Samsung Smart Home to name a few. Compared to what it offered last year at launch, the offerings this time around have greatly increased – something we're happy to see.
Despite that, though, it still seems to be lagging a little behind the listing of devices supported by Amazon's Alexa assistant – like the Ring Doorbell for example. And that's the thing, we're teased about the possibility of using the Mini to control every aspect of the home, like the thermostat, the lights, and cameras, but unless you've invested into those devices supported by Google's Home Control, you're not going to be controlling much with the Mini. Well, it'll only be a matter of time before it'll encompass the same totality as its rival.
Audio Quality
Underwhelming, but that's expected.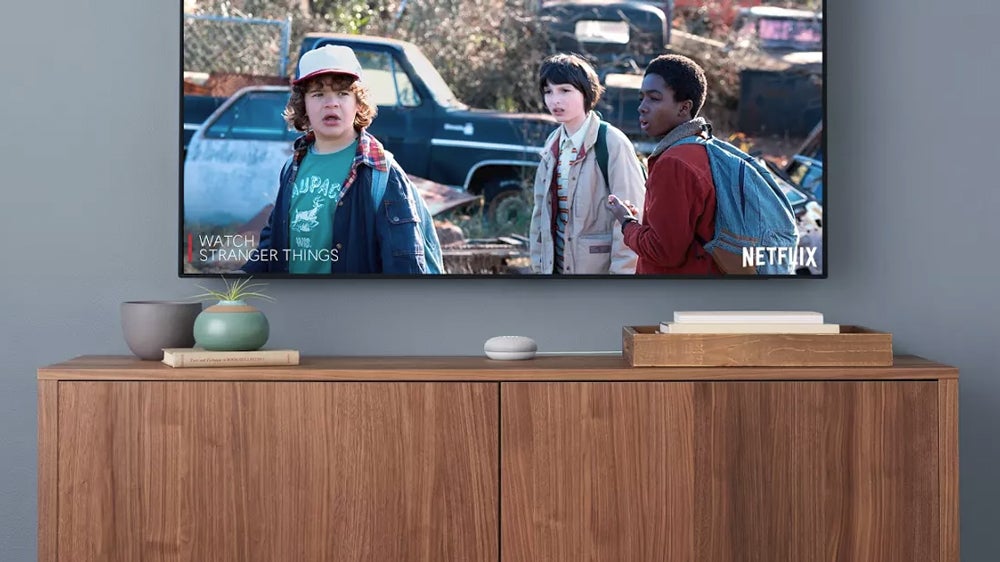 Given its smaller package, it should come to no surprise that the Mini doesn't achieve the same richness and fidelity as its sibling in the Google Home. That makes perfect sense, especially when it's outfitted with a single 40mm speaker driver, which is said to disperse audio in a 360-degree direction. The end result, of course, is a performance that suffices for the basics, but don't expect anything wild for music listening.
Streaming a tune from our associated Google Play Music account, the audio output from the Mini is, as expected, not as robust as what we're used to hearing from the usual Google Home. Clearly, it's underpowered by comparison with its flatter sounding tones, but luckily it never sounds strained at the loudest volume setting. It's not shrill or irritating to the ear, but we wouldn't recommend blasting it for long period of time. Instead, the optimal level would be at 75% – where it's still accompanied with some decent-sounding tones.
Like we mentioned, the smaller size is the culprit behind its underwhelming performance – in contrast to its sibling. While it's there for the convenience of having music filling the air as you work or something, the performance isn't quite as impactful enough to get us moving to the beats. But hey, it's the one single compromise in an otherwise uncompromising smart speaker. And to that degree, we're forgiving about its quality.
Connectivity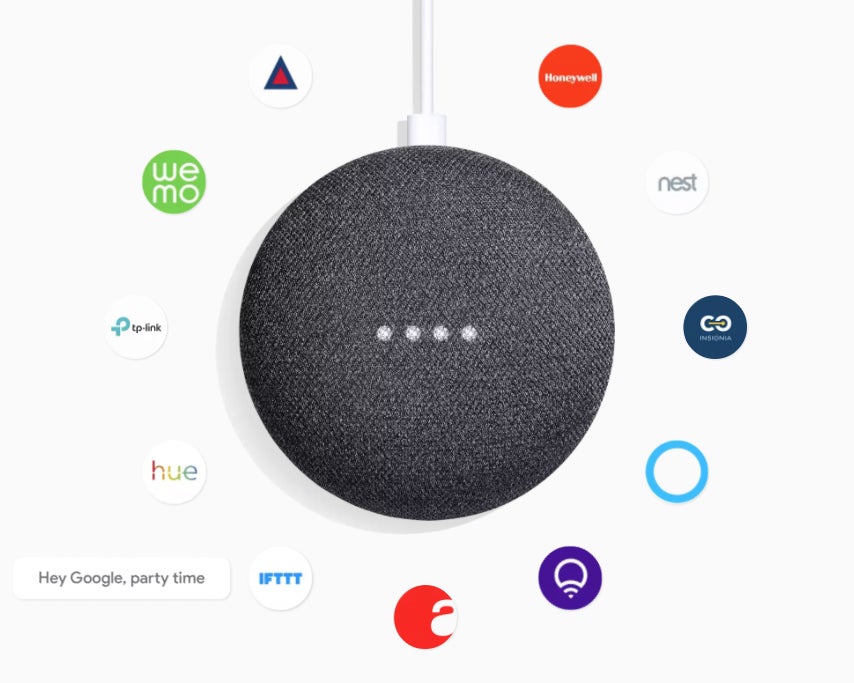 Placed in the bedroom where its direct line of sight to the router requires going through a couple of walls, the Mini never once dropped its connection. Being a smart speaker and all, which requires a constant connection to the cloud, it leverages its dual-band 802.11 b/g/n/ac connectivity to ensure it retains a solid hold of the signal strength.
Beyond that, too, it's worth pointing out that the Google Home Mini also features Bluetooth support – albeit, it needs to be enabled via the app. Once it's in pairing mode, though, any mobile device with Bluetooth can instantly stream music directly to the speaker. So yeah, it's super sweet that there's the convenience there for friends that pop up unexpectedly and want to stream some of their tunes.
Conclusion
The Google Home Mini is the perfect addition to Google's lineup. Quite frankly, it's the one piece that perfectly fills the void that the Google Home was unable to capture due to its higher price point of $129. At a mere fraction of that, the $49 priced Google Home Mini is a ridiculously smart speaker package that has the same functional arsenal as its sibling, but in a more affordable price and compact design.
Those two qualities, in particular, will help Google capture a wider audience – much like how its Chromecast quickly decimated the competition. Besides the less-than-perfect audio performance, the Google Home Mini is the ideal complement to those outlining areas in the home or office. Indeed, it's not after becoming the main speaker in the area, but rather, it's a supplementary offering that gets the job done without being too pervasive.
And as time goes on, wherein it'll continue to amass support for additional smart devices in-and-around the home/office, it'll only solidify its worth. Price alone is going to be the driving force behind sales, since it's uncompromising in several areas, so it'll be intriguing to see how the competition responds to this new entrant in the space. Hey, it's the perfect gift for almost any occasion!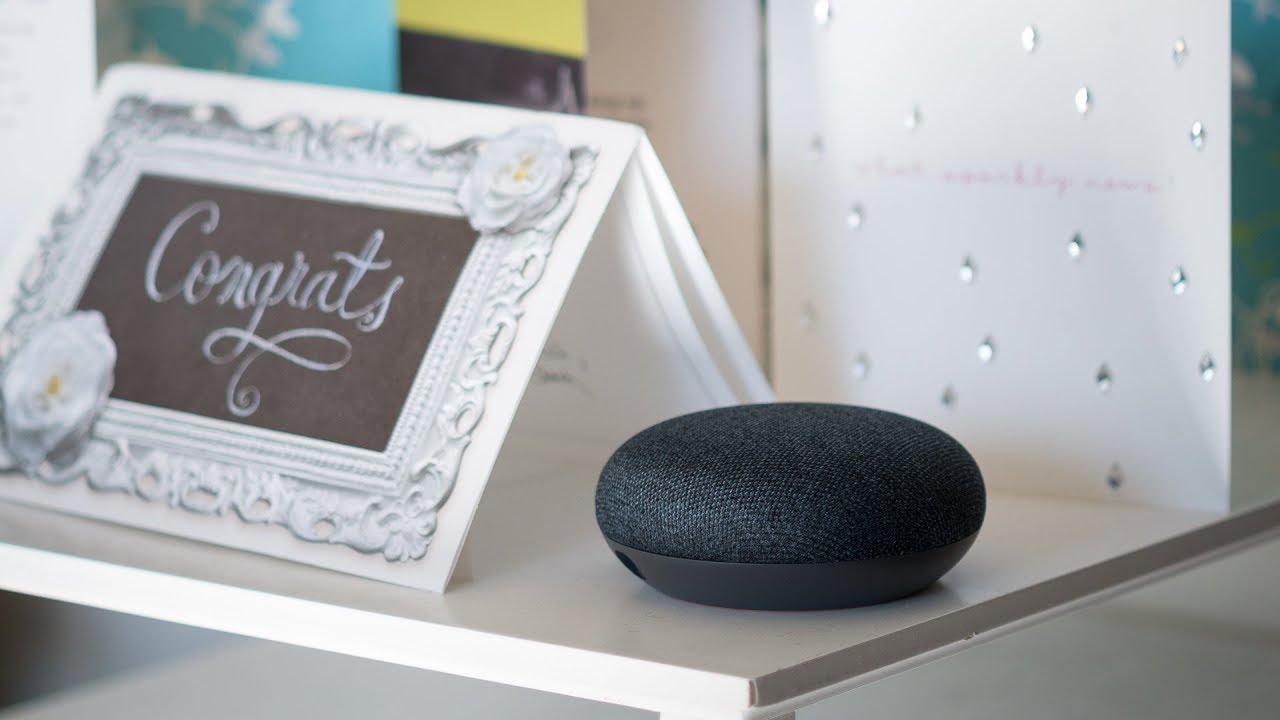 Recommended Stories