The smartphone market will recover next year, but long-term forecast calls for slow growth
4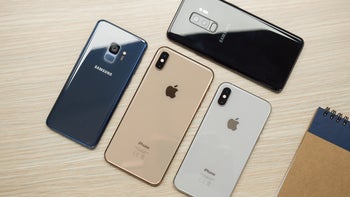 With the advent of the
foldable form factor
and (relatively) wide-scale
5G mobile network rollouts
around the corner, the next few years could radically transform the smartphone industry as we know it today.
But radical transformation doesn't necessarily equate to massive growth, as the stagnant global market is expected to largely stay flat in the near future. A modest rise in worldwide smartphone shipments will be registered in 2019, according to the
latest forecast from the International Data Corporation (IDC)
, following a 3 percent decline this year.
That 3 percent slump, by the way, is not that bad, considering the overall market was down a substantial 6 percent year-on-year in Q3. While
industry leader Samsung continues to struggle
with intensifying competition from budget-focused Chinese brands, the likes of Huawei and Xiaomi have been able to largely offset the world heavyweight champion's losses.

Looking ahead, IDC focuses on key markets and the two dominant software platforms to support a moderate optimism calling for "low single-digit growth in 2019 and through 2022."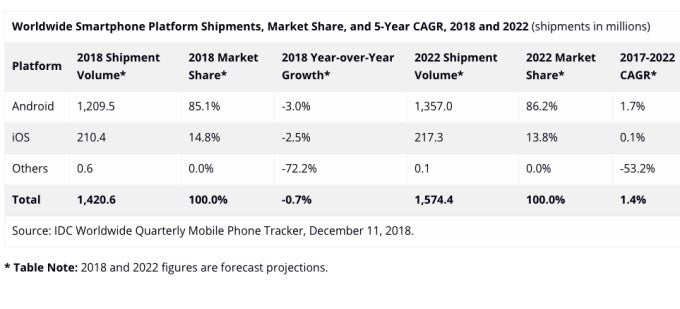 Both China and the US are projected to slowly bounce back after a few not-so-great years, while Android should retain and even extend its global lead over iOS in the next three or four years.

Perhaps more importantly, Android smartphones are estimated to boost their average selling prices (ASPs) by a solid 9.6 percent in 2018 to $258, with further improvements tipped through 2022, but at a "softened rate."
Of course, Apple will most certainly remain the hero of the global premium market segment, targeting
ever-increasing ASP
while looking at a minuscule 0.1 percent five-year compound annual growth rate (CAGR) in unit shipments.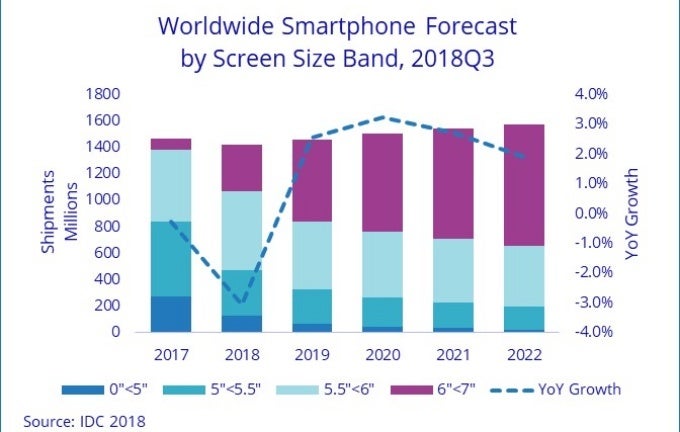 While 5G-enabled and foldable smartphones will obviously need time to achieve mainstream popularity, "larger-screen" devices are expected to become (even more) ubiquitous. According to IDC, 42.5 percent of all smartphones sold worldwide in 2017 measured 5.5 inches and above in screen diagonal, a number that's projected to grow to 66.7 percent this year, and a monumental 87.7 percent by 2022.
Recommended Stories