Initial iPhone XS Max success should help Apple break its ASP record this quarter
11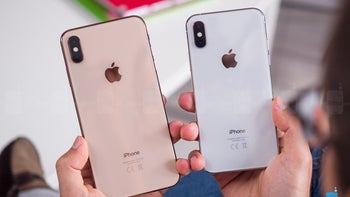 The first (unofficial)
sales numbers of the colorful iPhone XR
are in, but before Apple can tell us whether it considers the cheaper 2018 handset a hit or not, the company is gearing up to finally talk
initial iPhone XS demand
.

We're only a few days away from the release of a detailed financial report for the July - September timeframe, and analysts are working overtime in their attempts to anticipate the most important figures.
Those include revenues and profits, as well as the average selling price (ASP) of the Cupertino giant's mobile device family. The latest J.P. Morgan forecast relayed by
AppleInsider
calls for a new record to be posted in that department on Thursday, November 1.
Namely, the financial services company's industry pundits expect the iPhone ASP to go all the way up to $801, improving the previous all-time high number by around $5. If Apple indeed pulls that off, it's going to be primarily thanks to the
iPhone XS Max
, which costs $1,099 and up.
As such, it remains unclear if Apple will be able to maintain this mind-boggling ASP level throughout the holiday season. Probably not, as the lower-cost
iPhone XR
is tipped to eclipse both the XS and XS Max...
eventually
.

The $796.42 iPhone ASP record Apple is on the verge of surpassing was reported in Q1 2018, i.e. the final three months of 2017, when the iPhone X launched to critical acclaim and far thicker profit margins than the iPhone 8 and 8 Plus.

Things are obviously different this year, as the cheaper of the three new models came last to market. The aforementioned Q4 2018 (July - September) ASP could represent a whopping $77 quarter-to-quarter hike, while total iPhone shipments are projected to reach 46 million units, roughly on par with the same period from last year.

Meanwhile, overall revenue could escalate from $52.6 billion to around $62.3 billion year-on-year, owed in large part to this big iPhone average selling price increase, as well as strong Apple Watch sales, and rising "Services" income.
Recommended Stories