The first Apple-sold AirPods accessory is a $30 Catalyst waterproof case
2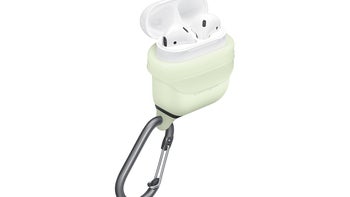 Whether you love or hate Apple's
AirPods
(a neutral position doesn't seem to be an option for such divisive products), you can't deny the impact these $159 wireless earbuds have had on the
market for mobile audio accessories
.
Enter the "special edition"
Catalyst Waterproof Case for AirPods
, which is the first accessory for your... accessory to be sold directly through the Apple Store. As the name suggests, this is merely a product endorsed, not manufactured, by Apple, similar to those Belkin, Mophie, and Logitech wireless chargers designed primarily for iPhones.

It's also important to highlight the Catalyst case doesn't actually add water resistance to the AirPods while you're using them (obviously), nonetheless having the potential to prove rather convenient for outdoorsy people spending a lot of time out in the pouring rain.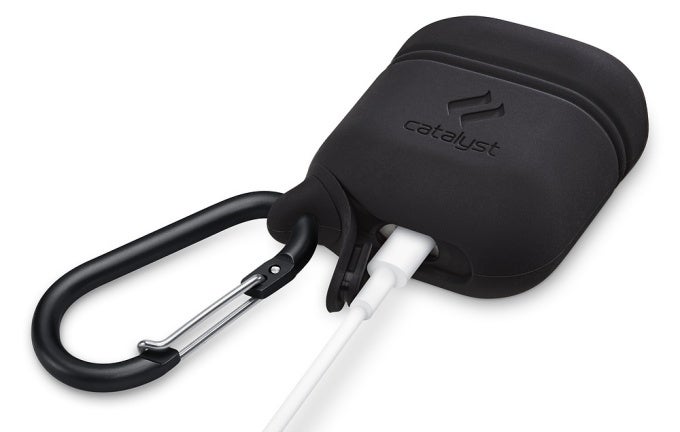 Unlike the standard charging case that comes with your AirPods out of the box, this third-party protective option promises to offer cushioning against drops and shocks as well. Designed to "meet or exceed" military standard 810G for robustness, the Catalyst case is made of "superior soft-touch silicone" and available in three different colors, ranging from white to black to "Glow in the Dark."

Perhaps the neatest thing about it is a built-in aluminum carabiner with a stainless steel wire clasp, which makes it easy to keep your AirPods safe and snug attached to a bag or belt loop. The not-so-great part is the $29.95 price tag, which feels a little steep for what's ultimately a case for your AirPods case.
Recommended Stories