Apple analyst Kuo sees updated AirPods with wireless charging support materializing in Q1 of 2019
10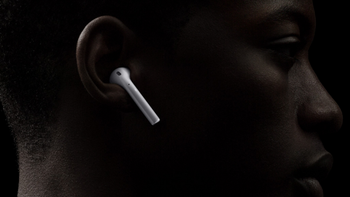 Well-known Apple analyst Ming-Chi Kuo calls Apple's AirPods, the company's wireless Bluetooth earphones, the most popular accessory ever offered by the tech giant. He estimates that shipments of the device will hit 100 million units by 2021, up from 16 million last year. Kuo says that current iPhone owners would prefer to buy a pair of AirPods than upgrade their handset.
According to a fresh report
, Kuo also sees Apple releasing an upgraded version of the AirPods during the first calendar quarter of 2019, which starts on January 1st. This model will most likely come with support for the wireless charging case that Apple unveiled in September 2017, but has yet to release.
Kuo says that the new AirPods carrying case will be more expensive to produce, and will include a "rigid-flex board" internal component upgrade, improved hinges to support the new design and a higher thermal requirement. The analyst also sees some changes to the Bluetooth specifications for the AirPods themselves. Apple is expected to sell the new AirPods carrying case as a separate item for current AirPods only.

Lastly, the analyst sees a redesign of the accessory for 2020. There has been talk about Apple adding the "Hey Siri" feature, allowing users to activate the virtual assistant with that phrase. And there is speculation that the redesigned AirPods will be resistant to sweat.
Recommended Stories