Facebook Messenger takes a page out of WhatsApp's playbook with individual message replies
It's starting to feel like at least one of Facebook's four hugely popular social networking services is getting some sort of an update, redesign, or new feature essentially every day of late. In the last month alone, the company's main platform has improved the capabilities of its
Stories functionality
and
increased its focus on gaming
, while the Messenger app now includes a (hidden)
dark mode
and
unsend option
, and Instagram is supporting
effortless mobile payments
without users ever having to leave that particular social networking app.
As always, WhatsApp is keeping things a little simpler, although the instant messaging product that Facebook acquired back in 2014 is sufficiently feature-rich to actually inspire the latest Facebook Messenger update.
According to VentureBeat
, this adds something called message replies for both iOS and Android devices that
WhatsApp has been offering
for quite some time.
In a nutshell, you can now reply to individual messages in a one-on-one or group chat without having to specifically mention who you're addressing or exactly what you're talking about. Previously, you could only react to a particular message by liking it, loving it, laughing at it, and so on, but now a simple long-press will open up more possibilities of keeping the conversation going.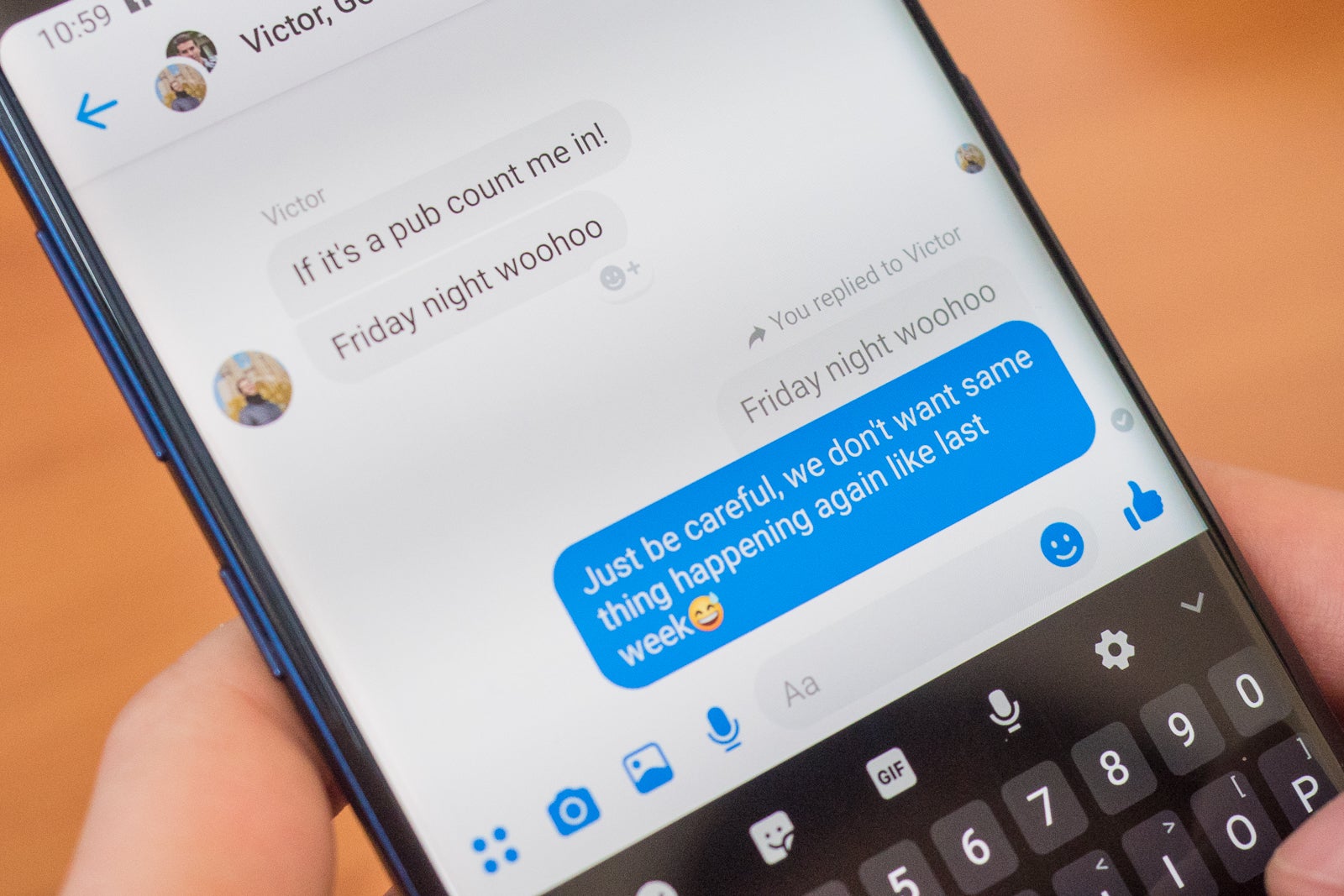 Naturally, these text threads will prove especially handy in large group chats, as well as more private discussions at times when you might not be able to reply instantaneously to otherwise engaging comments. This new Facebook Messenger feature is extremely similar to WhatsApp's own implementation of threaded messaging, although the latter app also comes with an option to reply privately to a specific text in a group. And so we move one step closer to seeing Mark Zuckerberg's dream of
unifying all these different platforms
essentially realized, with or without your blessing.