Facebook Messenger users worldwide can try out dark mode with a simple trick
8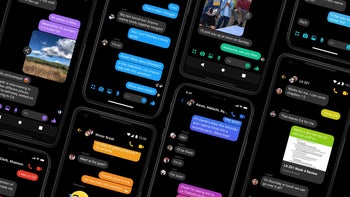 UPDATE
: This is not a drill. Repeat. This... is... not... a... drill. According to a newly published blog post, Dark Mode is actually available to "all Messenger users around the world" as a "limited-time only experience" by sending the moon emoji. The feature will be added to everyone's settings "in the coming weeks", which means it is indeed (almost) time to switch those lights out. Who's excited?
While largely ignoring or trying to downplay all the controversies surrounding repeated
user privacy violations
and various
data harvesting schemes
discovered of late, Facebook continues to add
cool new features
to its
most popular services
, as it
moves resources away
from not-so-popular ones. Following a somewhat divisive
Messenger redesign
widely rolled out
a couple of months back
, the social networking giant seems to be finally deploying a highly-requested feature confirmed a long time ago.
Unfortunately, even after
so much preparation time
, the dark mode option isn't available for the masses.
Users
from
around the world
are apparently able to apply a fresh (and somber) coat of paint to their favorite instant messaging app on both Android and iOS, but not everyone can do so right now. There's also no straightforward toggle to be found in the platform's settings by default.
Instead, you'll have to resort to a fairly curious trick to see if you can get Dark Mode to work on your particular device. All you need to do is send a crescent moon emoji to a Facebook friend or even yourself. That's right, you basically have to (digitally) moon somebody. Hilarious, huh? After you do that, you should be immediately notified that you've managed to "find Dark Mode."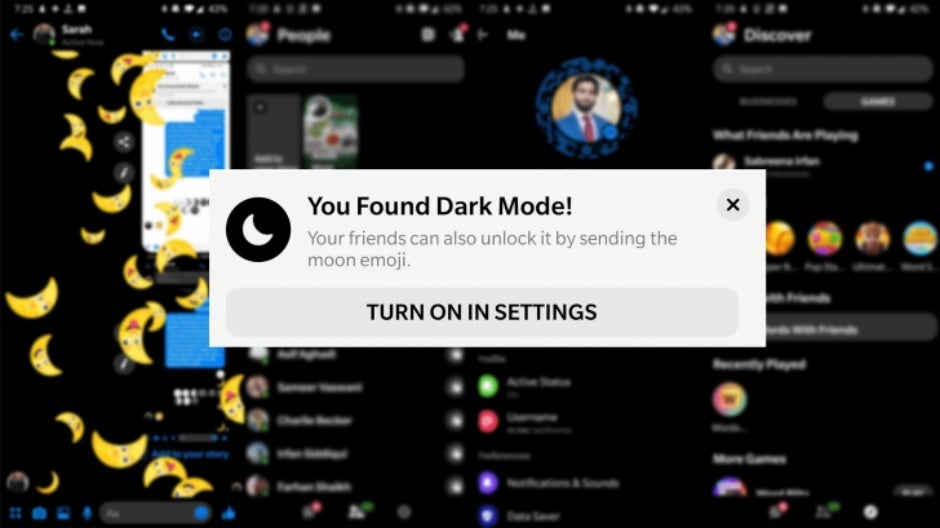 If that's not the case, you may want to close the app or even reboot your phone entirely and try again. If the second time doesn't prove to be the charm either, you should probably give up and expect a wider, more "standard" rollout. This is essentially only a test after all, but it definitely seems like a much larger public experiment than the one
kicked off a couple of months ago
in a handful of countries.
For now, Facebook continues to warn "testers" this is a "work in progress", which means dark mode may not "appear everywhere in Messenger" while the company puts the "finishing touches." The important thing is that the app will likely be ready to go dark before
iOS 13
and
Android Q
are expected to implement the same system-wide look and functionality.