Facebook bets big on entertainment, adds new tab on its mobile app
1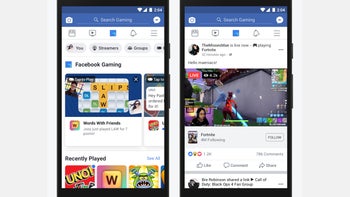 It's common knowledge that mobile game is really big these days and chances are it will be much bigger in the coming years. People are playing games on their mobiles not necessarily because they're gamers, but mostly to kill time while in transit.
Apparently, no less than 700 million people play games, watch gaming videos, or simply engage in this type of entertainment on Facebook. Of course, the number of people that are playing mobile games is much higher, it's just that they don't play games on Facebook.
The social network giant has just
announced
a major addition to its mobile app, a new Gaming tab in the main navigation bar. The location of the tab shows just how much emphasis Facebook puts on this type of entertainment that seems to gain new adepts every day.
The Facebook Gaming tab is part of the app's recent design update and is meant to offer users personalized shortcuts to easily access the communities and content they often interact with. The Gaming tab acts like a hub where users can play games, watch gaming videos and connect with gaming groups.
The Gaming tab will not only allow you to play your favorite Instant Games and find new ones, but you'll also be able to invite friends, chat, as well as play together inside the tab. Also, the tab isn't aimed just at mobile games, but everything that means gaming industry, which is why Facebook makes it easier for its users to find and follow videos from top streamers, esports teams, and game publishers.
Finally, the new tab will allow Facebook users to follow updates from their gaming groups, connect to other group members, and find new groups to join if they wish.
More than half of the US population play mobile games
The latest statistics point to around 2.1 billion mobile gamers worldwide, but the amount of people who play games on their smartphones and tablets is expected to increase to 2.7 billion by 2021. With such big numbers behind, it's understandable that everyone wants a big piece of the pie when it comes to the mobile gaming industry, and Facebook is no exception.
Just in the United States, around 200 million people have played games on their mobile devices in 2018, and by the end of this year, the number is expected to increase by 10 million. That's more than half the population of the country that is playing mobile games more or less on a regular basis.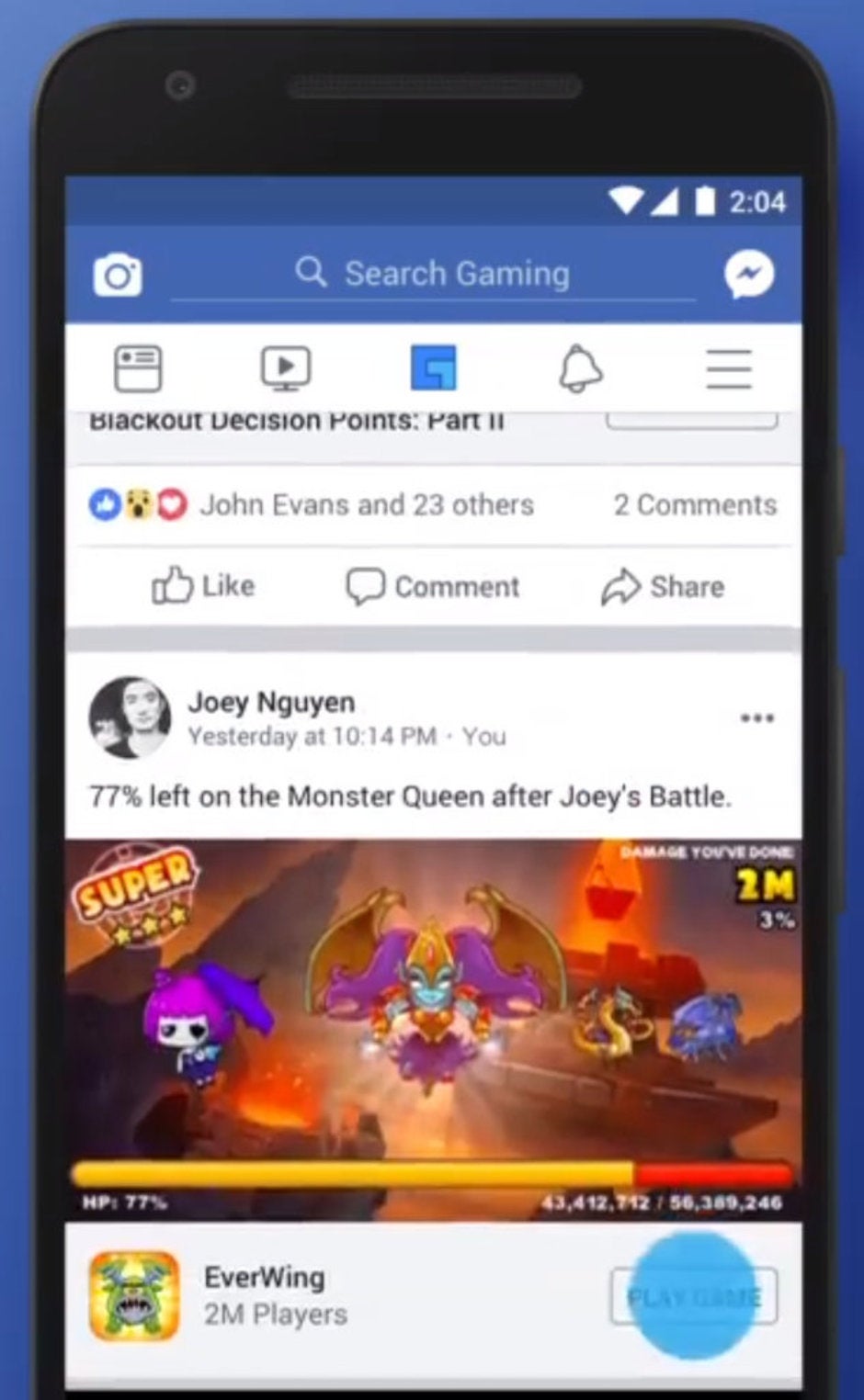 Mobile games like Fortnite, Pokemon GO and Candy Crush Saga generate between $1 and 1.5 million in daily revenues, an impressive amount that turned small or mid-tier companies into multi-billion ones.
The Facebook Gaming tab takes all these big names in the gaming industry and puts them front and center so that those interested can access them quicker and easier. Speaking of availability, Facebook announced that it will be rolling out the Facebook Gaming tab to a small subset of the more than 700 million people who play games on Facebook each month.
In other words, if you don't usually play games on Facebook, chances are you're not going to get the Gaming tab right now. However, the new feature will be made available to more gaming enthusiasts over time, Facebook confirmed.
Naturally, the Gaming tab will be launched on both Android and iOS platforms. You can find it in the main navigation bar or in the Bookmarks menu, but only if you've been chosen by Facebook to try it out.
Finally, if you're using an Android device, you'll be pleased to know that the social giant will continue to beta test a standalone Facebook Gaming app, which offers more features than the Gaming tab now rolling out to some users.