Killer Black Friday deals will drop on eBay every week through December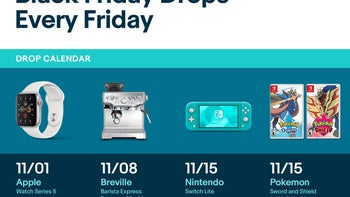 Black Friday is upon us, and even though you still have several more weeks to put the finishing touches to your holiday shopping lists, it's never too early to start preparing, and yes, even start saving, beating the crowds by claiming a bunch of killer deals kicked off ahead of time by the likes of Lenovo and eBay.
Instead of holding just one big sale at the end of November,
eBay is going black all month long
, even extending a number of special offers through December. Nonetheless, the best "drop" of the next few weeks is likely to go down on November 29, i.e. the actual 2019 Black Friday date, when a "surprise offer" is in the pipeline, alongside "even more cyber week deals" available through Cyber Monday (December 2).
If you're not a big mystery fan, you'll be happy to hear eBay is willing to go into a little more detail regarding its weekly deal drops leading up to Black Friday. As such, we know the non-LTE
Apple Watch Series 5
will be on sale later today, November 1, at $20 off list, which is certainly not an earth-shattering discount but it's something... for a new, undoubtedly popular, and
arguably compelling device
.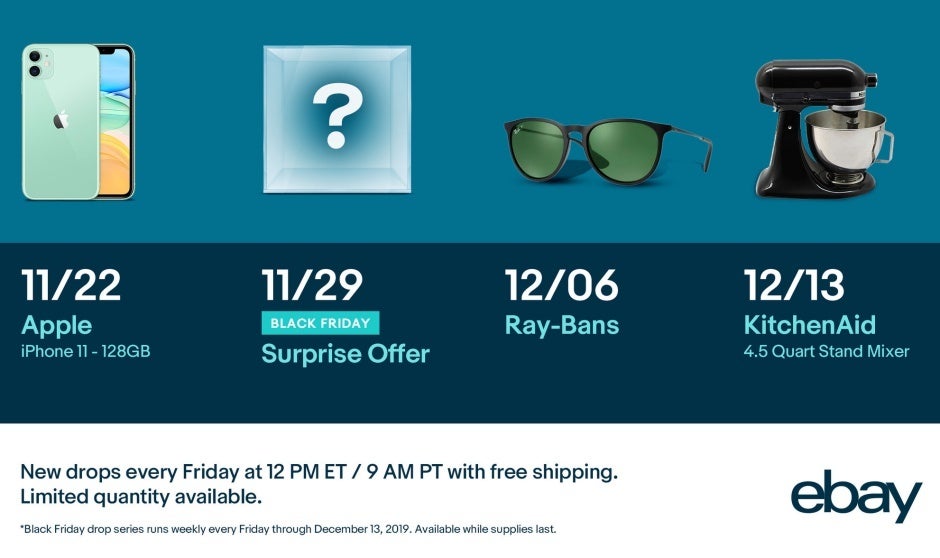 Next week, on November 8, the e-commerce giant is cooking up a much heftier price cut of over $100 for a factory renewed Bose SoundTouch 10 wireless speaker, while November 22's "drop" will see Apple's unlocked 128GB
iPhone 11
sold at more than $45 off its regular price. At the same time, a separate Holiday Brand Outlet sale running from November 4 to November 11 covers "some of the biggest name brands" around, including Bose and Samsung, with major savings of up to 60 percent off in store.

Last but certainly not least, eBay's Best Price Guarantee program aims to provide bargain hunters the absolute peace of mind they need this holiday season, hooking you up with 110 percent of the price difference on "eligible deals and top products" if you find any of the discounted items for less at Best Buy, Amazon, Home Depot, Jet.com, Sears, Target, Walmart, or Wayfair. Apparently, there's no place for buyer's remorse on eBay in the next few weeks.