Apple Watch Series 5 Review
58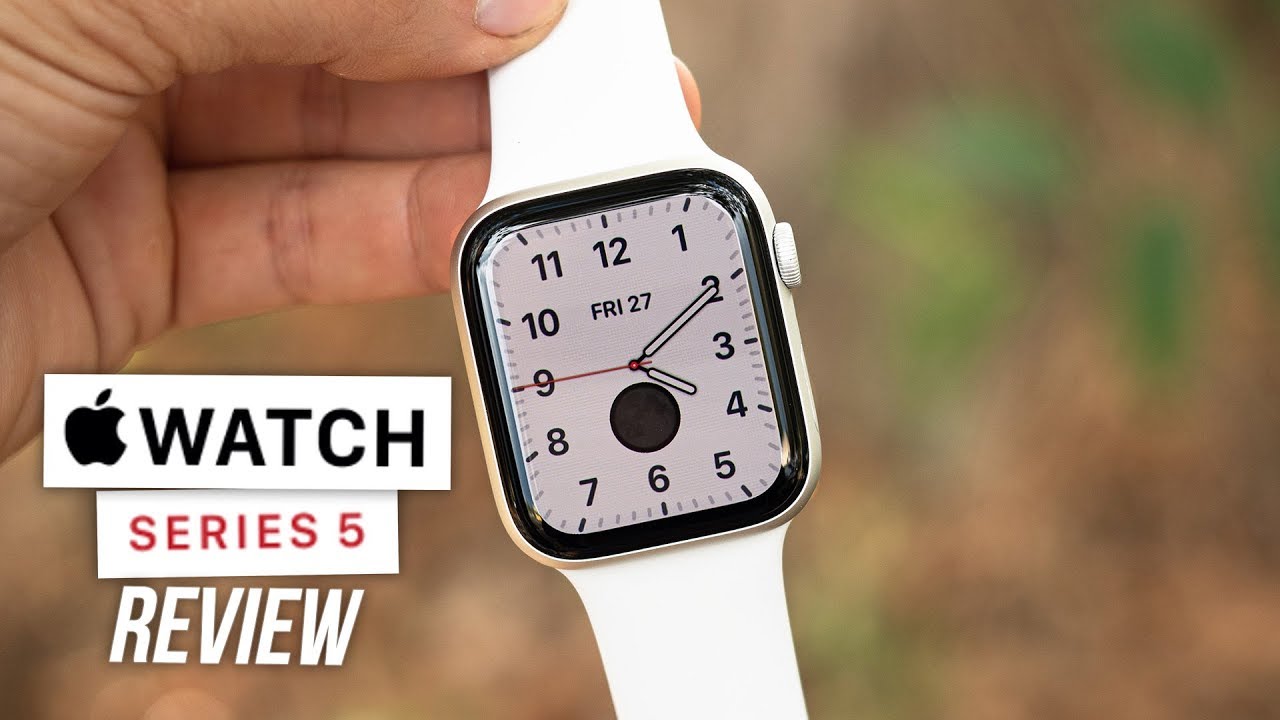 UPDATE
: By the way, Apple just announced watchOS 10: the new OS will be available in the fall, and comes with a variety of useful new features, redesigned watch faces with widgets, and more!
The Apple Watch was off to a rough start in 2015: it was slow, third-party apps took forever to load, and battery life wasn't great. But then Apple did what Apple does: it iterated and iterated, and then once again iterated, until it got things right.
The Apple Watch Series 5 is the latest iteration that is all about one key feature: it now features an always-on screen that allows you to inconspicuously take a quick glance at the time.
All else has remained the same: you still need to charge the watch every night, and it looks just like the Apple Watch Series 4. So is this the smartwatch you should buy? I have been using the Series 5 for a week now, and it's about time for our review. Read on.
Always-on Display, but why now?
Hint: it's about a brand new kind of screen technology
So… how come the Apple Watch Series 5 finally has an always-on screen and is this always-on option coming to older Apple Watches too? No, it's not, and the reason it's not is because the Series 5 uses a unique combination of an innovative display, low-power display driver, a new ambient light sensor, and an efficient circuit that the older watches simply don't have.
The core technology is called a low temperature poly-silicon and oxide display (or LTPO) and it can do one magic trick: it can act like a normal screen, refreshing 60 times per second, or it can switch to a super slow refresh mode and refresh just once a second. This new super slow refresh mode is turned on when you are not looking at the screen and it is extremely battery efficient. Plus, the screen is slightly dimmed with it. This allows the new Apple Watch to be always on and still have the same battery life as earlier models.
So does the new always-on mode also mean that everyone can read your notifications? Apple has thought of this. Notifications remain blurred until you actively take a look at the screen.
We should also mention that the screen on the Series 5 is gorgeous: it is an OLED screen with vivid colors and it gets very bright so it's easy to see outdoors. One interesting fact is that the resolution on the Series 5 (same as on Series 4), at 368 by 448 pixels for the 44mm model, is higher than the resolution on the original iPhone (it had a 320 x 480 pixel resolution).
Battery life and charging
When I didn't work out, I still had about 40% charge at the end of the day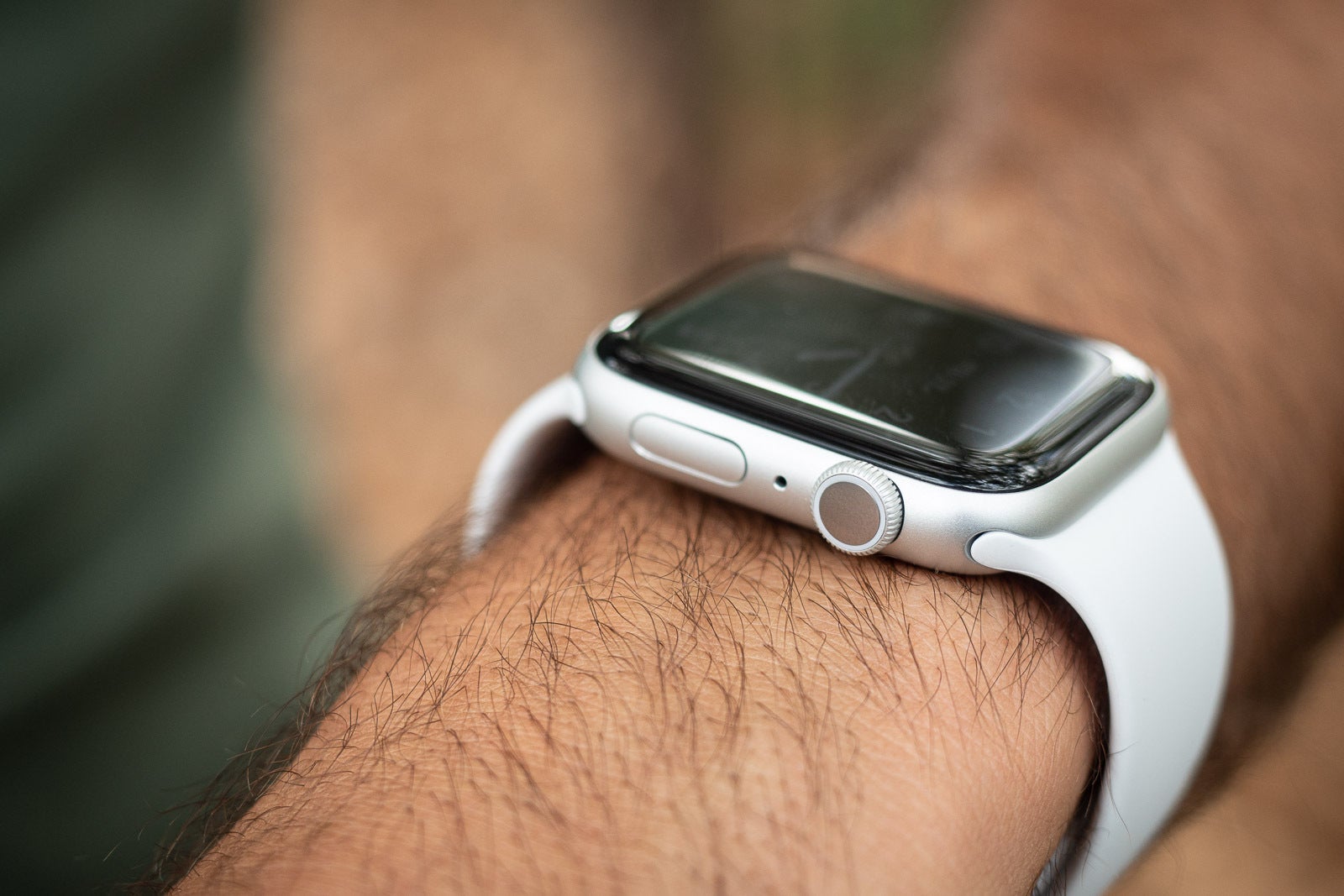 In my experience, I would pick up the watch at around 8am, and by the time I take it off at around 10pm, I would have more than a 40% charge. That's the case on a regular day when I don't work out. If you are tracking a workout, expect this number to be lower, but even with an hour or two of working out, you should definitely have enough juice for a full day of use.
But this is definitely not a 2-day watch. If you forget to charge it overnight, it will likely die on you the next day.
Charging the watch happens via the same tiny magnetic charger that we've had since the original. It gives a 44% charge in 30 minutes, and a full charge takes about an hour and a half.
Other features
A compass to tell north and south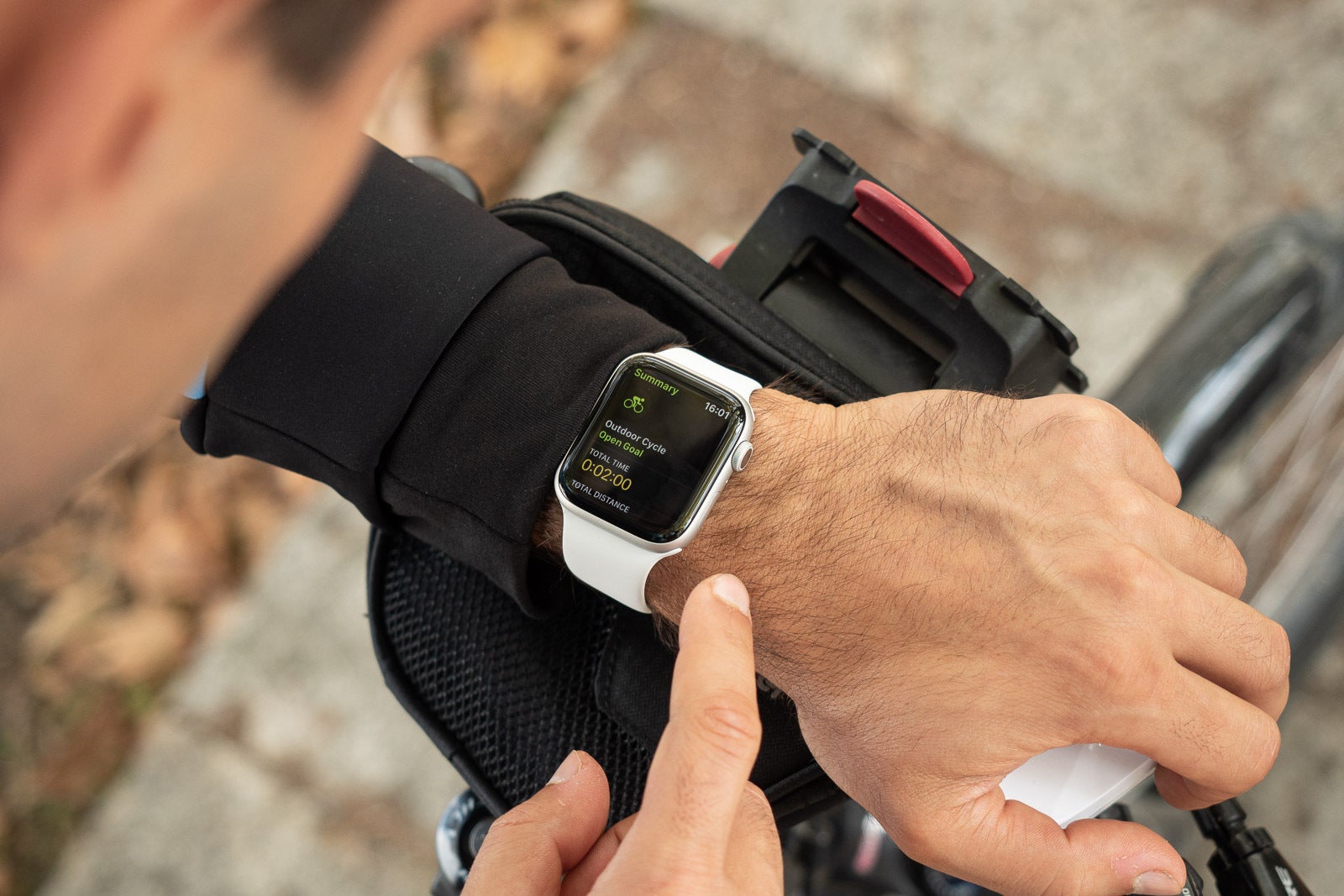 The other new feature on the Series 5 is a compass and it's a little thing, but we love having it. It helps show the right direction if you are using the tiny maps on the watch, and you also have a new compass complication on watchfaces that show you which way north and south are.
And that's it! For all else, this feels like the same watch as the Series 4: it certainly looks the same, and while it does have an S5 chip that by name is different than the S4 chip in last year's watch, analysis of the chip has shown that it is basically the same one, running the same CPU at the same speeds. The Series 4 already felt incredibly zippy and you have the same speed on this year's watch.
It's remarkable that you have 32 gigs of on-board storage and you even have an App Store where you can purchase apps right from your wrist.
One more thing that hasn't changed: while you do have automatic workout detection, it doesn't really work well. For example, this morning I was cycling for half an hour, and the watch didn't even detect I was moving. You may have to go through the tedious task of manually starting a workout every time.
Prices and rivals
The Series 5 prices start from $400 and go all the way up to more than $1,000 for the ceramic Edition model. Here is how prices break down:
$400 for a GPS 40mm (aluminum case), +$30 for 44mm model
From $500 for GPS+cellular 40mm (aluminum case), +$30 for 44mm model
Stainless steel models start from $700
Edition titanium starts at $800
Edition ceramic starts at $1300
There are a bunch of other smartwatches on the market, and while the Apple Watch definitely feels like the fastest and most capable, it has its shortcomings, the biggest of which is that it does not work with Android devices.
If you are looking for a truly universal smartwatch, the new
Samsung Galaxy Watch Active 2
is a great choice. Its battery lasts nearly double (or even more) that of the Apple Watch, it looks stylish, and it is better at automatically tracking your workouts. Plus, it's round and might look prettier to you.
If you are a serious athlete, either running, cycling, swimming, or doing triathlons, Garmin's new watches might be the best fit. The
new Fenix 6 series
have real buttons that are easier to press in difficult conditions, battery life on them is measured in days, and tracking is on point.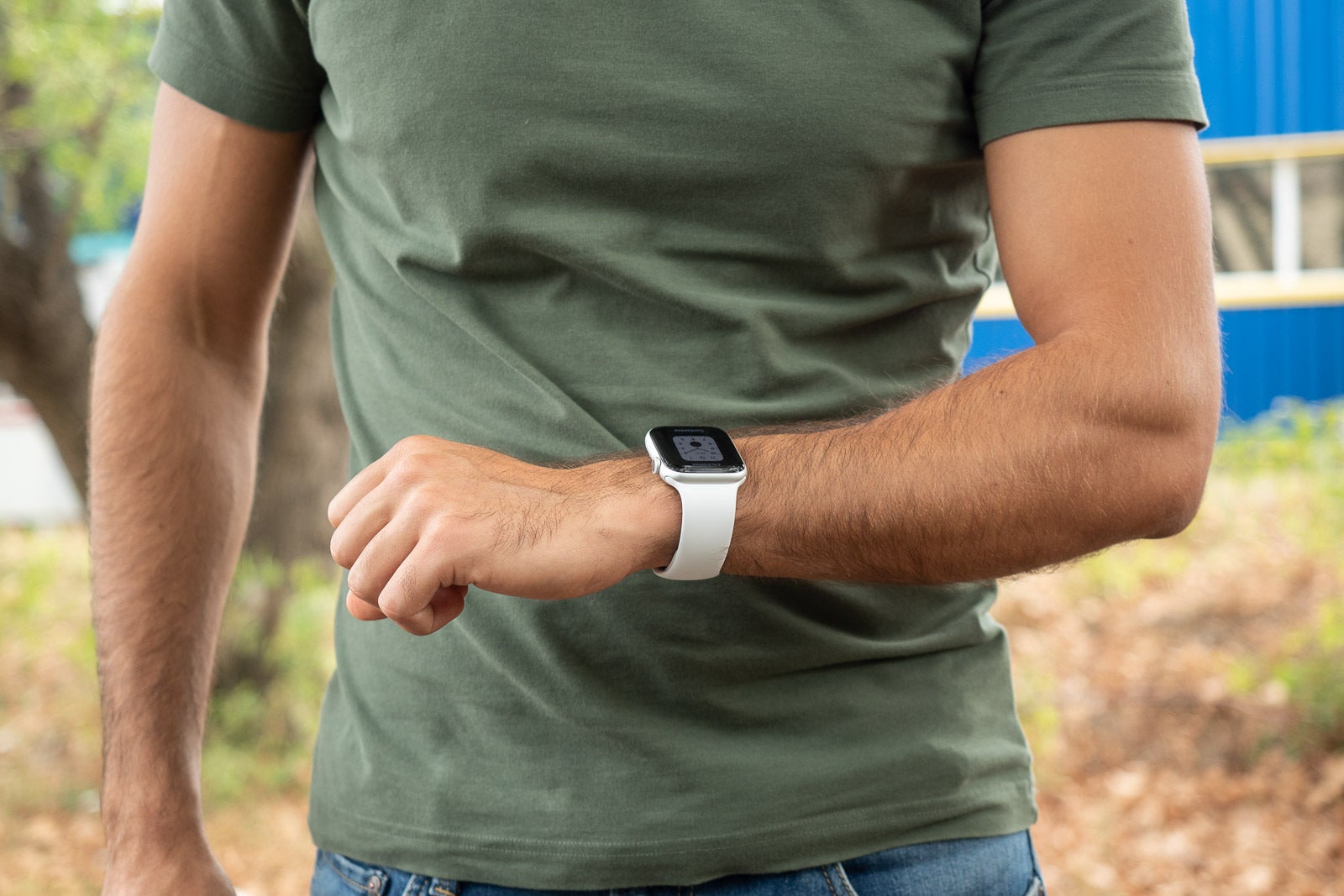 Still, the Series 5 is much faster than all other smartwatches, it detects your heart rate with very good accuracy for what it is, it tracks sports with detailed data and it feels very comfortable to wear. This is not a watch that you will pass to your grandson, but it's an incredibly fancy toy that will deliver you notifications, and give you some useful health and fitness features.
Recommended Stories