Apple iPhone 11 Review
58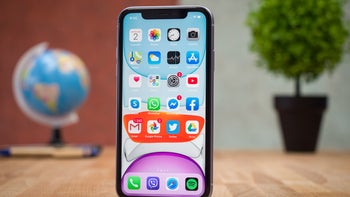 The
iPhone 11
was originally released way back in 2019, but it has remained relevant throughout the years with constant updates and a fast processor that allows it to keep up. And with Apple lowering prices, it has become a popular choice for budget buyers.
In many ways, the iPhone 11 is a refresh of the previous iPhone XR. The main differences compared to that model are that the iPhone 11 has longer battery life, is a bit faster, and is equipped with an ultra-wide camera in addition to the main one. So... should you buy the iPhone 11?
Design
If you're coming from an iPhone XR, you will feel right at home. Aside from the redesigned camera module and the new color options, the new iPhone 11 and the XR from last year are basically identical in terms of design. I really dig the new, more subtle pastel paint jobs, especially the purple and green ones. The camera bump on the rear is very similar to the ones on the iPhone 11 Pro and Pro Max in terms of size and shape and is a very distinct design feature of the iPhone 11.
A somewhat overlooked feature is the improved water resistance rating on the iPhone 11. The phone is now IP68 certified. For better or for worse, the iPhone 11 is just as solid as the iPhone XR. It's still that hefty device that's neither light nor compact. I am used to big phones, but during my time with the iPhone 11, I certainly bemoaned its size and wished for a more compact entry-level iPhone.
Display
The display of the iPhone 11 is pretty similar to the one on the iPhone XR: you get the same 6.1-inch Liquid Retina display with a resolution of 828 by 1792 pixels, with all the good and bad that comes along. The display is quite accurate and has great minimum and maximum brightness levels, not to mention that it displays P3 wide color and supports Apple's TrueTone tech. But... in my opinion, it leaves a lot to be desired, and I'm not talking only about its relatively modest resolution.

This display simply can't match the contrast levels and vibrancy of an OLED panel. It also produces a slight motion blur, as other LCDs usually exhibit. And it might be just me, but I feel the display is the weakest aspect of this phone. It simply looks bland, and while I don't hate it, I would have definitely appreciated an OLED display in its place.
Display measurements and quality
Performance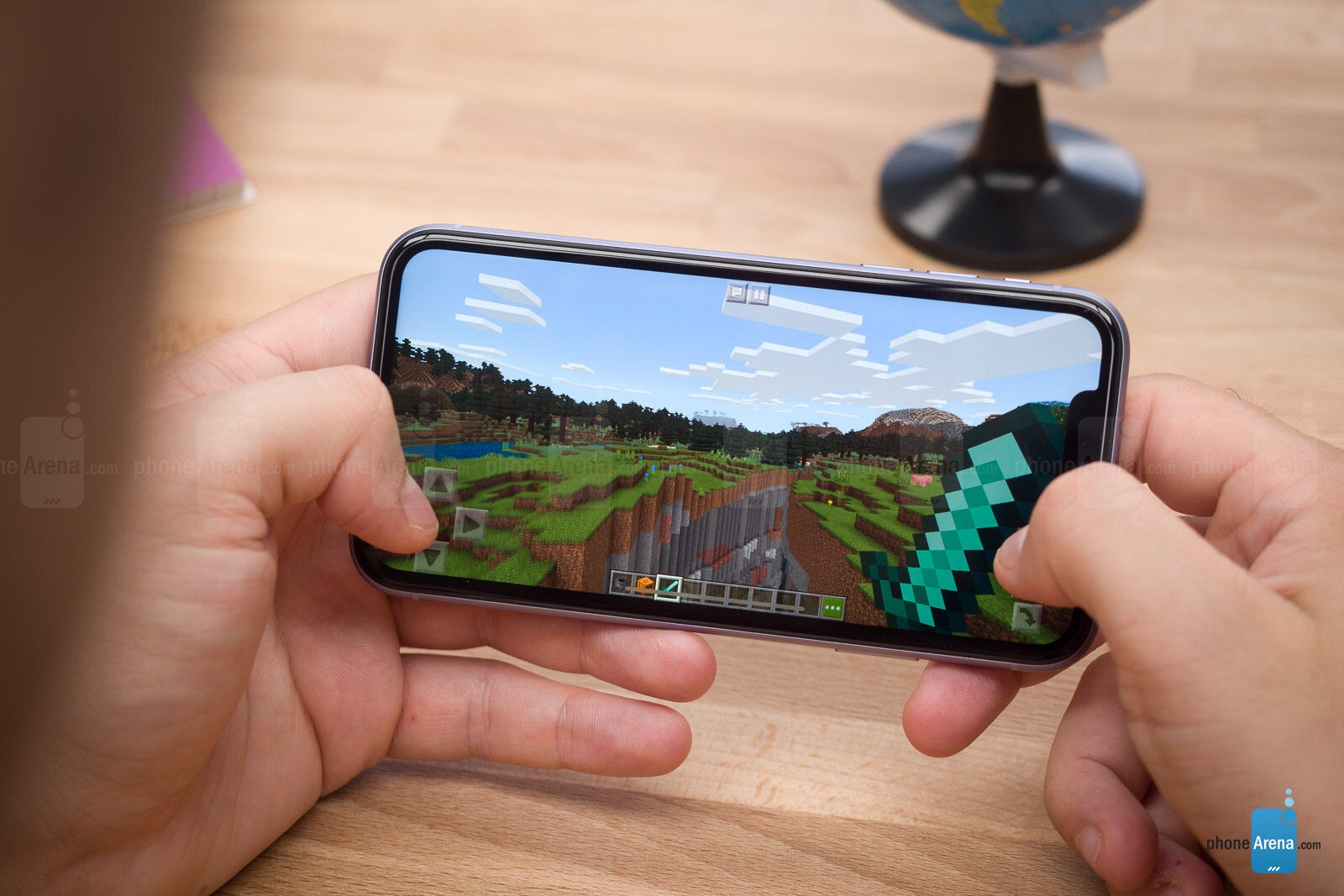 On paper, the iPhone 11 is surely a winner. It comes with the same A13 Bionic chip that powers the iPhone 11 Pro and Pro Max, as well as with 4GB of RAM (an improvement over the XR's 3GB). You get 64GB of storage in the base version, but the iPhone 11 also comes in 128 and 256GB of storage.
The iPhone 11 is a pretty snappy phone. I never had any issues with the overall performance of the device. However, despite the hardware improvements, I can't really say there's a tangible difference in comparison with the iPhone XR – both phones are very fast, and even though the new iPhone 11 can hold up a couple of more apps in its memory, it doesn't feel overwhelmingly faster than the iPhone XR. That's not really an issue considering the iPhone XR was already a very snappy phone.
Interface and functionality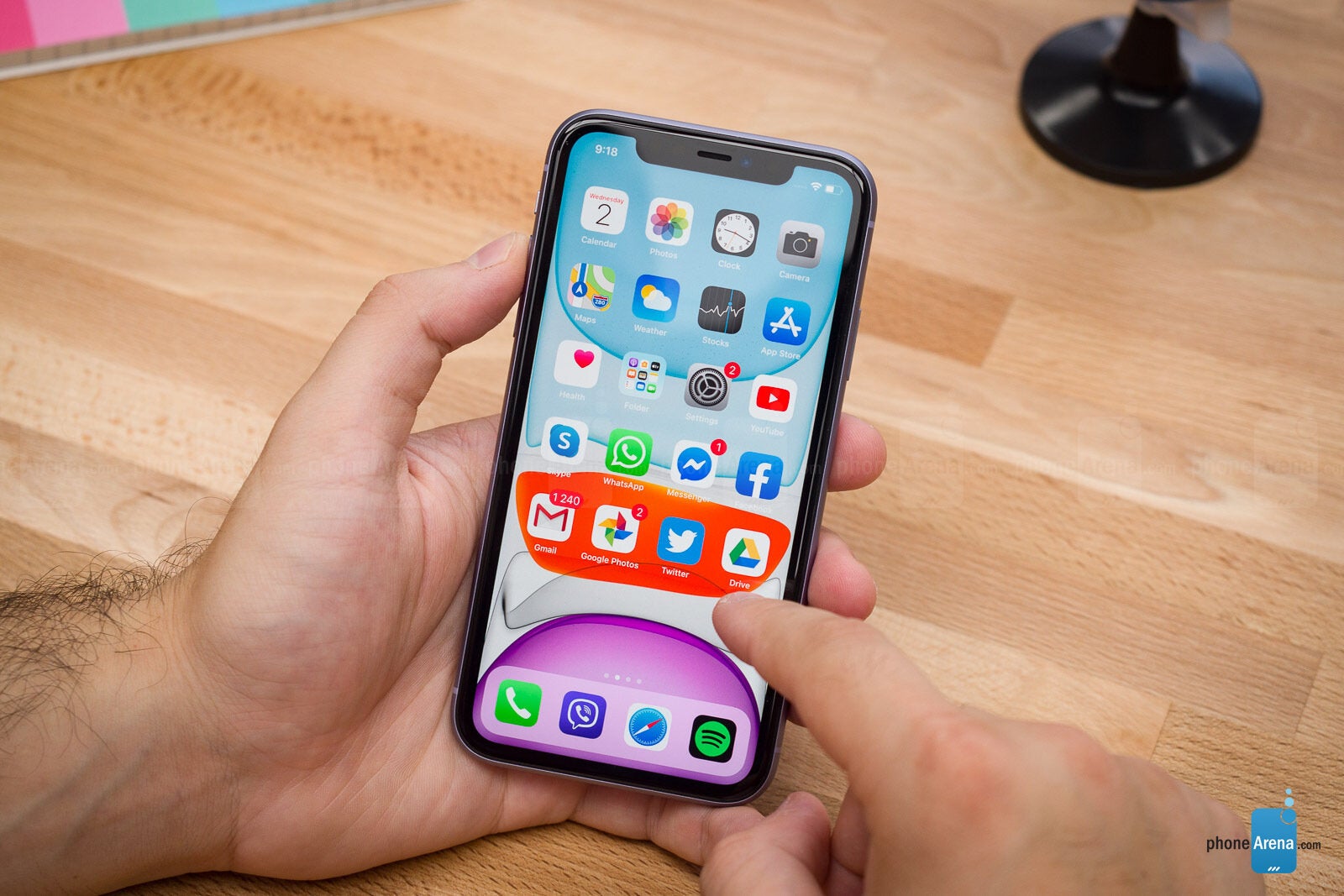 Needless to say, iOS 13 on the iPhone 11 would feel familiar to long-time iOS users. One of its top features is Dark Mode which replaces white UI elements with dark ones to reduce eye strain. This also saves battery on iPhones with OLED screens, but since the iPhone 11 has an LCD one, that benefit isn't present. And personally, I'm not a fan of how dark themes look on LCD screens which are never completely black.
Face ID is better on the iPhone 11 – it is faster and has a wider field of view. I hardly ever had any issues with Face ID. Actually, I love how reliable and fast it is. It is more intuitive and definitely easier to use than other biometric functionalities like in-display fingerprint scanners. I'm curious to find out how it would compare against the next-gen face unlock feature on the upcoming Pixel 4.
Camera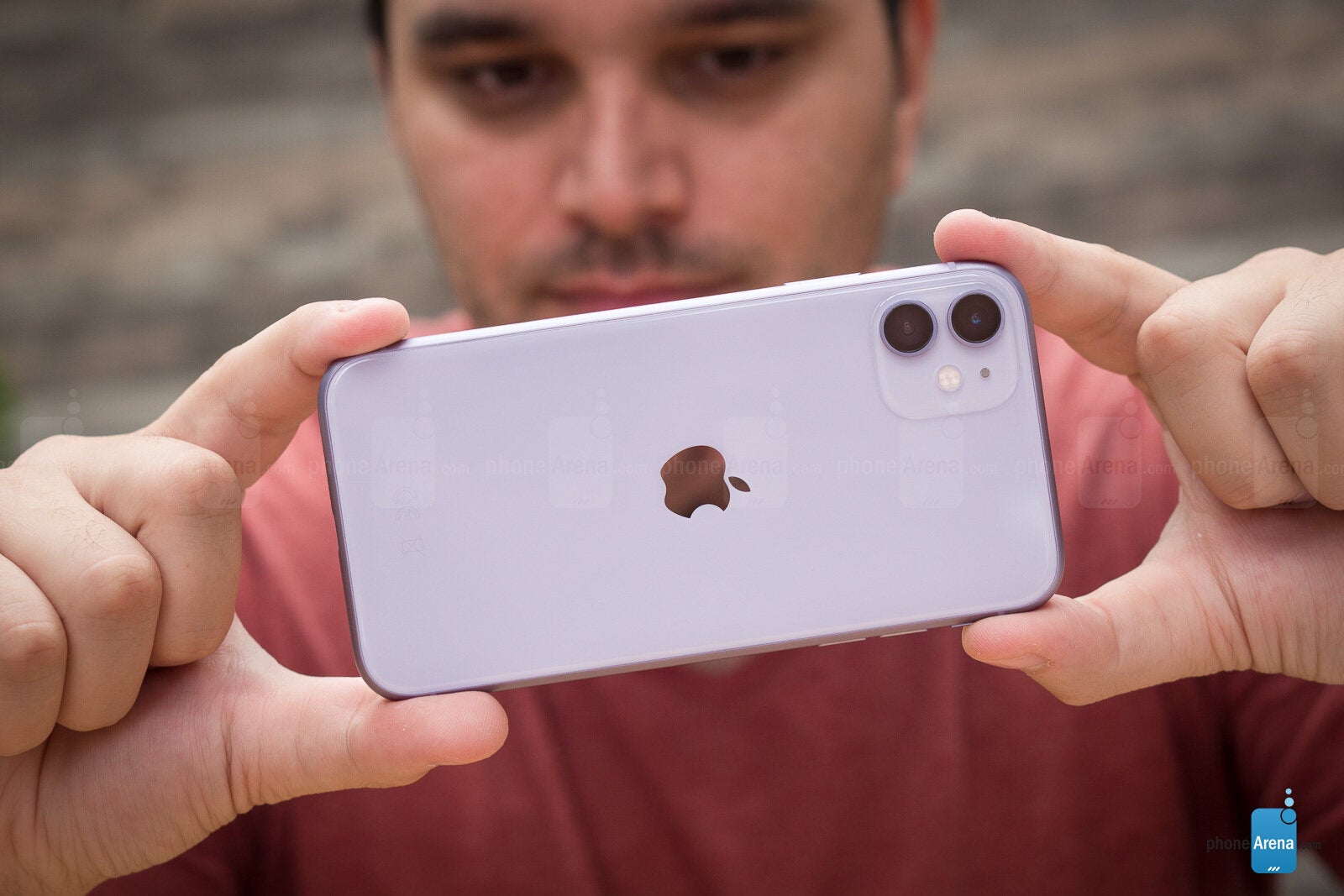 The ultra wide-angle camera is the most intriguing new feature on the iPhone 11. I has a 12MP sensor and an F2.4 aperture, whereas the main 12MP shooter comes with an F1.8 lens. Only the main cam has OIS, but the ultra wide-angle doesn't really need one.

The camera interface has seen some changes as a result of the addition of the ultra wide-angle camera and the new Night Mode. Previously, iPhones had multiple buttons at the top of the camera app, allowing you to easily access the camera timer, various filters, the flash toggle, and more. Now, you only get buttons for the flash and Live Photos, with all the others being tucked away in a swipeable tray. Another change is that while taking photos with the main lens, translucent bars on the side give you an approximate preview of how much more of the scene you'd be able to fit into the frame if you switched to the ultra wide-angle lens.


Image quality

Just like with any other iPhone, the iPhone 11 delivers really consistent image quality. Images turn out well exposed and with enough detail. Colors are typically iPhone-ish – realistic, not obnoxiously vibrant, and definitely leaning towards the warmer spectrum, a signature trait of the iPhone camera.







Ultra wide-angle camera
The new ultra wide-angle camera is a great new addition to the iPhone. In my humble opinion, it comes across as a much more versatile thing to have than your regular 2X telephoto lens. It's capable of fitting so much more of the scene in a single frame that it's easily my new favorite iPhone 11 feature, bar none. Of course, some distortion can be observed in the corners of the frame, but that's typical for wide-angle lenses. The only downside of the ultra wide-angle camera here is that it doesn't really support the new Night Mode. That's a shame, as it's low-light capabilities are mediocre at best.
Portraits
Portraits turn out fine, a slight improvement over those from last year's XR. Subject separation is mostly good, but separating long and rogue hairs from more complex backgrounds is still an issue. If you zoom in and carefully explore the portrait images taken with an iPhone 11, you are more than likely to find some imperfections, but for the most part, the portraits taken with the iPhone 11 are usable.
Selfies & selfie portraits
Selfies taken on the iPhone 11 are lovely. Colors turn out excellent and tend to enhance the facial features. I am a fan of the warmer color palette that is an important characteristic of the selfie camera, but just like with the portrait mode of the main camera, selfie portraits often turn out imperfect here as well – subject separation is a problem, more evident when you crank up the artificial aperture setting to produce a more bokehlicious background.
Night Mode & Low-light photos
When the light goes down, the iPhone 11 would automatically enable its new Night Mode, which takes a slightly longer exposure to capture a brighter low-light photo. Usually, Night Mode would take between 2 and 3 seconds, but if you put the iPhone on a tripod or prop it up against an immovable object, it will be capable of taking even longer exposures of the nightscape.
Video quality
iPhone 11 videos are great. The stabilization is superb, and the quality is excellent. The device can shoot up 4K videos at 60fps, but lower resolutions and framerates are also available if that's your jam.
Battery life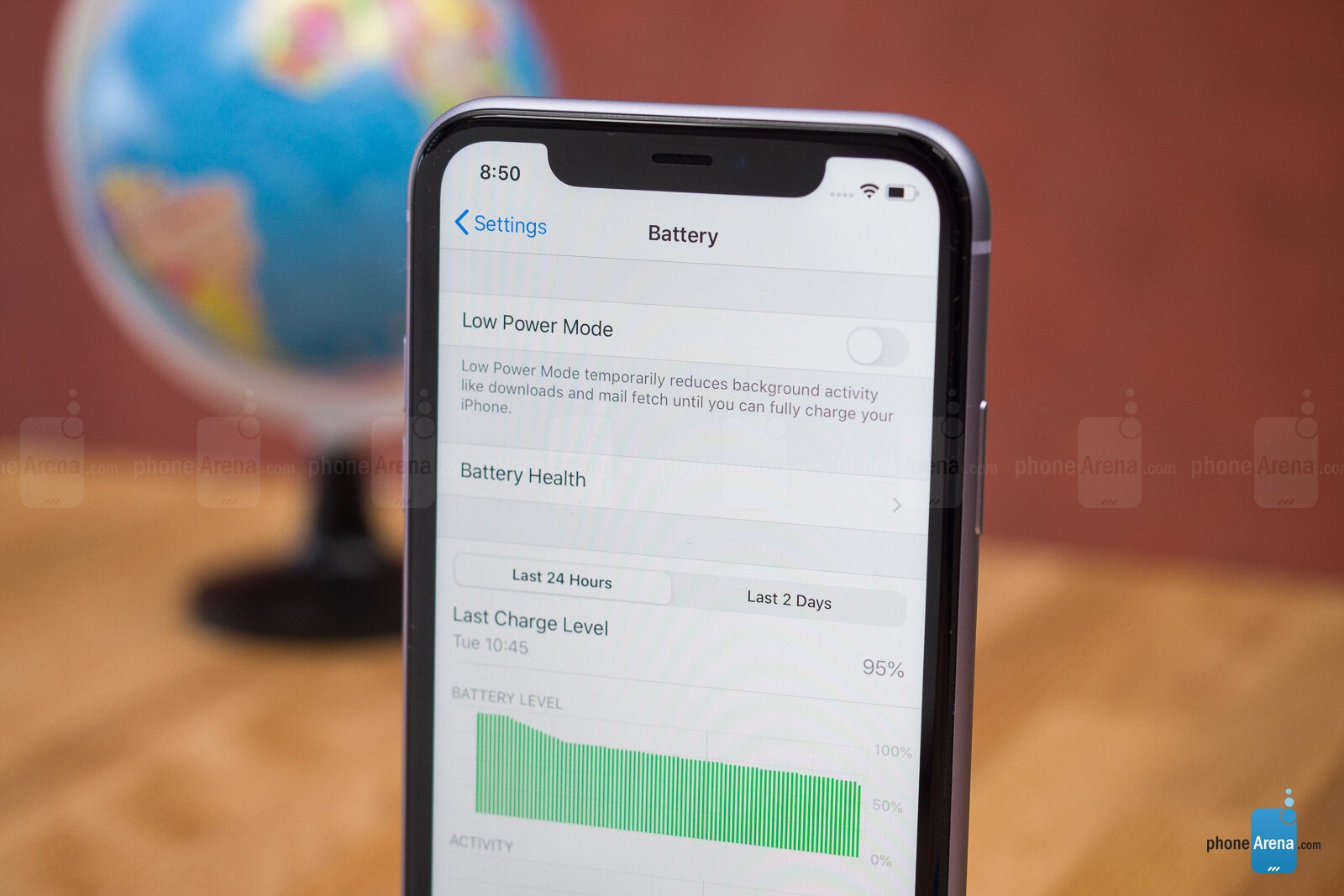 The iPhone 11 has a very good and consistent battery life. If it is used moderately throughout the day, you can expect to get back home with around 30% of battery left. Of course, your mileage will vary depending on the usage. My day usually consists of a considerable amount of time dedicated to social media, browsing the web, music and video consumption, as well as some light gaming, and I never had to charge the phone through my day. The battery life feels better than the iPhone XR, but not by much.

Charging, on the other hand, is disgracefully slow, at least with the bundled 5W charger. It recharges the iPhone from empty to full in 3 hours and 33 minutes, which is very, very slow. If you want a quicker charging experience, you'll need to get the faster 18W charger, which Apple sells separately for $29.
iPhone 11 Charging Test (using optional 18W charger):
in 15 minutes: 27%
30 minutes: 53%
45 minutes: 73%
1 hour: 84%
1 hour and 15 minutes: 92%
1 hour and 30 minutes: 97%
1 hour and 49 minutes: FULL Charge
iPhone 11 Charging Test (using in-box 5W charger):
in 15 minutes: 11%
30 minutes: 20%
45 minutes: 29%
1 hour: 38%
1 hour and 15 minutes: 46%
1 hour and 30 minutes: 55%
3 hours and 33 minutes: FULL Charge
Conclusion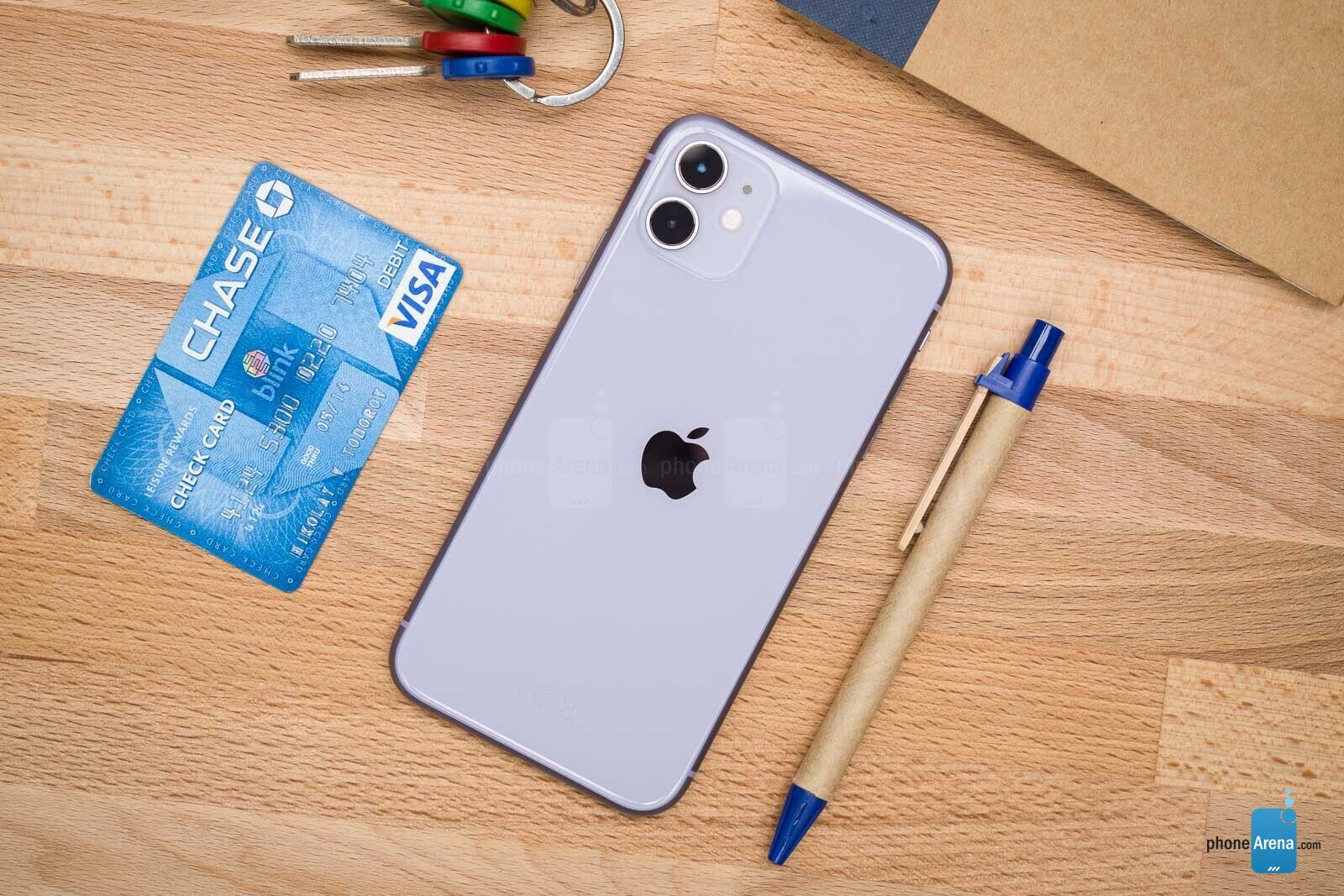 The iPhone 11 is indeed a good phone, but it is not quite great. Its display is pretty, but it is not as good-looking as the OLEDs we've been spoiled by; its battery life is solid, but it leaves you longing for more; the bundled charger is okay for charging overnight, but it urges you to get the faster one. I have the odd feeling that the iPhone 11 has been subconsciously pushing me towards the more expensive iPhone 11 Pro and 11 Pro Max, both of which have better displays, better battery life, and more versatile cameras.
However, for the price, the iPhone 11 is a perfectly good phone – and an excellent entry-level point into the Apple ecosystem. I don't think it's a sensible upgrade over the iPhone XR, though – the only real difference is the ultra wide-angle camera. You may not even notice the slightly faster processor or the marginal improvement in battery life in everyday use. Still, the iPhone 11 proves to be a great upgrade for folks with older iPhones, say the iPhone 8 or 7 series.