Best Buy sells Google's Pixel 3 and 3 XL for Verizon with free Nest Cam right now
2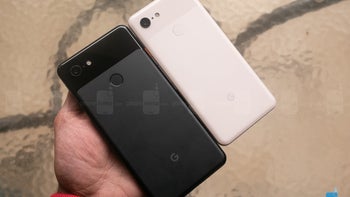 Google's
Pixel 3 and Pixel 3 XL
are not exactly the most universally beloved Android smartphones right now, getting a lot of flak for the latter's use of an obscenely large notch, as well as some
shared limitations
,
bugs
,
glitches
and the works.
Almost
, because
Best Buy is now selling
the Google Pixel 3 and Pixel 3 XL with complimentary Nest Cam indoor security cameras, technically letting you save the latter's full $199.99 retail price. An outright markdown of the two phones' MSRPs would have obviously been preferable, but a cool gift like that is definitely better than nothing.

All you need to do to obtain it is add a Pixel 3 or 3 XL to your cart and commit to a Verizon activation on a device payment plan. The gratis Nest Cam will be added to your cart automatically, and you'll be left paying at least $33.34 a month for two years.

That amounts to around $800, which is the suggested retail price of a 64GB Pixel 3, while a 128 gig variant of the no-notch 5.5-incher will set you back a grand total of $900 ($37.50 a month for two years).

A 64GB Pixel 3 XL costs the same exact $900, while a 128 gig configuration requires 24 monthly payments of $41.67 each, totaling a few pennies over a full $1,000.
Nest is a wholly owned subsidiary of Alphabet, which is also Google's parent company, explaining this promotional partnership that needs Best Buy as an intermediary for some reason too.