Google can't seem to catch a break, as Pixel 3 XL buzzing reports spread like wildfire
81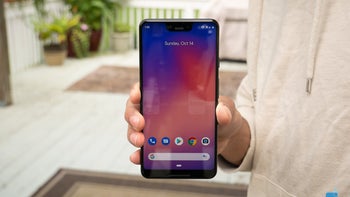 Another day, another Pixel 3 (XL) glitch. And to think we were almost ready to forgive Google for not finding a more elegant solution to the bezel problem than the world's largest notch. After all, the newest stock Android phones
earned great praise from our resident reviewer
, despite featuring the same old single rear-facing camera, 4GB RAM, and no headphone jack.
Of course, short-term reviews are not always representative of a gadget's performance out in the real world over a longer period of time. Tragically, it didn't take long for Pixel 3 and 3 XL owners to notice a number of things wrong with their costly new handsets, ranging from a frustrating
memory management issue
to
sub-par scratch resistance
and
a speaker situation
that Google is trying to frame as a feature, not a bug.

Speaking of speakers and sound coming out of them, a distressing number of early Pixel 3 XL adopters is complaining of bizarre distortions. The problem is naturally described in varying degrees of seriousness by different users, but at their core, all grievances are oddly similar.
Basically, the bottom-firing speaker of the
larger Pixel 3 variant
appears to produce random buzzing, especially at mid-range frequencies and low volumes, although that might be because louder audio drowns out the issue rather than eliminating it altogether.

While some people claim this is a problem they need to deal with every day, whatever the content played by the Pixel 3 XL's unbalanced speakers, others say the buzzing comes and goes, or even that it seems to have disappeared since first cropping up.
All in all, this is still nothing compared to the mountains of
audio issues
experienced by
Pixel 2 and 2 XL owners
last year. But Google may not have learned enough from that complete fiasco.

For now, it's unclear if Buzzgate (sorry, we had to say it) has a hardware or software-related cause. We'll probably find that out before long, depending on whether Google starts recommending replacements for faulty phones or waiting for a software update.
Recommended Stories