Apple Watch Series 1 is dead, long live the Series 3 and Series 4
3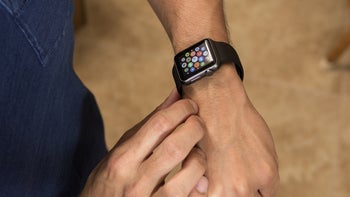 The world's most popular smartwatch
(by a landslide)
just got a heck of a lot better
, but obviously, with great power (and a larger screen, and
FDA-approved ECG monitoring
) comes a
significantly higher price
.
Luckily, the
Apple Watch Series 3
is sticking around at a marked-down starting price of $279, but in order to avoid market overcrowding and (greater) customer confusion, Cupertino is pulling the plug on the Series 1.
That's hardly an unexpected move, but it still took quite a bit of courage to abandon such a fruitful cash cow. Keep in mind that the
Apple Watch Series 1
, not the Series 3, ruled the global Q2 2018 sales chart, offering what many considered the best value for money of the hugely successful wearable device family.
It's worth highlighting that the
Series 1
is actually not the first Apple Watch model ever released, following in the footsteps of a 2015 version that's typically referred to as the Series 0.
The 2016 generation was merely splash-resistant and available with aluminum cases (no stainless steel alternative there), packing a so-called Apple S1P chip that was left in the dust by the S2 inside the
Series 2
and the S3 under the hood of the Series 3. But it was in fact the superior Apple Watch Series 2 that disappeared after last year's Series 3 launch, although the Series 1 couldn't possibly escape the ax one more time.

Of course, just because Apple is halting direct sales of the 2016 smartwatch doesn't mean third-party retailers like Best Buy will follow suit. Not right away, at least.