New Apple Music subscribers can get free four-month individual or family plans in rare deal
1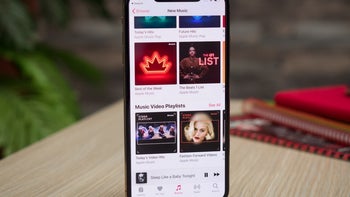 While Spotify has managed to
maintain its solid lead
in the
thriving music streaming industry
thanks to frequent deals bundling
the service with other popular apps
or even
free hardware
, the steady growth of
Apple Music
has come largely in the absence of discounts and free trials.
If you didn't feel comfortable
buying certain headphones
or getting
certain unlimited wireless plans
just to receive gratis access to a library of over 50 million songs for anywhere between 3 and 6 months, Groupon is now offering a sweet and straightforward 4-month deal with absolutely no strings attached. The only condition you need to meet to qualify for this extended trial is to be a new Apple Music subscriber.
Meanwhile, existing users get nothing, unlike those who subscribed in the past but ditched the platform in the meantime for some reason, which are eligible for a free month of premium music streaming.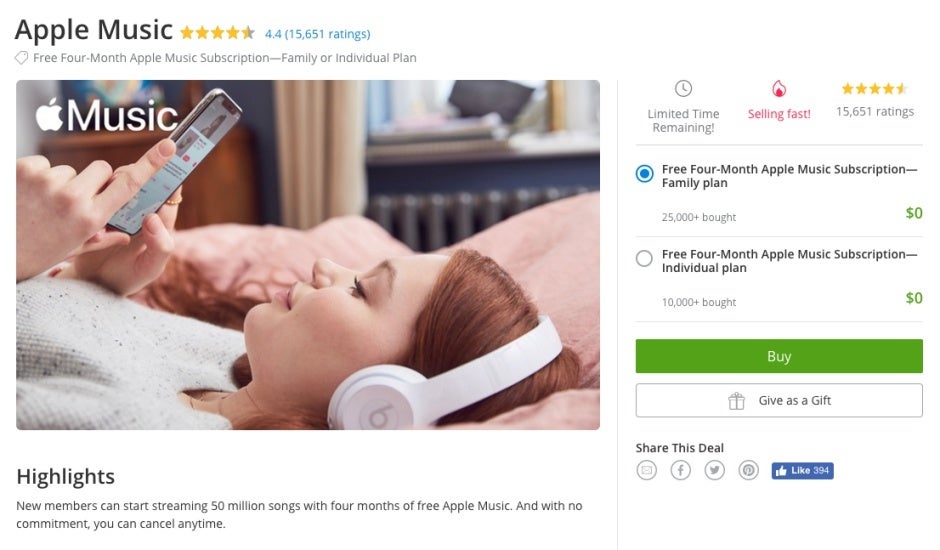 Arguably the best thing about this promotion is that you can choose either an individual subscription or a family plan for your free four-month Apple Music trial, the latter of which naturally offers the best value, supporting up to six members on six separate accounts, each with their own playlists, settings, and preferences. Just remember to cancel your subscription if you don't want to extend it beyond the promotional period and pay $9.99 a month for an individual plan or $14.99 a month for your entire family.
You can do that whenever you want, but first and foremost, it might be a good idea to hurry and claim the Groupon deal before it expires. By the time of this writing, more than 25,000 people have apparently already redeemed free family subscriptions, with an additional 10,000+ new users signing up for individual plans at no charge.
Check out the deal here