Apple's woes are set to continue following yet another reported iPhone production cut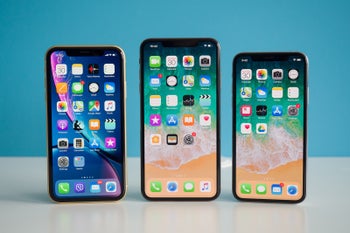 Apple didn't have the best of quarters to close out an arguably underwhelming year,
lowering its revenue guidance
for the final three months of 2018 by an unprecedented degree despite earning more money than ever
during the holidays through the iOS App Store
.
For those keeping score at home, this is about the dozenth time we've heard
the same story
from
various news outlets
, analysts, and purported insiders over the past few months, although Nikkei's sources claim the situation is in fact far less dramatic.

Things are certainly not going as planned, that much is obvious, but assuming this new report is accurate, Apple's "flagship" devices have only seen their scheduled production numbers trimmed twice in two months.
The latest downward revision might concern the entire 2018 iPhone lineup rather than just the
consistently underperforming XR
, with overall figures for new and old devices now projected to sit between 40 and 43 million units in the January - March 2019 timeframe.

That would represent another staggering decline from a little over 52 million iPhones shipped worldwide during the same period last year, not to mention the original plan was to produce up to 48 million units in the first three months of 2019.
Of course, shipments and production numbers are two different things, but Apple sold over 41 million iPhones in the April - June 2018 timeframe as well, and it doesn't look like the company will be able to match those scores this year, let alone improve them. It's a tough time for
several major smartphone vendors
, while others are somehow
managing to consistently defy industry trends
.