Apple struggles in India where fewer than a million iPhones were sold in the first half of 2018
33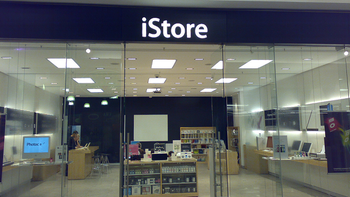 But unlike Xiaomi, the Chinese smartphone manufacturer whose value priced handsets are rocketing off the shelves in India, Apple is having a hard time. According to an estimate from Counterpoint Research, Apple sold less than one million iPhone units in the first half of this year. That puts the company way behind last year's pace when Counterpoint says 3.2 million iPhones were rung up in India for all of 2017. Apple has only a 2% share of smartphone sales in the country.
To make matters worse, a trio of top Apple executives in India allegedly have left the company. According to a report from
Bloomberg
that cites anonymous Apple insiders, these three are the "national sales and distribution chief, the head of its commercial channels and mid-market business, and the head of telecom carrier sales." In addition, the dispatch says that Apple is in the process of restructuring its sales force in the country.
Counterpoint's Research Director Neil Shah says that Apple's inattention to the Indian market could lead it to lose whatever small market share it has. "It has not put great focus or investments into India because the market is so minuscule," Shah said. "It's a Catch-22 situation for Apple in India."