Apple's new Maps best Google's at places, but still cover just 3% of the US
16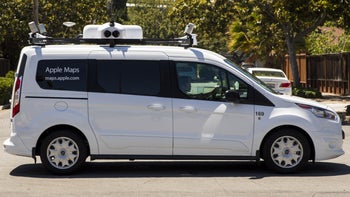 After the whole
Apple Maps
fiasco, the gang from Cupertino set out to replace the TomTom database it was using with homebrew mapping acquired by good ol' driving around, combined with satellite images. Four years later, the effort is starting to give results in the form of the
updated Maps app
with details that even Google Maps doesn't have at places.
Unfortunately, the pieces released so far comprise just 3.1% of America's land area and only 4.9% of Americans, in California and the Bay Area in particular. The new Apple Maps, however, where updated, are a totally different beer than the old misunderstanding - a craft local brew versus Giants Stadium Budweiser on game day, if you will.
Apple has not only ditched TomTom's mapping, replacing it with its own input there but improved on it greatly in the process, as a
TechCrunch deep dive
noted back in the summer. As you can see from
Justin O'Beirne
's examples below, they sometimes beat even Google Maps in terms of detail. Justin is the guy who "
designed and led the development of Apple's cartography effort
," so he knows a good mapping effort when he sees one.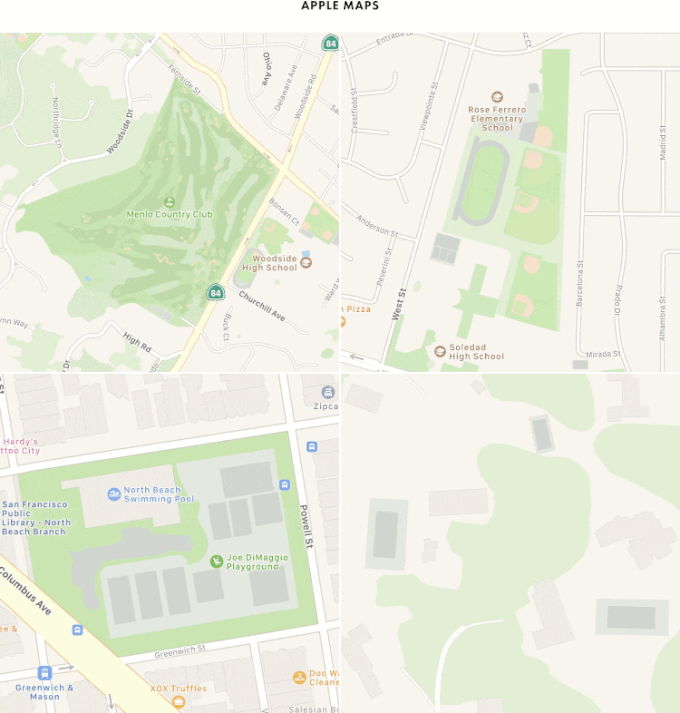 New Apple Maps vs Google Maps in select locations
These are, however, just a few anecdotal pieces of evidence that Apple is stepping up its mapping game significantly. Google is still years ahead in honing its cartography algorithms and land area coverage in the US and abroad.
Apple, for instance, seems to still mostly rely on Yelp while Google's database of places is times larger than Yelp's and that shows even on the new Apple Maps. Still, it's nice to see some competition against Google Maps, be it only in the Bay Area for now.