Weak iPhone XR demand and component issues reportedly lead to second production cut
26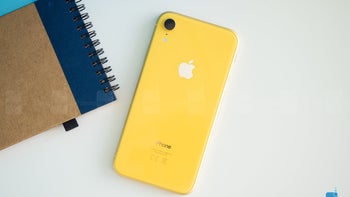 Apple may have made a
boatload of money in the July - September 2018 quarter
, managing to
considerably boost its share of US smartphone sales
before the iPhone XR was even released, but it's not all rosy in the Cupertino camp.
If it wasn't
already obvious enough
, the worldwide leader in smartphone profits is bracing itself for a potential drop in overall unit shipments this year compared to the previous holiday season.
While the
iPhone XS and XS Max
could now exceed certain internal and external expectations,
the family's ASP
(average selling price) might be held back by steady iPhone 8 demand and an unforeseen resurgence in iPhone X popularity.

Specifically, Rosenblatt Securities Managing Director and top research analyst Jun Zhang foresees an iPhone X production ramp-up of between 1 and 2 million units for the holidays. But iPhone XR numbers could drop by as much as 4 or 5 million units in addition to an already drastic first round of order cuts.

Then again, it's important to highlight this second production adjustment is probably caused by a combination of factors. Apart from relatively weak demand, a very specific quality issue with a paramount component may be prompting the additional reduction.

Skyworks, a US-based supplier of semiconductors, reportedly failed to meet Apple's famously stringent quality standards for printed circuit boards (PCBs), which made the smartphone manufacturer "quickly drop" its orders. Still, iPhone XR demand is at least partly to blame for these repeated manufacturing cuts.