iPhone XS/XS Max Best Buy sales data suggests big holiday sales slump
24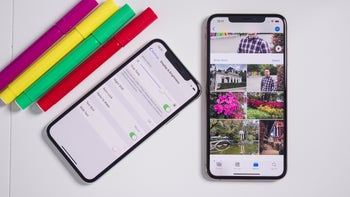 Multiple reports, supplier revenue declines, and even Apple's own
marketing campaigns
have all suggested iPhone sales are weak. And now, a compilation of recent Best Buy sales data paints a pretty negative picture for Apple's flagship devices throughout the holiday season.
According to
Thinknum's report
, demand for both the
iPhone XS
and
iPhone XS Max
peaked in early October, more specifically on October 4. Around this date, the iPhone XS was, on average, the 7,610th most popular product on Best Buy, while the larger iPhone XS Max was the 3,450th.

Since then, Apple's iPhones have been on a pretty steady decline, especially the iPhone XS Max. On December 3rd, Apple's iPhones were still holding strong at number 13,100 and 8,640 respectively after a slight Black Friday sales increase. However, over the past week and a half, sales have dropped even more.

As of December 10th, the iPhone XS Max is now ranked at number 9,370, over 1,000 places lower than the week prior. The regular iPhone XS, on the other hand, has experienced a huge drop of over 5 thousand places to number 18,500.
While this data doesn't paint the complete picture – it doesn't include iPhone XR sales and Best Buy is not the only iPhone distributor – it's worth noting that the retailer is the biggest supplier of iPhones in the US after
Apple
itself, which means this data is at least indicative of the overall trend.