ZTE plans to launch one or more phones in the U.S. before the end of the year
1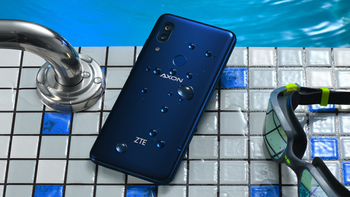 To say that this has been a tough year for ZTE would be an understatement.
Blocked from the U.S. portion of its supply chain for weeks
by the Commerce Department, it wasn't until the middle of July that
things started returning to normal
for the Chinese manufacturer. The company is the fourth largest smartphone manufacturer in the U.S. market, and plans on launching at least one new phone in the states before 2018 is over. That's the word from ZTE's VP of product marketing and strategy, Jeff Yee.
Yesterday,
the company unveiled the ZTE Axon 9 Pro
, a new flagship model with high-end specs. However, that handset will not be coming to the states. Yee wouldn't specify whether the new U.S. bound device will be a low-end or high-end model. He did say that the manufacturer will not sell new handsets through U.S. carriers, at least for the time being.
ZTE just announced the biggest first-half loss in the company's history, thanks to the U.S. export ban. The firm reported operating revenue of $5.71 billion USD for the first six months of this year, a 27% drop year-over-year. For the first half of 2018, ZTE says its net loss will range from $1.02 billion USD to $1.32 billion USD. The company expects to return to the black for the current quarter.