ZTE ban on receiving U.S. exports is revived through March 2025
16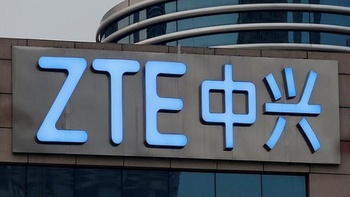 Back in 2012, a U.S. Congressional Report stated that
Huawei and ZTE could be a threat to national security
. Lawmakers in Washington D.C. remain wary of both companies because of their ties to the Chinese government, and are concerned that devices and networking equipment made by both firms spy on stateside consumers and corporations. Someone in the administration must have whispered into the ears of Verizon and AT&T executives. Earlier this year, both carriers were planning to sell the
Huawei Mate 10 Pro
,
but both changed their minds at the last minute
. The U.S. government has warned American consumers and businesses to steer clear of Huawei devices.
As for ZTE,
last year it paid a whopping $1.19 billion fine to the U.S. government
for selling goods and services to Iran and North Korea. At the time, the U.S. had a deal for the company. It would suspend a seven-year product ban preventing ZTE from exporting components and parts made in the states as long as it adhered to the signed agreements, and didn't break the rules. However, the U.S. Commerce Department has caught ZTE in a lie; the Chinese tech firm paid bonuses for 2016 to all but one of the employees that had engaged in illegal conduct. These bonuses were not supposed to be handed out under the terms of its agreement with the U.S. In addition, these employees were supposed to receive letters of reprimand from ZTE brass that did not get sent until March, 2018. That was a month after the Department of Commerce's Bureau of Industry and Security requested an update from the company.
As a result, ZTE is banned once again from exporting products made in the U.S., until March 13th, 2025. This could prevent ZTE from purchasing the Qualcomm Snapdragon chipsets that power its smartphones. Unless Samsung agrees to sell it some Exynos chips, or Huawei allows a rival access to the Kirin line of SOCs, this could prove to be a windfall for MediaTek.
"ZTE made false statements to the U.S. Government when they were originally caught and put on the Entity List, made false statements during the reprieve it was given, and made false statements again during its probation. ZTE misled the Department of Commerce. Instead of reprimanding ZTE staff and senior management, ZTE rewarded them. This egregious behavior cannot be ignored."-Wilbur Ross, secretary, U.S. Commerce Department
The complete Denial Order can be found in pdf form by clicking on this
link
.
source:
U.S. Department of Commerce