U.S. Congressional Report: Huawei and ZTE pose a threat to National Security
22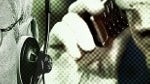 A draft report from the U.S.House of Representatives' Intelligence Committee suggests that Chinese handset makers Huawei and ZTE
be banned from the U.S. market
due to the Chinese government's influence on both companies. The report, based on 11 months of investigation, is expected to be released later today and says that both Huawei and ZTE pose a threat to the security of the United States.
"The impact will be quite limited if the report is referring just to telecoms equipment, but it's another story if handsets are included as well. Huawei and ZTE handsets have been consistently gaining market share in the United States."-Huang Leping, analyst, Nomura Securities. "
Both firms are known for their low priced smartphones although
each has been looking for ways to crack the high-end U.S. Market
. ZTE in particular has been growing rapidly and according to
Reuters
, is now the world's fourth largest phone producer,
planning on doubling shipments this year to 40 million units
. ZTE ranks fifth in the sales of telecom equipment. Owned by its employees, Huawei is the second largest manufacturer of routers, switches and telecom equipment by revenue. It is the sixth largest mobile phone producer. In the U.S. mobile phone market market, ZTE and Huawei rank sixth and eighth respectively.
Both companies have been looking to
expand in the states
. Huawei gets 4% of its revenue from the U.S. while ZTE gets 2% to 3% of revenue from the states. The issue could make it difficult for Huawei to go public as it has been considering. ZTE shares are already listed for trading. The latter has released a letter it sent to the committee in September, disagreeing with the report's conclusion that it is influenced by the Chinese government. Huawei spokesman William Plummer issued a statement to
Reuters
denying the allegations.
"Baseless suggestions otherwise or purporting that Huawei is somehow uniquely vulnerable to cyber mischief ignore technical and commercial realities, recklessly threaten American jobs and innovation, do nothing to protect national security, and should be exposed as dangerous political distractions from legitimate public-private initiatives to address what are global and industry-wide cyber challenges."-William Plummer, Huawei
Nomura Securities analyst Huang Leping said that the damage to both companies will be limited if the report focuses on telecom equipment, but would be damaging if it refers to handsets. Speaking of which,
Huawei recently manufactured the latest myTouch and myTouch Q models for T-Mobile
while the ZTE Athena is
expected to be the world's thinnest smartphone at 6.2mm
when it is eventually launched.
source:
Reuters
Recommended Stories