August Android security update can now be flashed on Pixel and Nexus devices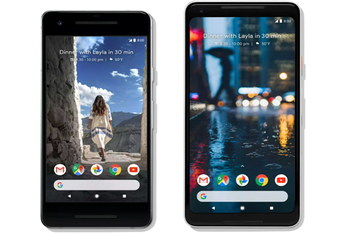 Earlier today,
the Google Pixel phones were updated to Android 9.0 Pie
. And Google didn't stop there. It has now published the August Android security update for a small coterie of
Pixel
and Nexus handsets. These can be found at Google's Factory Images web page and frankly, if you have never flashed a Factory Image or a custom ROM before, you might want to wait for the OTA update to hit your phone.
Speaking of which, the models that Google has published the August Android security update for include:
According to the monthly Pixel/Nexus security bulletin, there are 32 fixes on these devices that are part of the August security patch, and all but one is listed as being moderate; there is one critical issue being repaired by the update. There are 42 fixes listed in the monthly Android security bulletin, and all of the issues rate a high or critical designation.
If you plan on flashing the Android August security update, you might want to run through some directions posted by Google by clicking on the sourcelink. That is also where you will find the system images containing the the new security update for the six aforementioned handsets. This is not the kind of thing that you want to experiment with. Again, the OTA update will be coming soon.
SUBSCRIBE TO OUR NEWSLETTER!