Android 9 Pie is here for Pixel phones, rolling out for other devices soon
20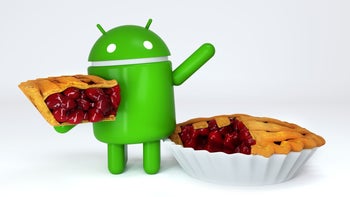 There is no shortage of delicious treats and elaborate desserts starting with the letter P, but after going down the commercial brand route last year with Oreo, and snubbing fan favorite Nutella to choose the less liked Nougat back in 2016, Google has decided to keep things simple (and vague) for the all-new Android 9 Pie version.

The latest OS flavor's logo is about as generic as they come, although we can definitely make out some sort of a red-colored fruit in the search giant's official imagery confirming this surprising moniker. We reckon that's some variation or other of the classic cherry pie, but we may never know whether Google likes the sweet or sour kind more.
Popsicle and Pancake regrets aside (everybody likes pancakes, don't they?), we're obviously excited to hear
Pixel phones
are looking at over-the-air updates to (stable) Android 9 "starting today", with
official Beta program participants
from third-party companies set to follow suit soon enough.

As far as highlights go, we've known pretty much what to expect since Google I/O back in May, with features like Adaptive Battery and Adaptive Brightness at the top of the changelog in terms of importance and impact on battery life and energy efficiency.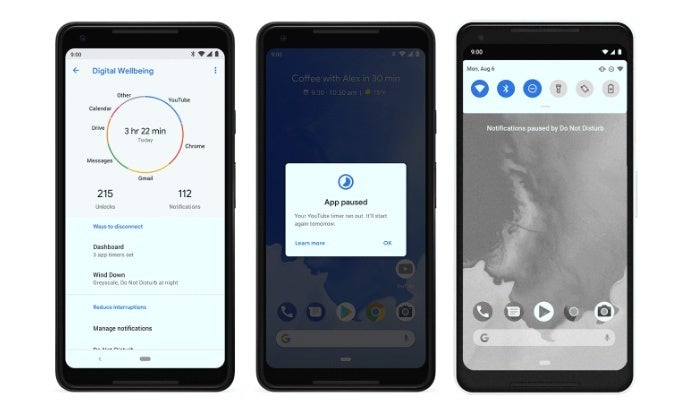 That "Slices" add-on should have really told us everything we needed to know about Android 9's alternate name, with App Actions another notable new way to interact with your apps based on "context", and a Digital Wellbeing platform headed for Pixels at some point "this fall", followed by Android One and "other devices" later this year. The latter will include a set of tools meant to limit the time you spend on your phone, from an App Timer to a new Do Not Disturb mode, a Wind Down function, and of course, a Dashboard for controlling everything.

Google is also "working" with a "number of partners" to launch or upgrade devices to Android 9 this year, but unfortunately, no names are provided, so we have no idea if Samsung's Galaxy Note 9 or Galaxy S9 are on the list, for instance.