Walmart saves you up to 25% on the 32GB and 128GB Apple iPad (2018)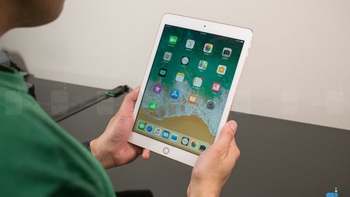 If you're looking for a sale on the Apple iPad, you need to go no further than the same store where you purchase your socks and underwear; that would be Walmart. The 32GB
Apple iPad (2018)
is on sale for $249, a savings of $80.99 from the store's usual price of $329.99. That works out to a 25% discount. The tablet carries a 9.7-inch LCD display with a 1536 x 2048 resolution. The slate is powered by Apple's A10 Fusion chipset, the same chip found inside the
iPhone 7
. The tablet has an 8MP rear camera, a 1.2MP front-facing FaceTime camera, and an 8827mAh battery. This is the Wi-Fi only version and is available in Space Gray, Silver, and Gold
If you need more storage, the 128GB version of the very same tablet is priced at $329. That is $100.99 off of Walmart's usual price of $429.99 and works out to a 23.5% discount. Besides having more storage, which comes in handy if you like to take a lot of pictures with your tablet, or like to install tons of apps, this unit has the same exact specs as the 32GB model, including the color options. The Apple iPad (2018) does support the first-generation Apple Pencil, which Walmart sells for $95.
Apple has seen a rebound in tablet sales. During its fiscal second quarter running from January through March,
it garnered $4.87 billion in iPad revenue
. The 22% year-over-year growth rate was the highest for the product in six years. The rebound was caused by the launch in March of the
iPad Air (2019)
and
iPad mini (2019)
. Thanks to strong demand for the new iPad tablets, one research firm said that Q1 tablet shipments globally rose 13.8% over the same quarter during the previous year. However, this outfit expects shipments of slates to resume their decline and drop 8.7% year-over-year during the current quarter.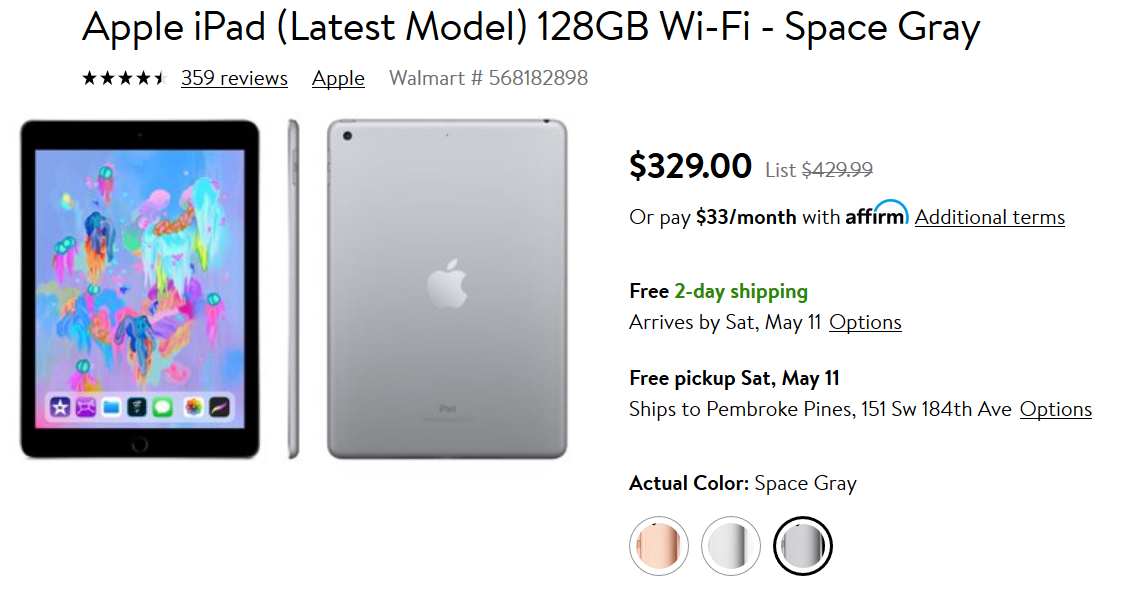 Walmart has the 9.7-inch Apple iPad (2018) on sale