Apple shares soar despite 17% drop in iPhone revenue
45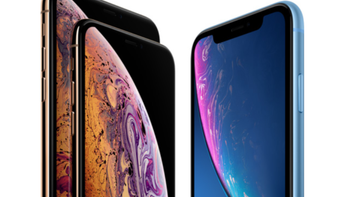 Apple reported today
that it barely topped Wall Street estimates for iPhone and Services revenue during its fiscal second quarter, which ran from January through March. The company took in $31.05 billion from sales of its smartphones during the quarter, barely topping the $31.03 billion that Wall Street expected. Since the end of the fiscal fourth quarter, Apple has stopped revealing how many iPhone units were sold during the period. The revenue figure is a 17% decline from the same quarter last year
While iPhone sales have been struggling, Apple has been focusing on its Services business, which includes AppleCare, iTunes, the App Store, Apple Music, Apple News+, Apple TV+ and Apple Arcade (starting this fall). Apple has had a goal of reaching $50 billion in Services revenue, which would double the $25 billion it took in during fiscal 2016. For the fiscal second quarter of 2019, Apple generated $11.45 billion from the Services unit, its second largest and most profitable division. That not only topped the $11.37 billion that Wall Street was looking for, but it was also a 16% boost from the $9.85 billion that the Services unit brought in a year ago. By adding more subscription services such as Apple News+ and Apple TV+, the company is looking to take advantage of an installed base that is now numbered at 1.4 billion devices. Apple had 390 million paid subscriptions during the three months.
During the quarter, Apple garnered $4.87 billion in iPad revenue. That was a healthy and surprising 22% improvement from the $4 billion that the tablets brought in during the fiscal second quarter of 2018, and beat analysts estimate of $4.21 billion in sales. It also was the highest growth rate for the device in six years. The Wearables unit, which includes the Apple Watch and the AirPods wireless Bluetooth earphones, had $5.13 billion in revenue for the three month period. Last year, the division grossed $3.94 billion. That works out to a strong 30% year-over-year growth rate for the unit and easily topped the $4.79 billion that Wall Street was looking for.
"Our March quarter results show the continued strength of our installed base of over 1.4 billion active devices, as we set an all-time record for Services, and the strong momentum of our Wearables, Home and Accessories category, which set a new March quarter record. We delivered our strongest iPad growth in six years, and we are as excited as ever about our pipeline of innovative hardware, software, and services. We're looking forward to sharing more with developers and customers at Apple's 30th annual Worldwide Developers Conference in June."-Tim Cook, CEO, Apple
Apple's shares soar 4.8% after the fiscal second-quarter earnings were released

With the problems that Apple has had in China, where it had to cut iPhone prices at the wholesale and retail levels, sales in the country declined from $13.02 billion to $10.22 billion. Sales rose slightly in the Americas and Japan while declining in Europe and Asia (minus China).
Overall, Apple earned $58.02 billion in the quarter, down more than $3 billion from the same quarter last year. While net income declined to $11.56 billion from $13.82 billion year-over-year, the $2.46 earnings per share figure topped Wall Street consensus forecasts by a dime.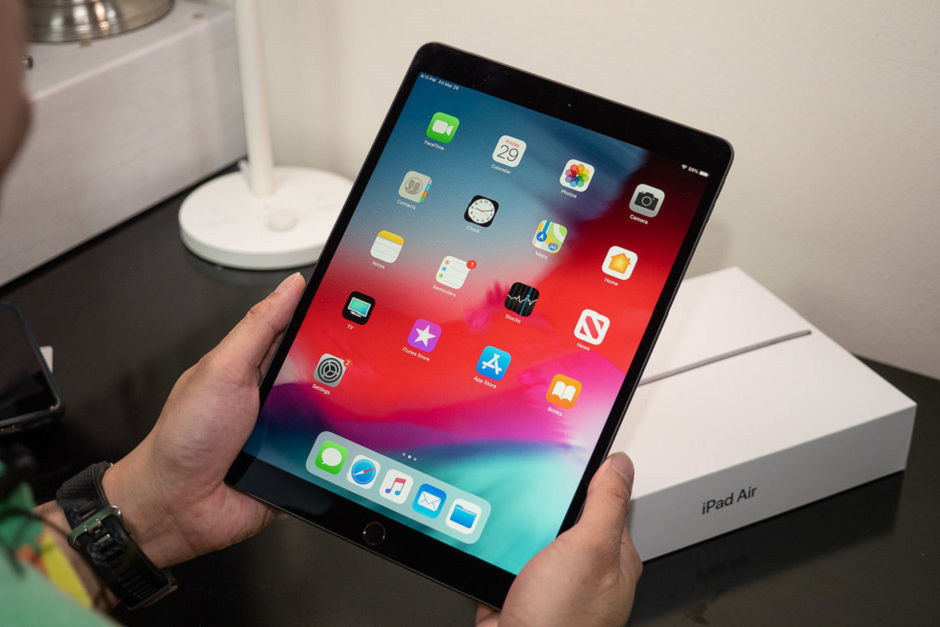 During the quarter iPad revenue grew at the highest rate in six years
Investors ate up the report, along with the news that the company raised its quarterly dividend by 5% to 77 cents a share. While Apple closed the regular trading day at $200.67 a share, down 1.9%, after the report was released the stock rose 4.8% or $9.61 to $210.28 a share. At that price, Apple is worth $987 billion and is closing in on a trillion dollar valuation for the second time.