WSJ: First Apple LTE device will be Apple iPad 3 for AT&T and Verizon
3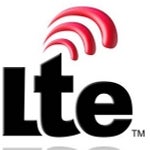 According to the Wall Street Journal, Apple will soon be introducing the first of its devices to
support 4G LTE service
. The report quotes people "in the know" as saying that the
Apple iPad 3
will be introduced during the first week of March and will offer LTE connectivity through AT&T and Verizon. When LTE is not available, the iPad will default to a slower speed, most likely HSPA+ for AT&T and EV-DO reg. A for Verizon. The report dovetails with
others calling for a March introduction
of the device.
There was no other information in the story about
other features that have been rumored to be part of the next Apple iPad
such as a Retina display. Also missing from the story was confirmation on the form factor of the iPad 3 which is supposed to be
thicker than the previous model
to accomodate a larger battery. And while the WSJ says that AT&T and Verizon will be adding the Apple iPad 3 to their respective line-ups, it is unknown whether the tablet will be available via Sprint or T-Mobile. The two carriers and Apple failed to comment. Earlier this year,
Bloomberg
reported that it was told by sources that the
third-gen Apple tablet would have an HD display, LTE connectivity and a quad-core processor
. The latter was
ruled out by other sources
.
Verizon's LTE network covers 200 million people while AT&T's LTE pipeline will be available to 74 million people by the end of this year and should cover 80% of the country by the end of 2013. LTE is much more efficient than 3G service with Verizon saying that it is 50% more efficient. Still, an LTE enabled Apple iPad will test carriers LTE pipelines. Richard Doherty, director of research firm Envisioneering Group,says that the expected heavy data use would test how robust those LTE networks of AT&T and Verizon really are.
The Apple iPad has quickly become the
manufacturer's second largest revenue producer
after the Apple iPhone as the latest quarter saw $9.2 billion in sales and services related to the tablet. Apple
nearly doubled the number of iPad units shipped
in Q4 to 15.43 million.
source:
WSJ