Verizon interested in Dish Network's spectrum, but not the whole company
2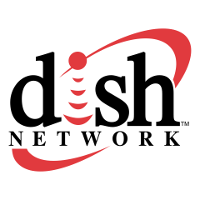 For years, Dish Network has been linked to T-Mobile and Sprint as a possible buyer of the two mobile operators. While
Dish did make a bid to buy Sprint
and Clearwire in 2013,
it eventually lost out on both firms
to SoftBank
. Today, speculation surrounding Dish Network has started up again, although this time Dish is rumored to be the target. The company said to have a 'thing' for Dish? Verizon Wireless.
While Big Red isn't interested in buying all of Dish, Verizon CEO Lowell McAdam says that his company is interested in working out some type of wholesale arrangement with the satellite television content provider. Dish chairman Charles Ergen has long been interested in turning Dish into a wireless operator and McAdam hinted at some sort of transaction in which Verizon would provide Dish with wireless service in exchange for spectrum.
Dish owns 10 MHz of 1900 PCS H Block spectrum and 40MHz of mid-band AWS-4 spectrum. According to Dish, the 3rd Generation Partnership Project (3GPP) is looking to create a new band that would use Dish's AWS-4 spectrum along with AWS-1 and AWS-3 airwaves. The new band is expected to be finalized in December.
Ergen says that he would like Dish to team up with an existing wireless company. Verizon has something that Dish wants, a thriving business as a wireless carrier. Dish has some spectrum that Verizon wants. It sounds like a match made in heaven, except that as we already mentioned, Verizon has no interest in purchasing all of Dish Network. In addition, earlier this summer
Dish and T-Mobile were said to be very close to a merger
. By July,
talks between the two firms had stalled
, although they probably could be started up again in a snap.
source:
FierceWireless