Dish abandons Sprint purchase to focus on acquiring Clearwire
8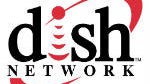 It looks like the final roadblock between SoftBank's purchase of Sprint has gotten out of the way. Dish Network has pulled its bid to buy Sprint, and says that it will instead focus its efforts on acquiring Clearwire in its ongoing plans to build its own wireless carrier. Dish had jumped in and outbid SoftBank for Sprint back in April, but now it is abandoning that plan, saying in a statement:
While DISH continues to see strategic value in a merger with Sprint, the decisions made by Sprint to prematurely terminate our due diligence process and accept extreme deal protections in its revised agreement with SoftBank, among other things, have made it impracticable for DISH to submit a revised offer by the June 18th deadline imposed by Sprint. We will consider our options with respect to Sprint, and focus our efforts and resources on completing the Clearwire tender offer.
SoftBank has been working towards purchasing a
70% stake in Sprint
since October, and just last week the Department of Justice wrapped up its investigation into the proposal, and approved the merger. SoftBank also
upped its offer
to Sprint, in order to fend off Dish, but since Dish is no longer in the race, it looks like SoftBank has a clear shot.