Bloomberg: Dish and T-Mobile merger talks stalled
8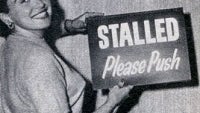 For a while, word on the street was that T-Mobile and Dish were
going to get hitched
, offering each something the other needed. It was not a done deal though, T-Mobile's parent company Deutsche Telekom may want out of the US market, but it is not giving up its magenta colored diamond in the rough away for free.
Dish on the other hand, holds a ton of as-yet unused spectrum. However, it has been burning through cash to acquire that spectrum, and it is a certainty it
does not have the cash
lying around to pony-up whatever premium T-Mobile would be worth in an acquisition.
That seems to be one of the bones of contention, valuation of T-Mobile. With the 600MHz incentive auction looming early next year, it would behoove DT and Dish would to work out those details were it not for another sticking point, structure of the merged company.
Thanks to T-Mobile's new vigor in the US, and the upcoming presidential election next year, DT is taking the cautious approach with any deal. In Dish's case, DT is concerned about the value of stock it would acquire in a sell-off, and spectrum holdings are not monetized appropriately. The political climate may also set the stage for other interested companies, like Comcast or possibly Luxembourg-based
conglomerate Altice SA
, who has been shoring up its telecom holdings in Europe, and recently acquired US-based Suddenlink Communications.
Another variable could be Dish's CEO Charles Ergen, who has a reputation for starting talks about such deals but then never making them happen. He has also not been able to close the deals he appeared to want to close, like
buying Sprint
or
Clearwire
. That could be some of the structural concerns, can he work with a dynamic figure like John Legere?
source:
Bloomberg